Seven Catholic schools in New York will close at the end of the 2018-19 academic year, due in part to declining enrollment, the Archdiocese of New York has announced.
Seven New York Catholic elementary schools are due to close at the end of the school year.
St. Rose of Lima Elementary School and St. Brigid School in Manhattan; Our Lady Help of Christians Elementary School on Staten Island; St. Nicholas of Tolentine Elementary School and St. Joseph Elementary School in the Bronx; St. Mary Elementary School-Wappingers Falls in Dutchess County; and St. Peter's Regional School in Sullivan County are all scheduled to shut their doors in June.
Read More: Dying Irish priest writes celibacy is a sin against God and nature
"Despite the Archdiocese's best efforts to maintain the operational and financial viability of these schools, continuing to educate students in buildings that are underutilized and/or in need of significant improvements has proven unfeasible," the Archdiocese said in a statement.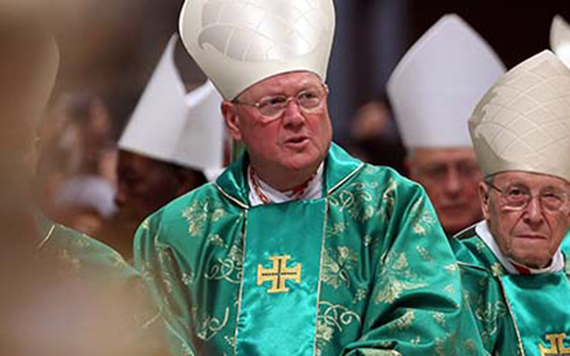 2
Cardinal Timothy Dolan, Archbishop of New York said that the goal for the Archdiocese is to now "strengthen the remaining institutions and preserve Catholic education in New York for years to come."
Read More: "Fat, balding, Irish bishop" - Cardinal Dolan claims he can't excommunicate NY Governor Cuomo
In a video posted on Facebook, Cardinal Dolan described the decision to close the schools as "painful and difficult."
School Closings

Today we made the painful announcement that seven of our beloved Catholic schools in the Archdiocese of New York are not going to reopen next fall. I know these are painful and difficult decisions and I ask for your prayers for those especially impacted.

Publiée par Timothy Cardinal Dolan sur Lundi 4 février 2019
"If we had 10 percent more kids in each of those schools, they wouldn't be closing," he added, noting that the schools' current students would be "enthusiastically welcomed" at nearby Catholic schools.
However parents at St. Brigid's in the East Village said they are shocked by the sudden announcement. 
"We have questions. We don't know what's happening in the school," Christina Funes told NBC 4 New York. 
Read More: Spare a thought for Irish nuns who thought selling babies was merciful
"Where were they four, five months ago to say, 'Can we do something? What can we do to keep this from going under?'" said grandparent Tony Pupello.
"It's not OK. It's not OK," said parent Amanda Daloisio. "It's painful, and all the more painful in the way in which we were told."
How do you feel about these schools closing?
Have attended any of them?
Let us know in the comments below.