Colin Farrell's latest movie "Widows," also starring Viola Davis and Liam Neeson has been questioned for its use of the "n-word."
Speaking at a press conference at the Toronto International Film Festival for his new movie "Widows" Irish actor Colin Farrell defended the film's use of the "n-word" in an argument between his character and his politician father.
Farrell plays Tom Mulligan in the new heist movie, in which his father, Jack Mulligan, goes on a racially-charged rant.
"It's the weakness sometimes of what people who claim to be strong, perceive as weakness, is where the seeds of change lives," said Farrell, defending the latest movie from Steve McQueen, which also stars Viola Davis and Liam Neeson.
"The majority of, if not all the wrongdoings, in the world take place in silent conversations. ... So this is a conversation that been going on between him and his father."
Read more: Liam Neeson is retiring from action movies
Farrell explained that his own character's flawed nature was exposed by the way in which he reacts to the word, stating, "Not to defend him, but God bless Jack Mulligan, because the slightest tilt of his head when his father uses that N-word is about all that man (Tom) can manage at that point."
"Widows" is directed by Steve McQueen, famous for his Irish film "Hunger" about the 1981 hunger strikes, and the Oscar winner "12 Years a Slave"—both of which starred McQueen's go-to actor, Irish/German star, Michael Fassbender.
Read more: Irish films you need to know about before their premiere at Toronto International Film Festival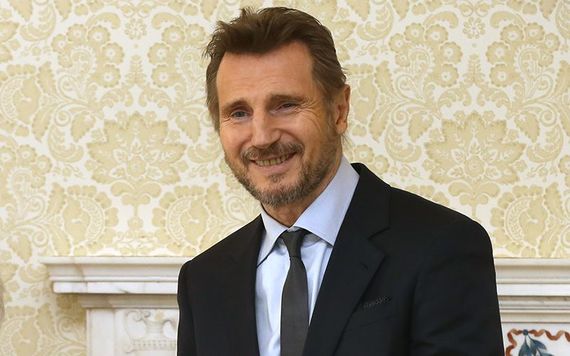 2
There's no Michael in "Widows," described as a heist film based on a British miniseries from 1983 called "Prime Suspect" about a group of four women who team up to complete an armed robbery after their husbands are killed on the job.
The script for the movie was written by McQueen and Gillian Flynn, who authored psychological thriller novel and film "Gone Girl."
The film will go on wide release in the U.S. on November 18.
What do you make of Farrell's opinion? Let us know in the comments section, below.