Ireland's 2018 rich list has been published by the Irish Independent and contains some very familiar faces.
Superstar Conor McGregor enters the list for the first time in 111th place with an estimated fortune of $171 – swelled significantly following his fight with titan Floyd Mayweather.
Riverdance creator Michael Flatley drops three places to 45th on the list after his fortune from $459 million to $452 million. That might rise  in 2018 if he can find a buyer for his Cork mansion that has remained stubbornly on sale for years.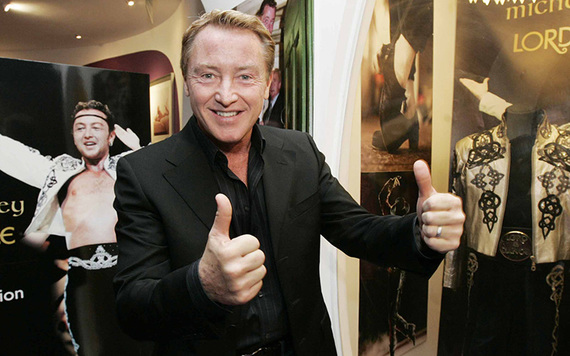 5
Bob Geldof has jumped 16 spots up the list to 248 place after his fortune soared by an estimated $2.5 million to $62 million.
5
Meanwhile, movie star Liam Neeson has dropped two places to 124th, after his fortune fell from $156 million to $149 million.
5
Topping the entertainment section of the list is U2, whose billion dollar fortune makes Bono and the lads the richest Irish creatives on the list and in 21st place overall.
Read more: Youngest ever self-made billionaire is a 26-year-old Irishman
The top slots continue to be dominated by the same families; no surprises that 88-year-old Pallonji Mistry took the top slot. His construction fortune has grown $18.8 billion with no sign of shrinking anytime soon. Born in India, Mistry took Irish citizenship when he married his wife Pat, a Dubliner.
In second place is the Irish Canadian Weston family who own a bakery and supermarket chain in their adopted homeland. Their estimated worth is $9.9 billion – up from $9.1 billion in 2017.
In third place is John Grayken whose finance fortune has dipped from $7.7 billion to $7.1 billion in the space of a year.
#Ryanair shares are down 26 % from 2017 high .

— Paul Sommerville (@PaulSommerville) December 18, 2017

Ryanair CEO Michael O'Leary drops one place to 16th. The loudmouth billionaire had a terrible year in the office but a good year regarding his own personal finances: thousands missed holidays, business meetings and funerals because O'Leary's team cancelled flight after forgetting to factor in their staff's annual leave.
5
However, O'Leary sold $88 million worth of Ryanair shares before the scheduling crisis hit and his estimated wealth jumped to $1.4 billion – up from 1.34 billion in 2017.
Who are you surprised isn't featured on this list? Let us know who you'd like to see on the top rich list below.