Thinking about planning a winter trip to Ireland? Congratulations, you're a smart traveler. While some might associate winter vacations with tropical beaches thronged by snowbirds or bustling ski resorts, seasoned adventurers know that the winter can be the best time to visit countries that experience peak tourist season during the summer months.
Ireland is a perfect example. To start, Ireland's temperate climate means it's unlikely to fall below freezing or get prohibitively cold, averaging 39.2°F (.5°C) in January and 44.6°F (7°C) in February, the coldest months of the year. For Christmas and St. Patrick's Day, which bookend the winter travel season, Ireland dazzles with parades, festivals, and winter markets that would warm even the coldest of hearts.
Some might interpret the 4 pm or 5 pm sunsets as the days being shorter, but you can also look at it as the nights being longer and more luxurious, offering you more time to savor that dinner, bond with locals at the pub, and soak in the sounds of a traditional Irish music session. Even - or especially - if you've been to Ireland before in the summer months, we highly recommend going back in the winter for wa hole new experience.
34
Need more convincing? Here are seven compelling reasons why it's smart to visit Ireland in the wintertime.
Escape the crowds
Ireland has been consistently breaking its yearly tourism records since 2013 and is on track to do so again for 2018, its popularity with visitors around the world ever growing. For savvy travelers, this means you'll want to plan and time your trip wisely. The winter months are calling your name.
Of the over 9 million people who visited Ireland in 2017, according to Fáilte Ireland, 31% of them, or 2.8 million, visited between June and September. Compare that to the 23% (2 million) who visited between October and December, or the 18% (1.6 million) who visited between January and March, and you have clear evidence that the winter months allow for a less competitive, more peaceful and personal Ireland travel experience.
34
This gives you a chance to get up close and personal with Ireland's most famous attractions. While popular sites like the Cliffs of Moher in Co. Clare, the Aran Islands off the coast of Galway, Titanic Belfast, and the Guinness Storehouse in Dublin buzz with eager visitors during Ireland's peak tourism months, visiting on a winter's day will offer you a little more breathing room and space to explore.
Take advantage of the best deals
Looking to save on your Ireland adventure? The winter months are the best when it comes to seeing Ireland frugally - especially January and February. Hotels across the island of Ireland slash their usual rates in New Year sales, with price cuts of up to 30% or deals like an extra night free, or complimentary meals or spa treatments. Whether you want to be in the city centers of Belfast or Dublin, or tucked away at a luxurious country estate, this is when you'll find the best prices.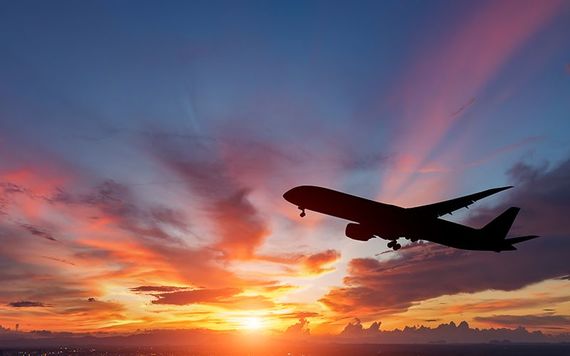 34
And how about airfare? From November through March, Aer Lingus offers round-trip tickets as low as $323 from major US cities, and the newer budget airlines like Norwegian have round-trip deals starting at $262 - all this before you factor in opportunities like the holiday and New Year sales.
Connect with Ireland's ancient magic
34
The winter solstice, which falls each December around the 21 or the 22, is a special day in Ireland. The shortest day and longest night of the year, it was of such importance to Ireland's ancient ancestors that they designed massive structures to align with the sun exclusively on the winter solstice, flooding with light one time each year.
The most famous of these is Newgrange, in Co. Meath, in Ireland's historic Boyne Valley. For 5,000 years, the winter solstice sun has illuminated Newgrange's passage tomb - provided it isn't a cloudy day, of course. So popular is Newgrange that tickets for the winter solstice are offered via a lottery system, with the winners announced each September.
34
If you want to feel connected to the ancients on this special day, there are many other historic sites to celebrate the winter solstice. The Beaghmore Stone Circles in Cookstown. Co. Tyrone date back to the Bronze Age, and some of the stones are thought to be aligned with the solstice sunrise. Knockroe in Co. Kilkenny, lovingly referred to as the Newgrange of Ireland's southeast, might be small but it is mightily impressive. It features two chambers, one of which lights up at solstice sunrise, the other at sunset.
See the stunning Irish landscape in a whole new light
While Ireland's daylight hours may be fleeting in the winter months, lasting as little as seven and a half hours from mid-December into early January, there's a reason why writers, painters, and photographers have praised the winter light in Ireland. Due to Ireland's northern latitude, the sun sits lower in the sky during the winter months, casting a rich light on clear days. Whether stubbornly green or covered in snow, the Irish landscape in the winter is especially majestic.
Just look at Croagh Patrick in County Mayo
34
Strandhill Beach in County Sigo
34
Blarney Castle in County Cork
34
Mussenden Temple in County Derry-Londonderry
34
The Rock of Cashel in County Tipperary
34
The winter sunset over Strangford Lough in County Down
34
Speaking of light, you can't forget about the Northern Lights! Winter is an ideal time to seek out the Aurora Borealis from the island of Ireland's northerly reaches like Malin Head in County Donegal.
34
Feel zero guilt about spending a day or three indoors
While Ireland's natural beauty is one of its best-known qualities, there's also a plethora to see and do inside, protected from the elements! Pass the day in one of Ireland's world-class museums, taking in a play, or shopping for authentic Irish designs and fashions.
34
Even if you don't know much about Gaelic sports, touring the iconic Croke Park and GAA Museum in Dublin is memorable. In a unique and interactive experience, the museum's galleries illustrate the journey of Gaelic games from ancient times to the present day. Fun for all ages.
34
The Derryglad Folk & Heritage Museum is hidden in south Roscommon, the land of beautiful lakes and rivers. Its vast collection displays artifacts of farm and folklife in Ireland from the 18th century to the recent past.
34
The Titanic Museum in Belfast, where the famous ship was built, first opened in 2012. This six-floor building holds nine brilliant galleries that tell the story of the ship from beginning to end, offering great insight into the history of the Titanic.
34
The Ulster Folk and Transport Museum in Holywood, Co. Down is split into two sub-museums. The Transport museum showcases how people traveled to, from and within Northern Ireland throughout the past 100 years. The Folk museum captures Northern Ireland's heritage and history through old houses, shops, churches, and live actors. You will need a full day to do both.
34
At Dublin's Hugh Lane Gallery, feast your eyes on Ireland's foremost collection of contemporary art, including stunning stained glass by Harry Clarke and the studio of the brilliant Irish-born painter Francis Bacon. What's more, admission is free.
34
It's worth traveling to Galway to see a Druid Theatre production on their home turf. One of Ireland's most acclaimed theatre companies, Druid is famous for new takes on classics from Irish theatre, Irish folklore, and Shakespeare, in addition to contemporary plays.
34
Belfast's Lyric Theatre holds the distinction of being the only full-time producing theatre in Northern Ireland and has many awards and accolades to its name. Its productions are a testament to its unique community and surroundings, with the aim to inspire and educate. Their key patron, Liam Neeson, is a testament to their quality.
34
At Avoca Handweavers Mill Store, Cafe, and Visitor Center in the picturesque town of Avoca, Co. Wicklow, learn the history of this world-famous heritage label and design studio, founded in 1723 as a co-operative handweaving mill. In addition to their designs and textiles, Avoca is renowned for their delicious food, so go with an appetite.
34
In medieval Kilkenny City, Kilkenny Design Centre is a must. Founded in the 1960s in the yard of Kilkenny Castle, the Kilkenny Design Workshops allowed a generation of young craftspeople to take local designs and traditions to new heights. Now with an international footprint and locations around Ireland, it's still worth a visit to the birthplace of Kilkenny design.
Warm your bones with Ireland's delicious food and drinks
In keeping with the theme of indoor entertainment, Ireland offers an abundance of cookery schools where you can learn new recipes and skills. Once the sun sets, enjoy a gourmet dinner or pass the night in one of Ireland's famously hospitable pubs.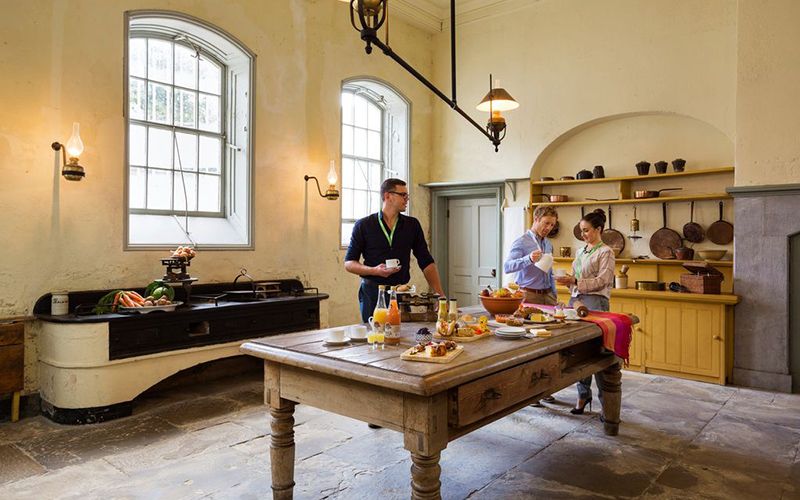 34
Go to the birthplace of Ireland's slow food movement at Ballymaloe Cookery School in County Cork. Lovingly run by the esteemed Allen family, the school offers intensive courses as well as one-time classes and workshops that will have you embracing the wonders of Irish food in no time.
34
A visit with award-winning chef Neven Maguire is sure to make your day. Adjacent to his Michelin-starred MacNean House & Restaurant in Blacklion, Co. Cavan, is a cookery school where you can learn the secrets of his trade with classes for all levels.
34
If you're traveling Ireland's Ancient East, call in at The Tannery in Dungarvan, Co. Waterford, a restaurant and cooking school that combines traditional Irish favorites with a modern twist, all from the brilliant mind of chef Paul Flynn.
34
For the most authentic seafood experience of your life, head to Moran's Oyster Cottage, a thatched cottage heaven in Kilcolgan, Co. Galway. Feast on the crustaceous offerings of Galway Bay, and indulge in authentic Irish brown bread and Guinness.
34
Harry's Shack in Portstewart, Co. Derry is famous for having one of the most stunning views on the island of Ireland, looking out over Portstewart Strand. Take in the winter light over your view of Inishowen across the water as you feast on delicious seafood.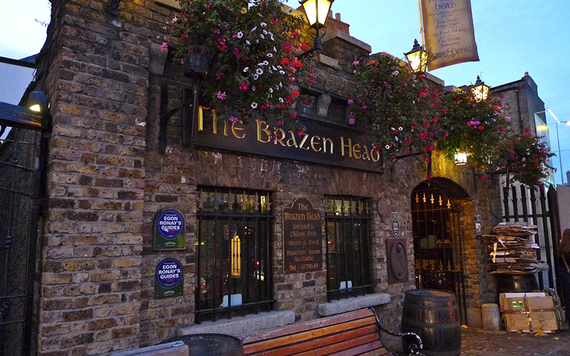 34
Dublin city is full of Michelin starred restaurants and buzzing cafes but it's the traditional pubs that hold the most charm. Be sure to enjoy the food and music at the Brazen Head, one of Ireland's oldest pubs where you can sip your Guinness and tap your toes to traditional Irish tunes.  
34
The Rostrevor Inn in Co. Down is hailed as one of the coziest inns and pubs on the island of Ireland, and that's a tall order! Nestled in the quaint town of Rostrevor, near the Fairy Glen and Kilbroney Park, the Inn has everything you could wish for - gourmet food, reasonable prices, cozy decor, live music, perfectly pulled pints, and plenty of craic.
Enjoy Ireland in all its holiday splendor
Ireland is famous for its embrace of holidays and festivities, and a visit to one of Ireland's vibrant and cheery Christmas Markets makes the reasons for this fame abundantly clear. No matter where you are on the island of Ireland, you'll be able to find a Christmas market full of delight.
34
For the Christmas season, the grounds of Belfast's City Hall transform into the Belfast Continental Christmas Market, which runs this year from November 17 until December 22. Peruse the selection of handcrafted wares and indulge in culinary delights from all over Europe.
34
Now in its ninth year, the Galway Christmas Market is a wonder to behold. Over 50 wooden stalls illuminated by fairy lights dot the city's Eyre Square, offering food and crafts from near and far. A 105-foot Ferris wheel and Santa's Grotto ensure it's fun for the whole family.
34
For the Christmas season, Limerick City's famous Milk Market transforms into a Christmas market, complete with market stalls, food and drink, a skating rink, a Christmas train, pantomimes, and of course Santa Claus himself.
34
What better place to ring in the Christmas season than in Ireland's oldest city? Waterford has been doing Christmas right for years with the Winterval Festival, a nod to the city's Viking roots. With free attractions including a Christmas market, light shows, and concerts, and ticketed events like horse-drawn sleigh rides, cocktail tastings, and craft workshops, there's something for everyone.
Get more winter travel trips at Ireland.com