Mere hours after putting its tickets for its new Irish transatlantic routes online, Norwegian Air had sold over 5,000 of them.
So how much will it cost you to get to Ireland this summer?
Well, taking one random week in July (peak vacation time) we did a comparison between Norwegian Air, Delta and Aer Lingus all flying from Boston airports. We looked at prices for people traveling alone, a couple visiting Ireland and a family of four traveling to Ireland.
The trip: Flying out on Saturday July 8th from Boston into Dublin and then reversing the journey on Sunday 16th.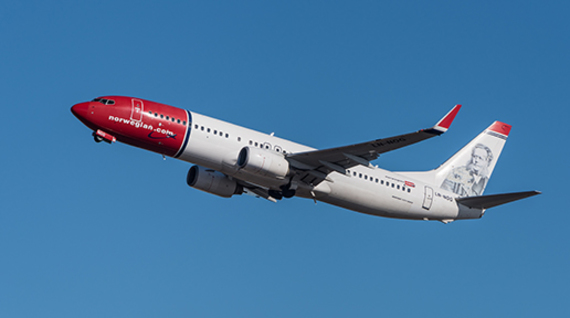 4
If you direct fly with Norwegian from Providence/Boston-TF Green Airport, a single person can expect to pay (currently) $309 for the outward bound journey and $345.20 on the way back. That amounts to a total price of $654.20 of which $92.40 is taxes and if you want to check in a bag expect to pay an extra $70 each way.
4
Aer Lingus tickets for the exact same days will set you back $384.97 for the outward bound flight and $430.74. However, unlike Norwegian Air, that price also includes a checked bag. That means you can fly all those souvenirs home to your Irish family for a price of $815.71.
4
Delta offers a slightly more expensive option: the trip overall will cost $836.36 and, like Aer Lingus, they also include a checked bag.
So what about a couple traveling together? If they flew with Norwegian they would pay $1,308.40, if they took an Aer Lingus it would be $1,631.42 and for Delta $1,672.72.
And for a family of four – two adults, two children – the prices would be as follows: with Norwegian it would be $2,336, with Aer Lingus $3,262.84 and with Delta $3,345.
Finally, if flying isn't for you, here's our handy guide on how to get to Ireland by ship.