The Guinness Open Gate Brewery and Barrel House opened only nine months ago in Halethorpe, Maryland, just outside of Baltimore, and it has already made a lasting impression on the local community and the US brewing scene. 
In case you needed a little extra incentive to plan your trip to the Guinness US Brewery, here are our top 10 reasons why it's very worth a visit. 
1. It's like walking into a piece of history in the making. 
8
The relationship between Guinness and the US goes back 200 years to 1817, when it was first sent to the US. However, when the Open Gate Brewery and Barrel House opened in Maryland last August, it became the first Guinness brewery on US soil in 64 years. Immerse yourself by taking a brewery tour and sampling the beers on tap. 
2. It's the closest you can get to the experience of the St. James' Gate Brewery and Storehouse in Dublin without leaving the US. 
8
The Guinness Storehouse in Dublin tops the bucket lists of many travelers to Ireland, consistently ranking as the most popular tourist attraction in the country. But if a trip to Ireland isn't in the cards for you quite yet, the Open Gate Brewery and Barrell House is an ideal, closer-to-home option for US Guinness lovers. Just a 10-mile drive from Baltimore and a 30-minute drive from Washington, D.C., you can make it the highlight of a road trip or weekend getaway. 
3. You can try Guinness brews you won't find anywhere else in the world.
It should be noted, however, that the US brewery is not a replica of St. James' Gate - they're an active brewery crafting Guinness beers you can only try there. Recent experimental Baltimore brews include a Spring Pilsner, Tangerine Cream Ale, El Dorado Amber Ale, Hazy IPA, Northwest IPA, Vintage Lager, and a Hibiscus and Orange Belgian Ale. The core Baltimore brews available are Guinness Blonde, Guinness IPA, Guinness Milk Stout, and Guinness White Ale. 
4. And collaborations with other US breweries and organizations. 
8
The Open Gate has also participated in some innovative (and delicious) collaborations, most recently releasing a Saison Blanc with the Pink Boots Society, a non-profit that supports education for women in the beer industry, and a Tmave Pivo dark lager in collaboration with Diamondback Brewing in Baltimore. 
5. In addition to the beloved classics, on draft and poured by the experts.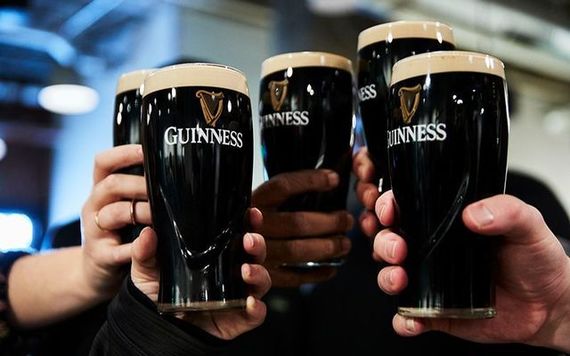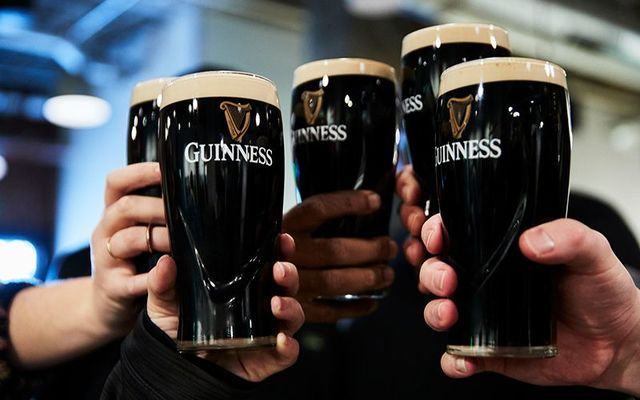 8
But don't fret if you're in the mood for a classic Guinness Draught - they've got it on tap, too, and the Open Gate is the place to be if you want to be confident your pint has been pulled correctly. 
6. There's a restaurant on-site featuring a gourmet menu that pairs perfectly with the various Guinness brews. 
The Guinness Brewery and Barrel House is home to two dining experiences with cuisine inspired by Ireland's rich culinary heritage, local Maryland delights, and recipes designed to enhance the Guinness tasting experience.
The Brewery's taproom menu includes casual, delicious fare like Chesapeake Crab Poutine, Oyster Po'boys, and a decadent Dubliner Irish Dip. The 1817, named for the year that Guinness first came to America, offers a wider menu with daily oyster selections, small plates, flatbreads, and mouth-watering main courses. They just started offering a $32 Prix Fixe menu on Thursdays, Fridays, and Saturdays that includes an appetizer, entree, and dessert. 
7. Did we mention you can also go for brunch? 
8
On the weekends, The 1817 pulls out all the stops for a decadent brunch. Some of the delicious-sounding menu items include an Irish Eggs Benedict made with Guinness brown bread, corned beef, poached eggs, Béarnaise, and a side of roasted fingerling potatoes; Boxty - a traditional Irish style of potato pancake - with scrambled eggs, smoked salmon, crème fresh, caper,  and shaved onion chives; corned beef hash with fingerling potatoes, roasted cipollini onions, poached eggs, and chives, and cinnamon rolls made with Bulleit Bourbon. 
8. There's a dedicated booth modeled after the St. James' Storehouse gates where you can wait for your Lyft ride. 
8
Responsible fun is always the first priority, and that includes safe travel to and from the brewery. A recent addition is a designated shelter where you can wait for your Lyft ride, cleverly designed to look like the gates at St. James' Gate in Dublin. It's illuminated at night and has charging ports so you can make sure your phone is charged while you wait for your driver. 
9. They offer an environmentally friendly alternative to plastic rings on their to-go six packs. 
The plastic rings long used to hold six-packs of cans together are notoriously damaging to the environment and ocean life, but thankfully the Open Gate Brewery & Barrel House has a better option for their to-go packs: fully compostable and biodegradable carriers. They described it as "a small step in the right direction."
10. Enjoy live music and a host of fun other events. 
8
The Open Gate Brewery & Barrel House has been filling up its calendar with special events like live music days featuring beloved local bands, release parties for new brews on tap or limited release cans, and a fundraising event for the Maryland Food Bank. Check out their upcoming events on their Facebook page.