From tracing your Irish roots, traveling the Wild Atlantic Way, drink driving and Donald Trump advice from a local especially for you.
The lazy, hazy, crazy days of summer have at last arrived in Ireland after a long hard winter, and if this piece is also a little bit lazy, hazy and maybe a bit crazy too then forgive me, dear readers, for having to reflect the pragmatics of the Celtic reality nowadays as best I can.
Read more: Mayo and the Cliffs of Moher tours
I know well this yarn is tripping all over the place but, believe me when I say I am trying to be helpful in a genuine way, especially to those among the diaspora about to undertake your first trip to the Emerald Isle or those who have not been back to the homeland for some time. It is maybe worth perusing for some practical guidance about how to make your Irish break more enjoyable and secure.
For many of you, including the returnees, the realities have changed quite sharply here in the last five or six years especially. The majority of the changes are very positive, but it is well to be aware of them all.
Read more: Traveling to Ireland? Top Ireland travel tips from visas to cell phones
Many of you have family roots in the west of Ireland, given that the Famine struck more harshly hereabouts in our terrible past. You are fortunate, therefore, that your holiday is likely to begin at Shannon Airport or Cork Airport, both of those located along the scenic stretch of the PR triumph that has been the Wild Atlantic Way, stretching all along the ruggedly striking Atlantic coastline from Cork and Kerry all the way up to Donegal in the North.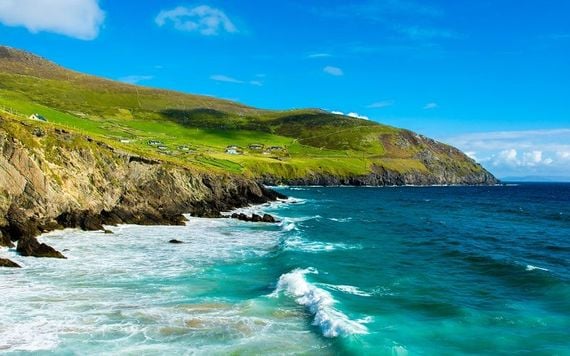 6
Today, as always, the scenery is as dramatic as the coastal communities are warmly welcoming, especially maybe to American tourists, but basically to all comers.
Read more: What towns to visit along the Wild Atlantic Way
Down the years many visitors with Irish blood in their veins, however, diluted by emigration of ancestors on the coffin ships of the Famine, have told me with some awe how much they felt truly at home once they set feet on the birth island of their ancestors. Expect, probably and hopefully, some element of that kinda spiritual impact.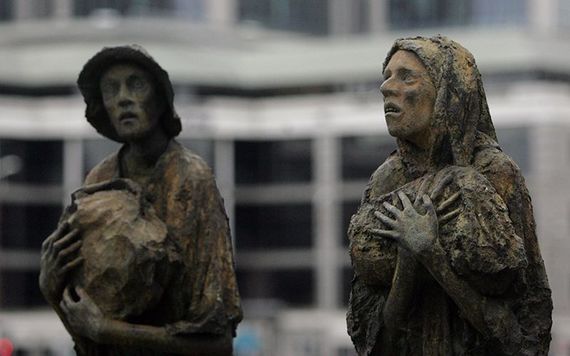 6
Getting down to those pragmatics after you leave the airport to begin your adventure, I cannot stress strongly enough how vital it is that you do not drink alcohol in any of the merry pubs you want to visit and relish, and then drive home afterwards in the relaxed way that was possible during your last visit 10 or 15 years ago.
Read more: Galway and the West tours
The drunk driving laws, using breathalyzer systems, are now extremely harsh. Even one pint of beer can put you over the legal limit and land you in the police station.
The old police of the past have been replaced by modern patrol professionals with targets to meet and none of the old understanding. If you are heading to a bar for a night out, make sure that one of your group is a sober designated driver for the night or make other arrangements.
It is a reality today that taxis are scarce in remote rural areas (where the merriest and best pubs are often located!) so be aware of this fact too. Above all, don't drink and drive.
Be aware everywhere you go that most of us here at home down the decades believed that our friends and relatives in the U.S. were staunch Democrats who always voted for that party. We are still amazed and more than a little shocked that America elected Donald Trump as its leader.
Read more: Kerry and the Wild Atlantic Way tours
Do not be surprised at the level of interest everywhere about that political situation. Be aware also that if you voted for Trump you should not fear telling Irish people why you did so.
We, as a nation, are highly interested in politics and political matters and any person who speaks with you on the subject of your president -- whose company owns a golf resort in Co. Clare -- will be genuinely interested in your political views.
Finally, maybe the best advice of all. I have learned over the years that the majority of you, especially Americans, land in Ireland locked into a planned schedule, shot by your mileage standards, aimed at "doing," Ireland, from Cork to Donegal, in two or three days. Can I strongly suggest you must abandon that schedule if, somewhere along the way, you discover a place where your marrowbones and spirit feel most at home? Check it out later, and there is often a genetic connection of real worth.
I'm gone now up to Willie Walsh's great pub, my local and second home, for a walking home pint under a full moon. Goodnight to you all.
Read more: What to do when you touch down in Ireland
What advice would you give to someone visiting Ireland for the first time? Let us know in the comments section below.