From crossing the bord in County Armagh  to exploring the ancient tombs at Killevy, Christopher Moriarty crosses into Northern Ireland to find many interesting places.
From the Dublin Mountains on a clear day you can see the Mountains of Mourne – sweeping down to sea. And to their left, an isolated, round-topped hill rises. Its name is Slieve Gullion and on its slopes lies one of the most beautiful mountain drives in Ireland. What is more, it is only an hour's run from the center of Dublin's fair city. It is even closer to Drogheda in neighboring County of Louth, where we ended our last trip.
Read more: Mayo and the Cliffs of Moher tours
Louth
Before crossing the Border for County Armagh, we spend a while in a small but important corner of Louth. This we approach by taking the exit for Faughart from the marvelously complicated roundabout of the same name. In a couple of minutes, the world of motorways and fast transport is left behind and replaced by gentle byways bordered by hedges of hawthorn. This is the land where the great St. Brigid was born and reared before she moved south to establish a nunnery beside Curragh of Kildare.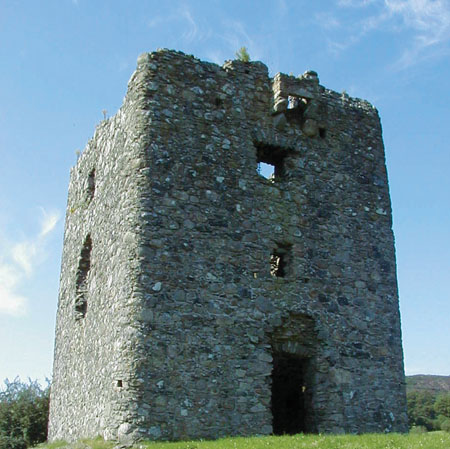 8
Just after you pass beneath the railway line a signpost shows the way to her shrine. There, a modern oratory stands on the green hillside, backed by a beautiful grove of ancient beech trees. Little streams of clear water flow down the hillside, and parts of these are marked for special veneration by the attachment of pieces of cloth to bushes. Usually, a place for solitary meditation, the shrine caters for throngs of devotees at time of the saint's festival in February. Turn left after leaving the shrine and next right to find the hilltop cemetery which contains an impressive array of memorials carved in the 18th and 19th centuries.
Read more: Galway and the West tours
Across the road from the cemetery, a large earthen mound can, with some difficulty, be seen through a gap in the hedge. This is a motte, built to command their territory by the first Anglo-Norman warriors to settle in Ireland nearly nine hundred years ago. But better by far than either tombstone or motte is the view that this hill commands over the great plains around Dundalk and away to sea at Clogherhead.
The Motte is a reminder of the strategic importance of spot. It is the southern entrance to Gap of North, a vital pass between provinces of Ulster and Leinster and the scene of numerous encounters between armies both legendary and historical. Among the historical personages was Edward Bruce, slain here in 1318.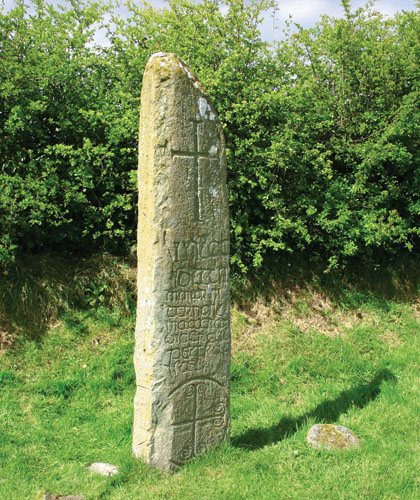 8
Go back to the T-junction and turn right, drive northwards for a mile and look out for Moyry Castle on the left. A green gateway, almost hidden by a hedge, gives access. Built to the order of Elizabethan general Lord Mountjoy, in an effort to keep men of Ulster out of the fertile plains to the south, it was a strictly functional fortress, standing on a rock outcrop but commanding a wonderful view over the Gap of North and away to Slieve Gullion itself. Then downhill past the castle and turn right where the road forks, once more pass beneath the railway line and then stop and park at the gateway opposite a junction on left. Walk eastwards along the hedge until you meet an enclosure in the third field. That is home of the most ancient known Christian stone monument in Ireland. Seven feet tall, Kilnasaggart Pillar Stone bears an inscription in Irish to the memory of a gentleman named Ternoc, son of Bic, who died round about 716 AD. Its design is unique, the main pattern is a collection of inscribed crosses, most of them with arms ending in curlicues.
Read more: Dublin and surrounding areas tours
After these diversions, we are ready to scale the slopes of Slieve Gullion itself. Go northwards parallel to railway embankment, turn left at the next crossroads and right when you pass the church at Drumintee, following road B113. After a mile, a big signboard on the left welcomes you to Slieve Gullion Forest Park and Courtyard. Take a rest and a wander around the grounds attached to the splendid stone farm offices and stable yard built in the 1840s. Restored and transformed to life as a park administration and information center, it also contains a restaurant.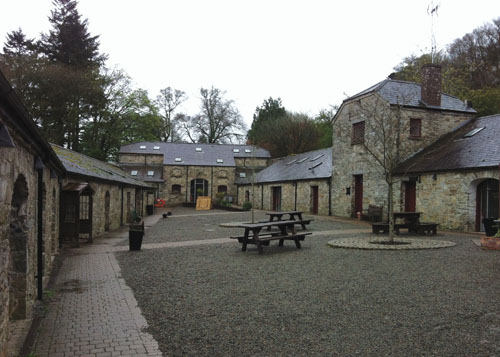 8
If you are bursting with energy and fitness, you may find a track to the summit of the mountain – especially recommended as the site of the highest stone-age Passage Grave in Ireland. Otherwise turn left at the exit to the car park to embark on the perfectly wonderful mountain drive, a well-built road but so narrow that you are allowed to go in one direction only. Setting off amongst stately pine trees, it winds its way higher and higher, leaves the woodland and climbs through a landscape of boulders and heather, offering incomparable views of a very substantial chunk of Ireland.
Read more: Kerry and the Wild Atlantic Way tours
Back on the lower slopes, continue northwards to visit the ancient monastic foundation of Killevy. Go downhill opposite to its entrance, across crossroads and follow the road to the viewing spot high on the slopes of Ballymacdermot Mountain. As well as a noble panorama that includes the Mountains of Mourne,  the road takes you to a very fine specimen of a Court Tomb, a stoneage construction that may pre-date Passage Graves by a thousand years. Go back towards the west and then head north when you meet the long, narrow lake called Camlough. In the village of the same name, you may enjoy some of the best potato chips cooked in Ireland, and also see one of the politically inspired wall-paintings that grace gable ends of many Ulster buildings.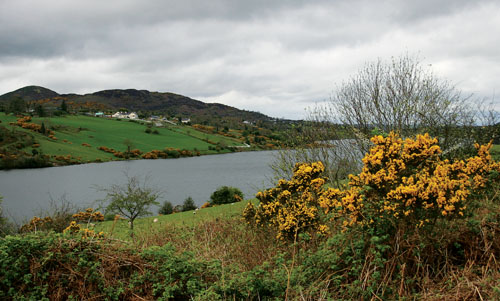 8
Two miles due north of Camlough is our final stopping place, a settlement as far removed from the mountain slopes and farms of our trip as can be imagined. It is the village of Bessbrook, where water from a millpond provided power for a great 19th-century linen mill. Far from satanic, Bessbrook mill was owned by the Quaker Richardson family. They believed passionately in the welfare of their employees and provided them with well-built and comfortable houses, each with a large garden so that they could produce their own vegetables. The village lacked only pubs, pawnshops, and police, Richardsons believing that alcohol and money-lending were root causes of problems that demanded policing in other communities.
On outskirts of the village, a Quaker Meeting House stands surrounded by neatly marked graves of generations of past worshippers. Turn left when you leave the Meeting House and look out for entrance to Derrymore House. A National Trust property, it is usually open to visitors, but even when closed is worth looking at: an 18th century thatched 'cottage' on an enormous scale set in beautiful parkland.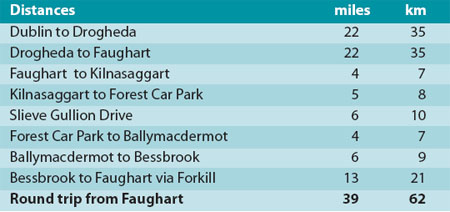 8
Read more: Northern Ireland and Game of Thrones tours
* Originally published in our sister publication Ireland of the Welcomes.