From Sheep's Head Way to Mealagh Valley join the Bantry Walking Festival this June Bank Holiday and soak in some of the best views in Ireland
Sheep's Head Way - Saturday & Sunday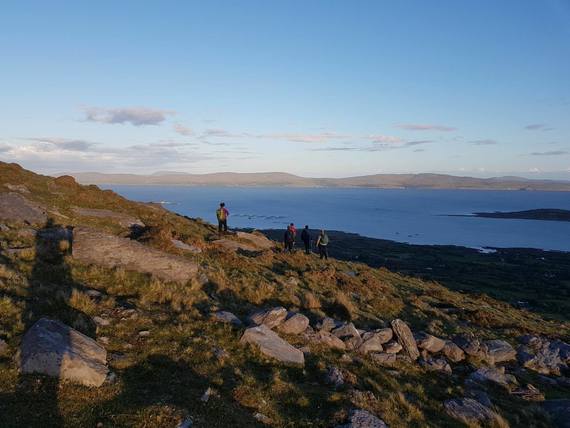 5
This year we have switched up the festival and issue a challenge for walkers; walk the Sheep's Head Way, 33km in total, over 2 days! The Sheep's Head peninsula is an area designated as a European Destination of Excellence (EDEN) on account of its natural beauty and ecological significance.
The walk itself offers a wide variety of experiences: unrivaled views from the top of steep cliffs with Atlantic waves murmuring or roaring below; a deserted village of famine cottages; an old copper mine and a human-created blowhole to the ocean carved out of the rocks for mysterious reasons to be revealed by your guides.
The walk itself takes in the famous Sheep's Head lighthouse before curving back to finish at the famous Bernie's Café. No high mountains are climbed but the trail rises and falls a lot over high headlands and rock promontories with a thrilling bit of cliff-hanger path near the old copper mine.
Whiddy Island Walk - Saturday and Sunday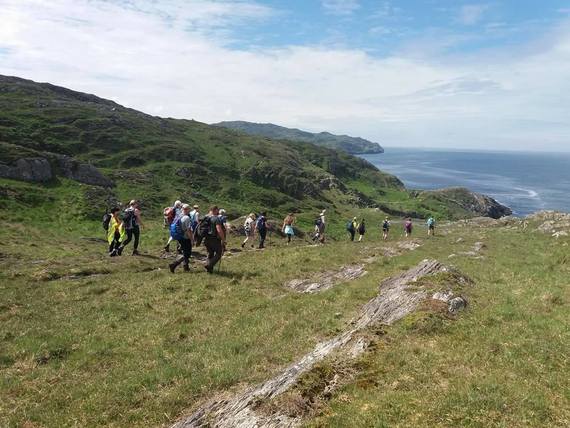 5
Take a boat trip out to one of West Cork's islands! On Whiddy, we'll explore historical sites from the ruin of O'Sullivan Bere's castle to deserted English gun batteries, and a World War One seaplane base, on an absorbing and informative tour. The walk encompasses a variety of terrains from soft fields to rocky beaches and appropriate footwear is required to prevent discomfort.
The island, which currently has a population of around 20 people during the winter months, is about 5.6km long and 2.4km wide, and the walk takes about 3 hrs in total. Don't forget to bring a change of clothes if the weather takes a turn and you wish to remain on the island after the walk!
The cost of this walk includes ferry transfers to and from the island, courtesy of Whiddy Island Ferries.
Read more: Is this the most beautiful walk in Ireland?
Drimoleague Heritage Trail - Saturday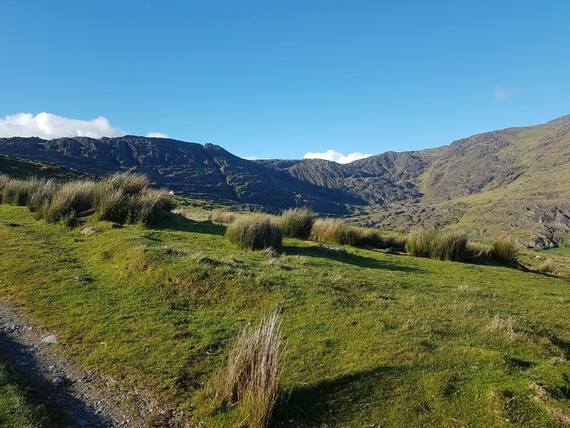 5
Starting from the historic Castle Donovan, this beautiful riverside walk follows the old mass path along the Ilen River with its cascades and cliffs. See where the Clodagh and Ilen Rivers meet and cross on stepping stones in search of wild ducks before reaching Top of the Rock with its panoramic views.
Mealagh Valley Walk – Sunday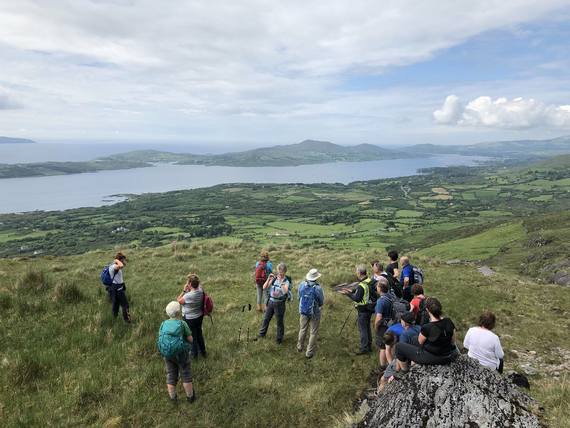 5
The walk is approx. 6 km and 2.5 hours in total.
Starting point at Coomanore, the start of the walk is a steep climb to the top of Mullaghmesha with breathtaking views over Bantry Bay, once the top is reached the walk continues on level terrain before descending down the mountain again. The final section of the walk passes through farmland and along a section of the picturesque Mealagh River and ends at the Mealagh Valley Hall.
Bantry Walking Festival takes this year on June 1 and 2. 
All experience levels catered for and tickets can be purchased
here. 
Sheep's Head Way, €25 per day or €40 for both purchased together
Whiddy, €15 per walk (includes Ferry)
Drimoleague & Mealagh Walks, €10 per adult, €5 per child
Sheep's Head Way Walks: 9:30 am. Whiddy, Drimoleague & Mealagh Walks: 11:30 am
All walks depart from Bantry Community Tourist Office on Wolfe Tone Square.
You can find more information by visiting www.visitbantry.ie or by emailing bantryevents@gmail.com. 
Read more: Take a Hike on these top nature trails in Ireland
This article was submitted to the IrishCentral contributors network by a member of the global Irish community. To become an IrishCentral contributor click here.