Ireland's 40 shades of green have to be seen to be believed! From rugged coasts to rolling hills you're spoiled for choice when it comes to taking photos. 
Ireland is beautiful beyond belief. The gorgeous nature and amazing locales of our emerald island deserve to be registered by human eyes and camera lenses alike. It doesn't matter if you are a professional or an amateur, these locations are places you must visit at least once in your photography career.
Here are five of my top choices for amazingly beautiful locations in Ireland where you'll take some killer photos.
The Kylemore Abbey, Connemara, County Galway
6
Located in Connemara, Kylemore Abbey is a Benedictine monastery founded for nuns who fled Belgium in World War I. It's beautiful and it's right by a lake, which can lead to some wonderful shots, albeit not very original ones. After all, to quote their website, this is "one of Ireland's best-loved and most iconic tourist attractions".
You can just drive up to the abbey and take the picture everyone always takes. Or you can pay for the guided tour of the abbey, with its Victorian walled garden, in the hopes of getting some unique shots of the interior areas.
 Killary Harbour, County Galway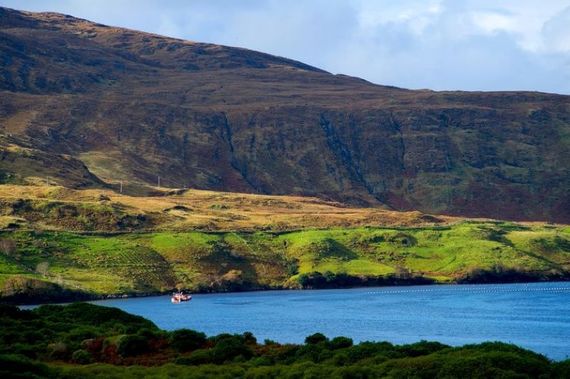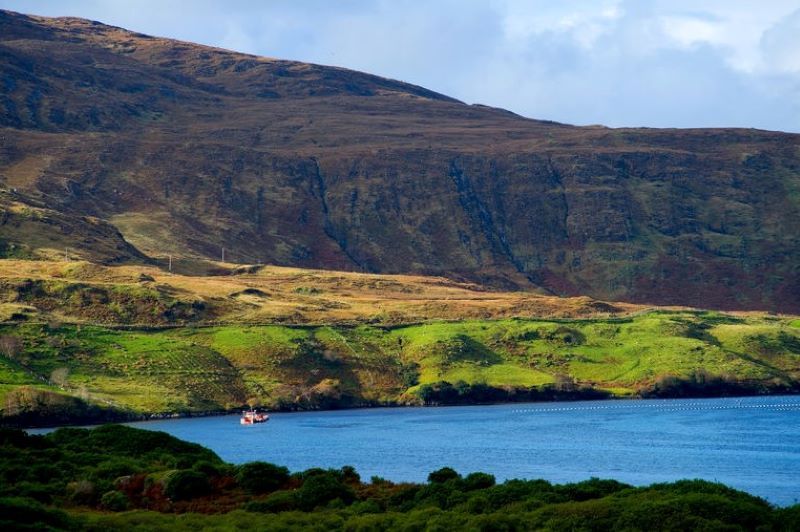 6
Being Ireland's only fjord is already reason enough to give Killary a visit. On top of that, the fjord is also surrounded by beautiful mountains and gentle green hills. The whole region allows for boat tours, hill-walking, scuba-diving and more, making it a must-visit for outdoor enthusiasts and — of course — a great spot for photographers.
Inishbofin Island, off County Galway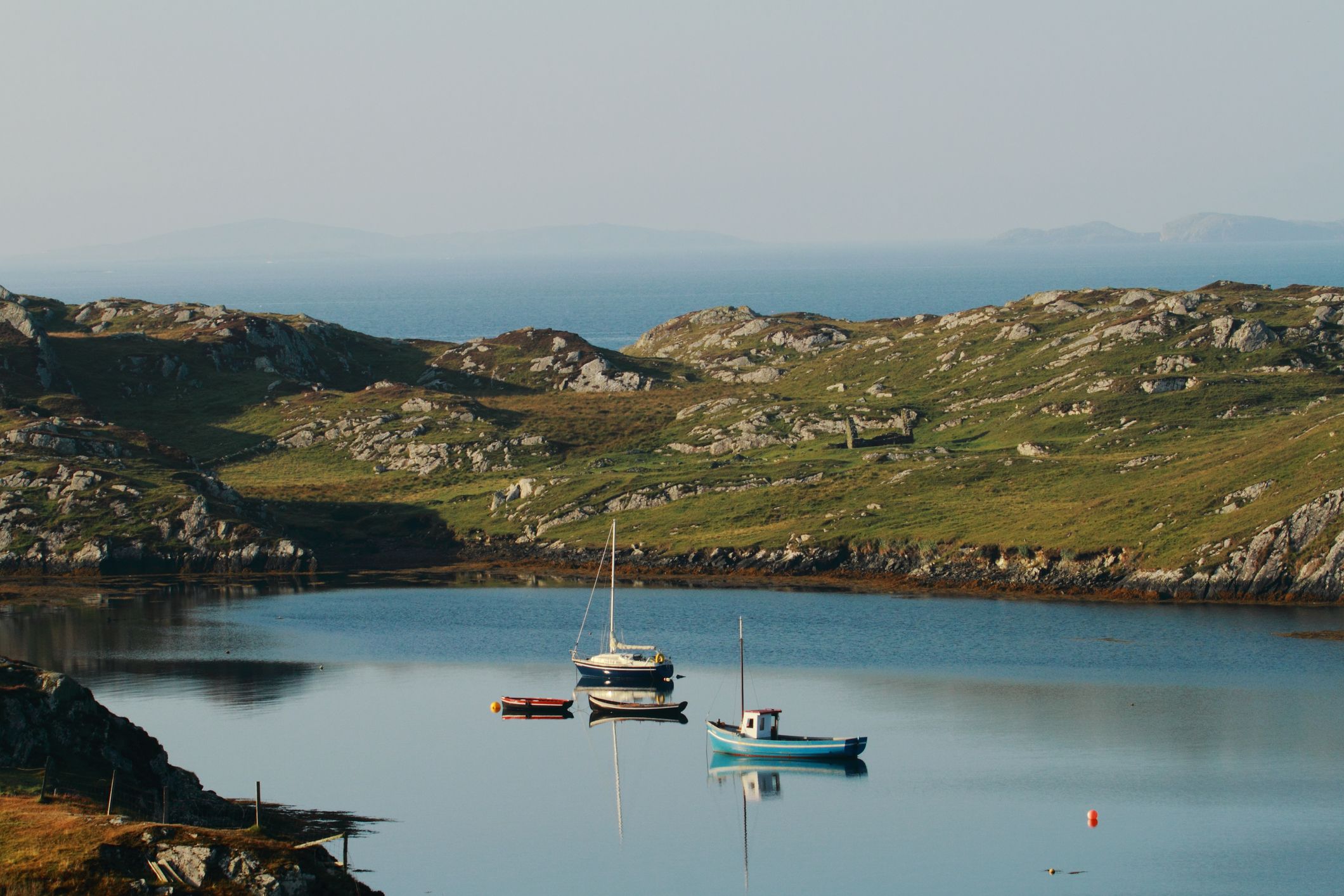 6
You can reach this small island by taking a ferry from Clean Harbour. Inishbofin is home to less than two hundred people, who are famed to be very welcoming. The tiny village will offer plenty of culture, entertainment, and interesting things to see. The island itself, however, is the real attraction. It contains with its beautiful and isolated landscapes, where one can get lost for hours with their camera without a single soul in sight.
Read more: Ireland's islands - scenic havens around the Irish coastline
Dún Aonghasa, Inis Mor, Aran Islands, Galway
6
Located on Inishmore, is one of the many pre-historic hillforts that punctuate the Aran Islands. What makes it so unique is that Dún Aonghasa is located on the edge of a 100-meter-high cliff.
As it's often pointed out by tour companies, Dún Aonghasa sounds like something out of a Tolkien novel and looks like something that belongs in Game of Thrones. Specifically, the high cliffs and surrounding sea matches the visual identity of the Iron Islands, home of the Ironborn.
The area surrounding Dún Aonghasa will give you plenty of room to set up a tripod and capture a panoramic view of the beauty surrounding you. Visiting the fort itself, however, will cost you a small admission fee, with guided tours available upon request.
Skellig Michael, off County Kerry.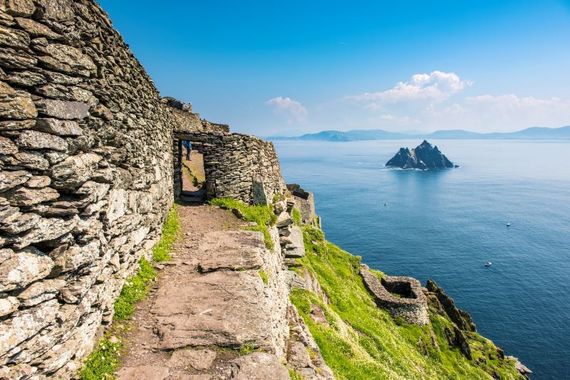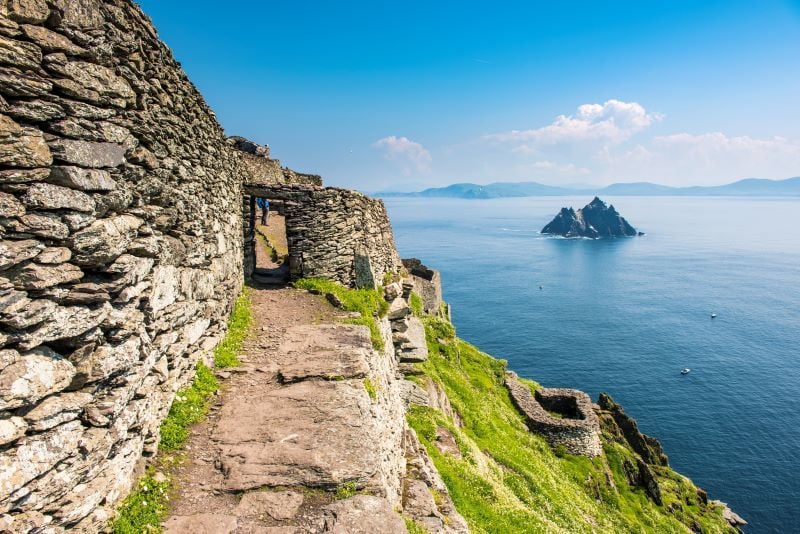 6
The biggest of the two Skellig rocks and the only one you can actually walk on, Skellig Michael is isolated and unique. Here you'll find cliffs that emerge from the ocean forming almost vertical walls. Stone steps lead to the top of the island, where you will find the incredibly well-preserved remains of an ancient monastery.
It was also the location chosen to serve as Luke Skywalker's hideaway planet in the Star Wars: The Force Awakens and its sequel, which is why the island is even more popular these days.
If the long hike sounds like a hassle, there are boat tours available that will take you around both Skellig islands, giving you a great view of the sharp cliffs from many different angles.
There you go, 5 amazing locations to get you inspired to go out and explore Ireland. If you never tried photography, try Googling "find a photography course near me" or just visit ThePhotoAcademy.com.
Read more: The very best and most beautiful photos of Ireland
This article was submitted to the IrishCentral contributors network by a member of the global Irish community. To become an IrishCentral contributor click here.