County Kerry's newly-named Reeks District, the mountains and valleys of the MacGillycuddy's Reeks, is one of the Rough Guide's 6 Regions to Visit in 2019.
The stunning mountains, valleys, and lakes of Co. Kerry's Reeks District have earned it a spot among the Rough Guide's 6 Regions to visit in 2019.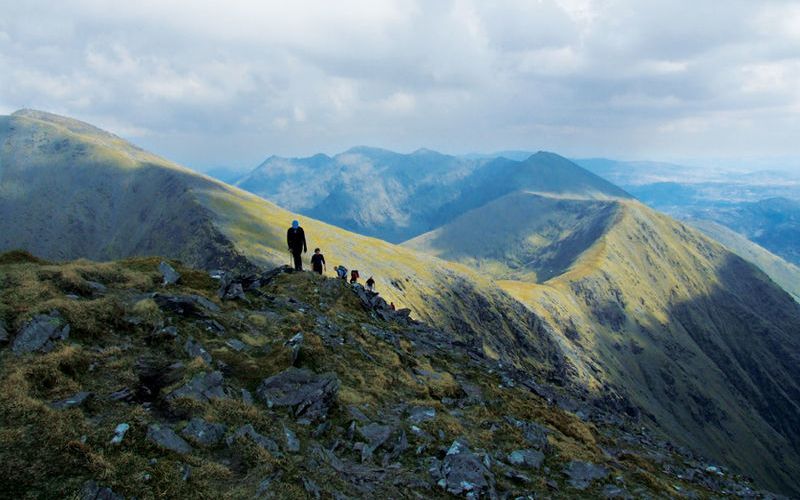 5
The highlight of this, of course, is Carrauntuohill, Ireland's tallest mountain, which presides over the lush landscape at an impressive 3,407 feet (1,038.6 meters).  
Read More: Stunning photos of the kingdom that is Kerry 
As the guide notes, the Kerry Kingdom  has "been on the tourism map for so long, it's easy to be jaded about the region's beauty." But "the spectacular MacGillycuddy's Reeks refresh the brand by taking you inside that postcard scenery."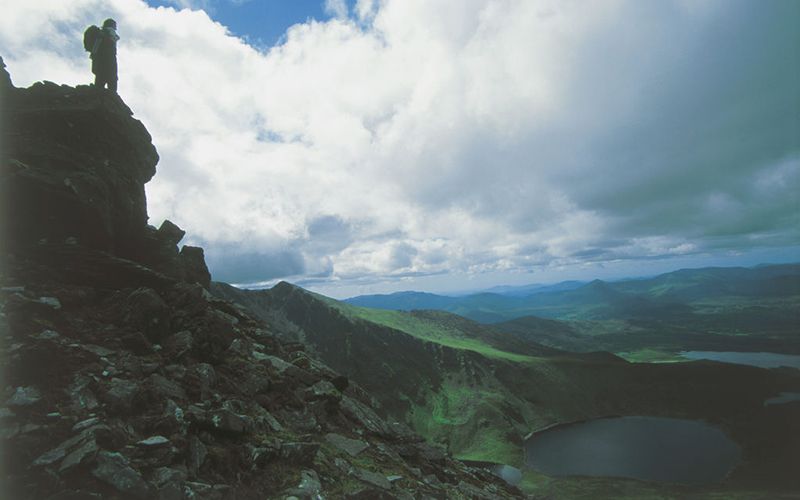 5
The honor couldn't come at a better time for the region, which was recently named the Reeks District as part of a rebranding effort by the non-profit Mid Kerry Tourism Cluster.
Read More: What you need to know about County Kerry
In this gorgeous pocket of Kerry, there's truly something for everyone. The Rough Guide recommends climbing to the peak of Carrauntoohil as "an achievable day trek for anyone of reasonable fitness," or walks along the "sheep-dotted moorland" and the Blue Flag beaches at Inch and Rossbeigh as less strenuous options.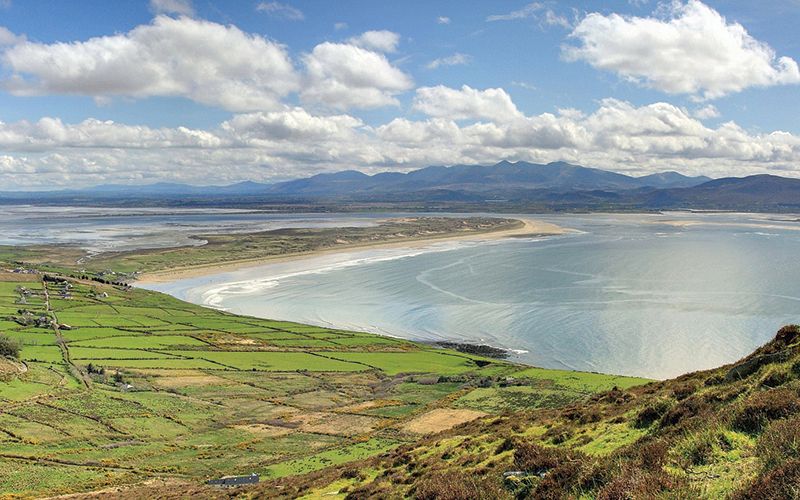 5
They also point out how Kerry's "small towns and villages highlight the modern Ireland of trendy coffee shops, young designers and boutique B&Bs but the live music pubs and hearty fare remain the same, as does the traditional Irish welcome."
Read More: The Pagan origins of Puck Fair and its Goat King
Annual events get a call-out from Rough Guide as well, including Puck Fair, in which the town of Killorglin crowns a goat king, and Biddy's Day, when the mid-Kerry region honors its Pagan past and the famous witch Biddy Early.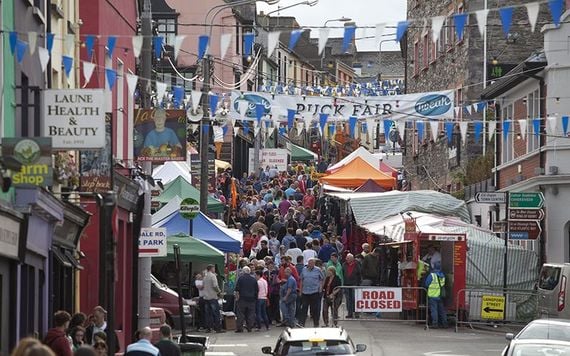 5
The Reeks District is in good company as one of the Rough Guide's top six regions to visit in 2019. The other areas to make the cut are China's Yúnnán Province, the Iberá Wetlands of Argentina, Canada's Yukon Territory, Wadi Rum in Jordan, and the state of Alabama in the US.
Is the Reeks District of Kerry on your Ireland travel bucket list? Tell us in the comment section or on Facebook.