Recently released figures from the Central Statistics Office (CSO) reveal a dramatic increase in tourists visiting Ireland from North America.
In total, 2.4 million people from the region made the trip amounting to a 13.4 percent rise from 2017.
The statistics are part of a record-breaking year for the Irish tourist industry with 10.6 million holidaymakers coming to Ireland in 2018, an increase of 6.9 percent over 2017.
Planning a trip to Ireland? Visit IrishCentral Tours section to book that perfect trip.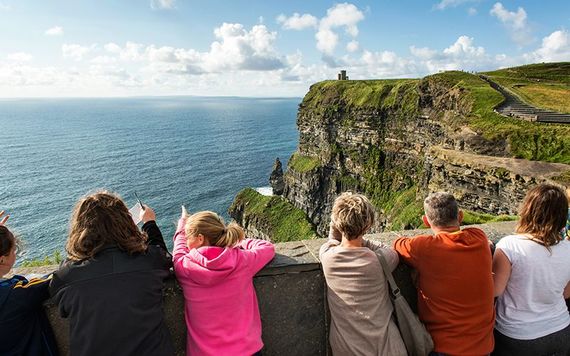 3
Mainland Europe visitors rose by 9.5 percent with Germany and Italy being the biggest growth countries.
"Increases in direct air access, plus our market diversification strategy, have been key factors [in the 2018 growth]," said Tourism Ireland CEO Niall Gibbons.
"Tourism Ireland has prioritized North America and Mainland Europe, as markets which offer a strong return on investment, in terms of holiday visitors and expenditure," he said.
Read More: Americans Googled 'trip to Ireland' a lot this year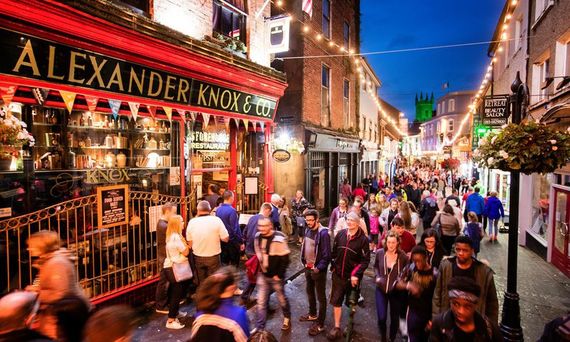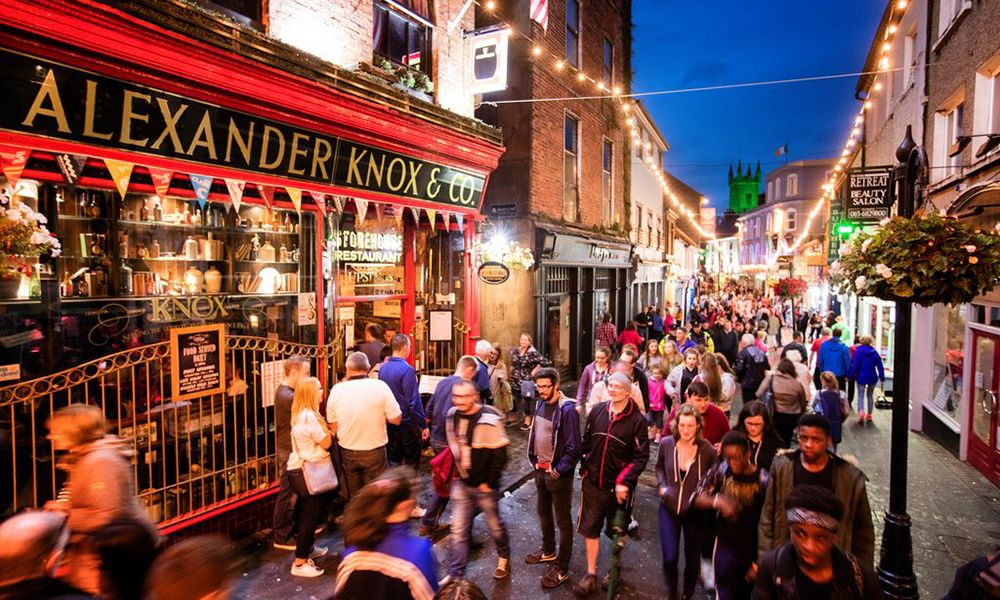 3
There were a further 660,700 trips from residents of other areas of the world, up 6.7 percent year-on-year, with Asia and Oceania (including Australia and New Zealand) representing the bulk of that figure.
The Brexit effect was seen in the numbers of British travelers which remained static recording just a 0.8 percent rise - the UK market accounts for 35% of all visitors.
At the same time, the CSO says that more than 8.27 million Irish residents made overseas trips in 2018, up 4.2 percent year-on-year. That is also the highest figure on record.
Read More: This natural wonder has become Ireland's second-biggest tourist attraction
"While we welcome the fact that arrivals from Britain are up almost 1 percent, the continued uncertainty around Brexit, and its impact on outbound travel from Britain, remains a real concern," added Gibbons.
"Our focus now is on the year ahead. Tourism Ireland's campaigns are in full swing, to build on the success of 2018.
"Our aim is to grow overseas tourism revenue in 2019 to €6.5 billion, for the island of Ireland," the Tourism Ireland boss stated. 
Did you travel to Ireland in 2018? Do you plan on going this year?
Let us know in the comments section below!