Brookeside Cottage is in the tranquil Irish countryside yet nearby to key attractions
This cozy thatched in Carndonagh, Co Donegal is perfect for a couple's getaway in rural Ireland.
Read More: This thatched Irish farmhouse that's for sale in County Wexford is massive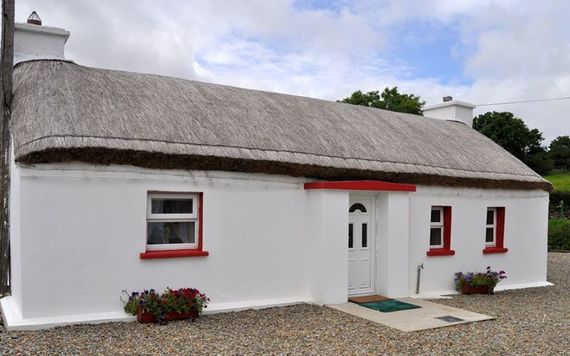 7
Available to rent through Donegal Cottage Holidays, this one bedroom Irish thatched cottage is situated in a "tranquil rural setting just 2km from the center of Carndonagh, the main town in North Inishowen."
Carndonagh is a lively gem in the Irish countryside, boasting markets, restaurants, pubs and frequent Irish music sessions.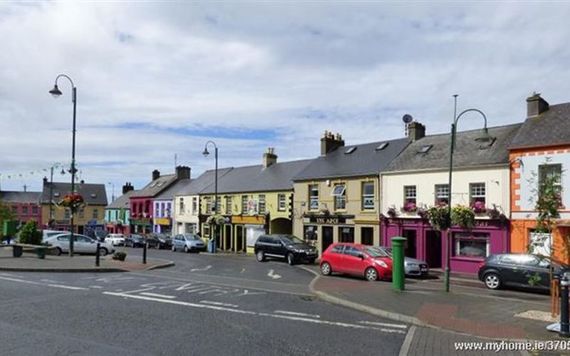 7
Brookeside Cottage merges old and new for a relaxing getaway: "The exterior of this building reflects its traditional origins - a classic Donegal farm cottage with newly thatched roof, small windows, and white painted walls. However, inside is a very warm and cozy cottage with modern comforts."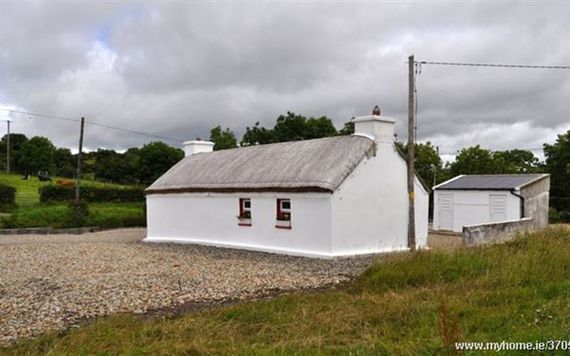 7
A small brook runs alongside the cottage, further adding to this countryside retreat's tranquility.
Read More: Irish thatched cottage for sale in Co Galway is the best of both worlds
Inside, the one bedroom home features a king sized bed with plenty of wardrobe space. There is a shower room with a large shower featuring both an electric shower and a power shower.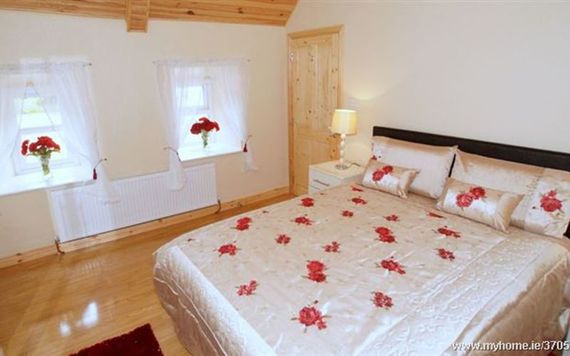 7
The main room has sitting, dining and kitchen areas, and a focal point is an oil fired Stanley Range. Outside there is a shed with storage space, a washing machine, and an extra toilet.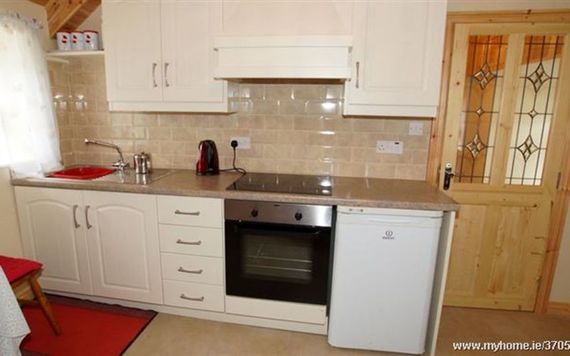 7
The thatched cottage's proximity to Ireland's stunning Wild Atlantic Way will help round out your couples' getaway - nearby are Malin (8km), Ballyliffin (11km), Culdaff (12km) and Clonmany (13km).
There are also nearby beaches at Ballyliffin (Polland Stand), Clonmany (Tullagh Strand) and a Blue Flag Beach at Culdaff. The Five Finger Strand lies a few kilometers north of Malin Town.
7
Golf enthusiasts will be pleased to hear that Brookeside Cottage is only 10 km from the world-renowned Ballyliffin Golf Club.
Other nearby attractions include the Famine Village at Dooagh, pony trekking at the Equestrian Centres in Malin Town and Clonmany, sea angling from Culdaff, and the Inishowen Maritime Museum in Greencastle which includes a state-of-the-art planetarium.
Read More: These Irish thatched cottage Airbnbs are what dreams are made of
Take a visual tour of Brookeside Cottage in Carndonagh here:
Traveling to Ireland in 2019: Are you hoping or planning to travel to Ireland this year? Join with other travelers, adventurers and lovers of Ireland in our dedicated travel group, where you can find top tips, great recommendations, and air out any of your concerns and questions.
Have you been to Donegal before? Let us know your experience in the comments!