Ireland outranked both the United States and the UK in a study of the happiest countries in the world, moving up on the list one place since last year.
The Emerald Isle placed 14th in the World Happiness Report 2018, a landmark survey of the state of global happiness. Finland was named the happiest country in the world, followed by Norway and Denmark. The U.S. ranked 18th, the UK 19th.
According to the UN report, Ireland experienced an increase in "health-adjusted life expectancy" of 4.1 years, increasing from a life expectancy of 67.4 years in 2000 to 71.5 years in 2015.
Read More: Where does Ireland fall on the list of countries with the best work/life balance?
The study, which this year is also focusing on migration within and between countries, listed Ireland as the 11th most accepting country for migrants.
Last year, Ireland was 15th on the list while the U.S. was in the 14th spot. The U.K. has remained in the 19th ranking, the same place on the list as last year.
This year's report also includes a special chapter on why happiness in the U.S. has declined despite while income per capita has increased during the past half century.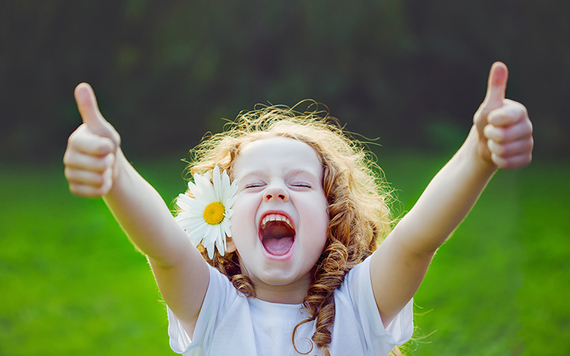 2
"America's subjective wellbeing is being systematically undermined by three interrelated epidemic diseases, notably obesity, substance abuse (especially opioid addiction) and depression," said Jeffrey Sachs, director of the Center for Sustainable Development at Columbia University in New York, and one of the authors of the report.
The report determines a country's happiness by six significant factors: gross domestic product per capita, social support, life expectancy, freedom to make life choices, generosity and corruption levels.
Among the unhappiest countries for 2018 are Burundi, Central African Republic, South Sudan, Tanzania, Yemen, Rwanda, Syria, Liberia, Haiti, and Malawi.
Read More: Where does Ireland rank on a list of the best countries in the world for making friends?
The United Nations Sustainable Development Solutions Network produced the report, which is based on Gallup International surveys conducted from 2015 to 2017.
Top 10 happiest countries, 2018
1. Finland
2. Norway
3. Denmark
4. Iceland
5. Switzerland
6. Netherlands
7. Canada
8. New Zealand
9. Sweden
10. Australia
H/T  IrishTimes