It's a year of firsts at the Guinness Open Gate Brewery and Barrel House in Halethorpe, Maryland, the first Guinness brewery on US soil in 64 years. Accordingly, they're going all out for FeBREWary. 
What is it? FeBREWary is the state of Maryland's official month-long celebration of craft beer, an homage to the file local breweries and beer scene. The Guinness Open Gate Brewery and Barrel House has events and specials all month long. 
They're pouring favorites from the St. James' Gate Brewery in Dublin, like the classic Guinness Draught and the core brews the new Maryland brewery is quickly making a name for itself with: Guinness Blonde, Guinness IPA, Guinness Milk Stout, and Guinness Wheat.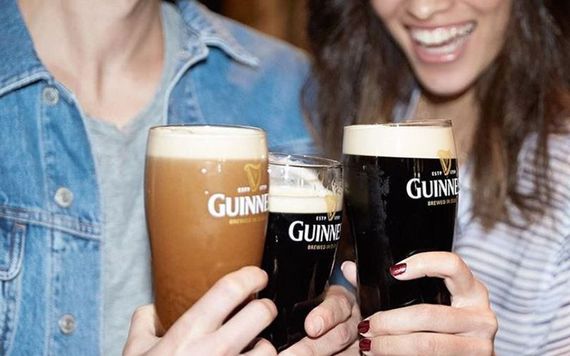 2
They also have an exciting range of experimental brews from the Maryland brewery on offer, including Guinness Black IPA, Guinness Imperial Stout, Guinness Dryhopped Kolsch, Guinness Hibiscus Wheat, and Guinness El Dorado Amber. 
From February 14 - 17, the brewery's restaurant, the 1817, has a special Valentine's menu with "perfect pair" selections and tips so you can make sure you're getting the exact right Guinness brew to compliment your food. (Reservations available here.) 
Last, but certainly not least, Guinness Open Gate is hosting brunch every weekend and live music every Tuesday in their taproom. 
Located just 10 miles from downtown Baltimore and 30 miles northeast of Washington, D.C., the Open Gate Brewery & Barrel House is part of an exciting and growing brewing scene in Maryland, as FeBREWary attests to! 
For full details on directions, hours, and tours, check out our complete guide on how to visit the Guinness US Brewery.