Traveling to the island of Ireland for Christmas, New Year's, or the holiday season? We have some positively magical traditions to recommend if you want an extra special visit.
Spending Christmas or the New Year in Ireland? Get ready to embrace Ireland's beloved traditions, ancient and modern. These holidays in Ireland are extra special, as celebratory events pop up throughout the Emerald Isle and the warmth of the Irish shines through.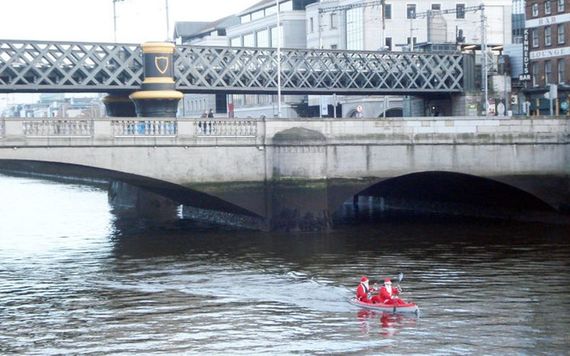 10
The following are nine-holiday traditions dear to the island of Ireland that you simply must witness and experience for yourself.
Arrivals at the airport confirm that love, actually, is all around
The Irish take Christmas very seriously, making it a special time of year for those living abroad to return home, relatives several generations removed from Ireland flock to the family hearth, and friends from afar visit to soak in the Christmas charm of the Emerald Isle. In the days leading up to Christmas, there are no places more joyous than the arrival halls at the airports in Shannon, Belfast, Dublin, Cork, and so on.  
This makes it one of the sweetest times of year to arrive in Ireland! Witness the hugs and happy tears, and the creative gestures of welcome that run the gamut from musical acts and Irish dancing to surprise proposals.
Famous buskers take to the streets for a good cause
Where can you see all of your favorite Irish musicians and singers like U2, Glen Hansard, Hozier perform together without needing to buy a ticket? On the streets of Dublin on Christmas Eve. Each year, dozens of beloved Irish artists come together to busk for charities tackling homelessness. It's a massive street party you won't want to miss, epitomizing Ireland's creativity, talent, and generous spirit. While the Christmas Eve busking has often taken place on Grafton Street, in 2017 the location switched to outside of Dublin's Gaiety Theatre to accommodate more happy onlookers. You can observe or lend your voice to join in.
Santa sets up shop
While Santa's year-round residence might be the North Pole, his home base on the island of Ireland can be found in the Mourne Mountains of County Down. Santa's Cottage is a Christmastime must for the kids, who get the chance to meet Santa himself, see some of his Ireland-based elves in action, enjoy treats from Mrs. Claus, and meet some of Santa's famous reindeer.
Christmas markets light up Ireland's cities and towns
10
What would the Christmas season be without a Christmas market? Ireland has them in abundance, starting in early December and running up until the big day itself. Some of the biggest and brightest include Glow, Cork's beloved Christmas celebration; the Continental Christmas Market that transforms the grounds of Belfast's City Hall; the Winterval festival in Waterford City; Eyre Square's Christmas market in Galway City; and the Christmas Winterland Christmas market in Derry-Londonderry.
There's a bounty of delicious Christmas treats to be savored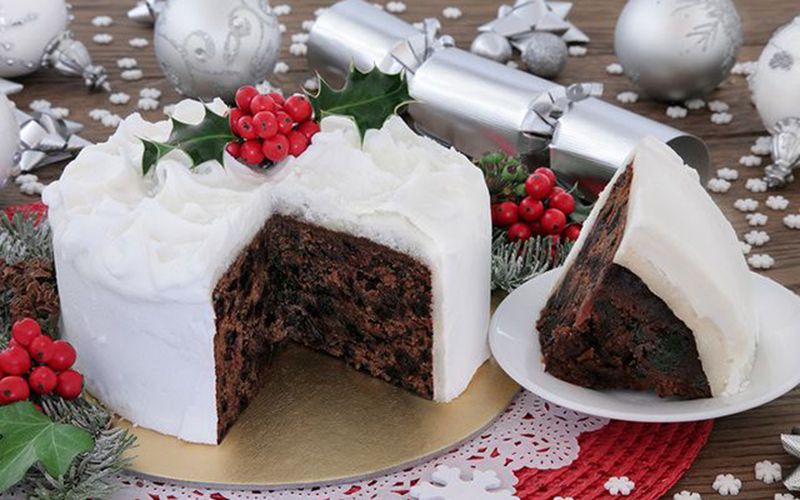 10
Christmas is one of the times of year when Ireland's culinary traditions are the strongest, so prepare to indulge! Be sure to try a slice of traditional Irish Christmas cake, an actually delicious fruitcake confection with almond paste and icing - Chef Kevin Dundon behind the Dunbrody House in Wexford is especially famous for his rendition.
10
Treat yourself to a hot Irish whiskey at one of the Emerald Isle's best bars, like the Duke of York in Belfast, the Stag's Head in Dublin, or Dick Mack's in Dingle. Spiced beef is a traditional Christmas dish, and some of the best can be found at the English Market in Cork City. Sample some famous Irish smoked salmon at the Connemara Smokehouse in Galway. And don't forget to help yourself to a boozy slice of Irish Christmas pudding! Fallon & Byrne in Dublin makes a delicious one.
Christmas pantomimes take the stage
10
Pantomimes, or pantos for short, are a treasured Christmas tradition for the whole family, blending slapstick humor, song, dance, dramatic costumes, and audience participation. Panto troupes perform all throughout Ireland during the Christmas season. The famous theaters like the Lyric in Belfast, the Gaiety in Dublin, the Millennium Forum in Derry host their own, as do treasured local theaters and arts centers. Others tour throughout the island, including Ireland's Touring Pantomime, the only professional touring panto group.
Brave souls bare it all to take a dip!
10
Can you imagine a better way to spend Christmas morning than taking a swim in freezing water? This tradition, not for the faint of heart, is popular all throughout Ireland. Whether for fun or for charity, it isn't unusual to see people in swimsuits and Santa hats running or diving into the water for an invigorating dip. Forty Foot at Sandycove in Dublin is perhaps Ireland's most famous spot for a Christmas Day swim, with people lining up for their turn from morning until afternoon. Other top locations include Portstewart Strand in Co. Down, Bundoran in Co. Donegal, Rosses Point in Co. Sligo, and Galway Bay.
Friends old and new meet for a few pints
10
In Ireland, the day after Christmas, known as St. Stephen's Day (Stephen's Day for short) is also a public holiday and is therefore designated as a day for catching up with friends after the family time of Christmas Eve and Christmas. It's one of the biggest pub nights of the year in Ireland, and the perfect time to cozy up with a pint of Irish craft beer, a hot whiskey, or an Irish coffee. Pretty much any local pub, no matter where you are in Ireland, will be full of locals on Stephen's Day, but some recommendations include Trinity Bar and Hole in the Wall in Dublin (the latter spends weeks gradually transforming into a Christmas wonderland), Tigh Coli's in Galway, the Crown Liquor Saloon in Belfast, and Murphy's or Buckley's in Killarney.
Have an unforgettable New Year experience
10
Whether you're in the city center or the middle of the countryside, the island of Ireland pulls out all the stops to ring in the New Year. On Achill Island off the coast of Co. Mayo, people gather on Minaun Hill to watch the last sunset of the year. The seaside town of Portmagee in Co. Kerry has a special New Year's tradition dating back to 1727 in which an elder local and a young local act out the passing of the old year and the beginning of the new.
Limerick City is a popular New Year destination, with pubs packed to the rafters and a fireworks display at midnight. If glamour is the name of your game, Belfast has a wide range of New Year's Eve balls and galas, including events at Titanic Belfast, Crumlin Gaol, the Europa Hotel, and the Metropolitan Arts Center (MAC). Ireland's largest New Year festival takes place in Dublin, where the 3Countdown concert fills the city with music and the Liffey Lights Midnight Moment illuminates the night sky.
Check out more ideas for Christmas and New Years in Ireland on Ireland.com
Proudly produced in partnership with Tourism Ireland.