The train station in Ballyglunin, in County Galway, which famously appears in one of the opening scenes in The Quiet Man is to re-open as a major tourist attraction
The Ballyglunin train station, in County Galway, located between Athenry and Tuam, closed in 1976.
Actor Liam Neeson has helped in a major way with the funding, stating that every director he ever worked with has paid homage to the movie. The 1952 film starred John Wayne and Maureen O'Hara and was once described by O'Hara as "truly a part of Ireland's great cinematic history."
In 2004, crowdfunding began to re-open the station.
"The station is now showing its age, and requires urgent repair," Liam Neeson said at the time.
"We must save this iconic building, otherwise it will be lost."
Read more: Where was the movie "The Quiet Man" filmed?
A further $120,000 in Irish government tourism funds has helped greatly with the restoration.
The station will open briefly on the May Day holiday and already there is interest from theatre and film companies.
Mark Gibson, a trustee, stated, "It's one of those little gems. You couldn't live with yourself if it was allowed to be boarded up.
"I would like to think that we could secure it for another 100 years."
There are also attempts to reopen the railway but many locals want a greenway instead.
A petition for a 30-mile Quiet Man Greenway has received more than 23,000 signatures.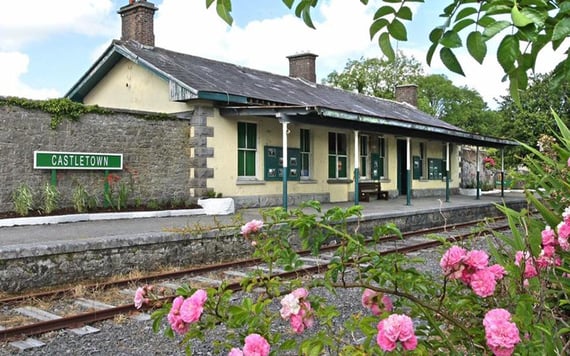 3
Paddy Mathews, head of Ireland's Hidden Heartlands brand at Fáilte Ireland, told The London Times that he was "thrilled that Ballyglunin station was reopening, adding another visitor experience to the range of things to do in Ireland.
"[We] would be delighted to work with [people] to ensure that Ballyglunin railway station is promoted as part of the region," he said.
3
Would you like to visit the railway station? Let us know in the comments section, below. 
Read more: Liam Neeson tries to save "The Quiet Man" railway station
* Originally published in March 2019.