The first of its kind, Ireland's new surf center in Strandhill will provide a unique visitor experience and see the County Sligo town emerge as a world-class surfing destination.
The new National Surf Centre received an investment of almost €3 million ($3.2m) and aims to attract over 40,000 visitors per year by 2028, rising to over 50,000 visitors annually by 2033. Surf is already engrained in the culture of Strandhill, in County Sligo, and the introduction of this new facility will only see its popularity with surfers and visitors grow.
The National Surf Centre was developed by Fáilte Ireland, the Department of Rural and Community Development and Sligo County Council and is expected to drive over €3.4 million in visitor spend for the Sligo region annually.
The National Surf Centre, Strandhill will serve as a key visitor experience on the Wild Atlantic Way with state-of-the-art surfing facilities and breathtaking views of the ocean and surrounding landscape. Home to three surf schools and the County Sligo Surf Club, it will offer a vast and inclusive program of services to suit every surfer, from novice to experienced. The center will solidify Sligo's reputation as a must-visit outdoor adventure destination and provide a premium experience that will extend the surfing and outdoor activity season for visitors to Strandhill and the local surfing community.
Speaking at the official opening of the National Surf Centre, Strandhill today, Minister for Tourism, Culture, Arts, Gaeltacht, Sport and Media Catherine Martin TD, said "The National Surf Centre will open Strandhill and the surrounding areas to a significant number of new visitors, who want to experience the exceptional surfing culture that this area is known for."
She added, "The National Surf Centre, Strandhill creates a fantastic reason for visitors from at home and abroad to come to Sligo, participate in outdoor activities and spend longer in the region."
Minister for Rural and Community Development Heather Humphreys TD said "The project that we are officially opening today is also further evidence of the truly positive difference that our five-year rural development policy, 'Our Rural Future', is having in our communities. This fantastic Surf Centre will be a key new visitor experience in the region and solidify Sligo's reputation as a must-visit outdoor adventure destination along the Wild Atlantic Way."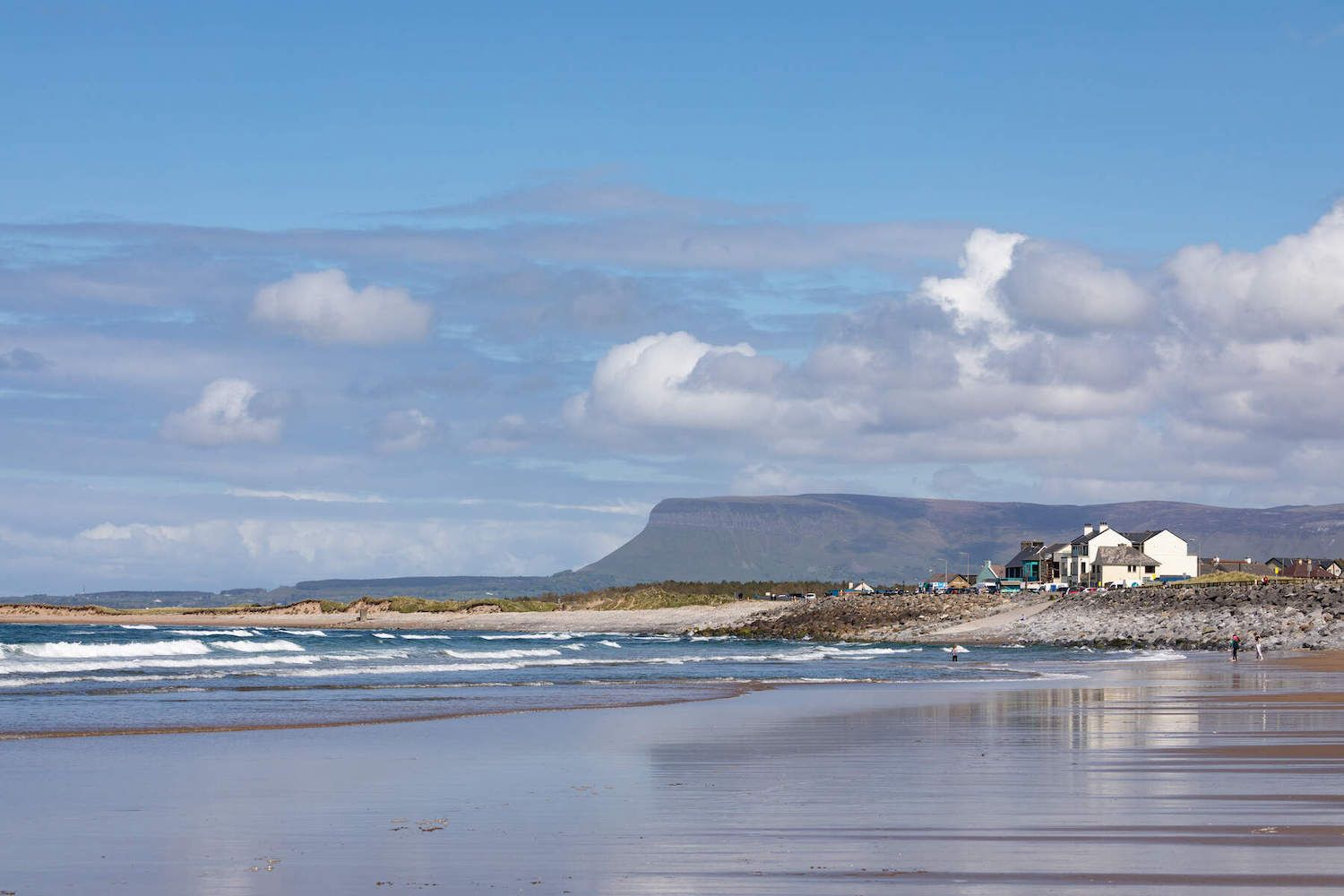 2
Orla Carroll, Director of Product Development at Fáilte Ireland added "The vision of this project is to reach a wide-ranging domestic and international audience, from beginners to advanced surfers, by providing a world-class visitor experience and focal point for tourism on the Wild Atlantic Way. The new center delivers on Fáilte Ireland's Opening the Outdoors strategic pillar, supporting our ambition to develop Ireland as an internationally recognized Outdoor Activity destination."
Overlooking the waterfront in Strandhill, Co. Sligo, the National Surf Centre, Strandhill is a purpose-built architectural building, featuring stunning artwork on the front exterior by Donegal artist and surfer, Barry Britton. The center provides high quality fully serviced changing, shower and locker facilities with extensive ground floor space to be used for surf class training and demonstrations. 
Check out this short video, by Outside magazine, of Strandhill, Silgo, which illustrates why it's the perfect spot for the National Surf Centre: