Planning a horror or gothic-themed wedding and looking for a unique spot to exchange vows?  Ireland has no end of centuries-old castles, cursed manor houses and haunted hotels.
For the adventurous bride and groom, Ireland - the ancestral home of Halloween - is the perfect location for an autumnal wedding. There's something out there for every thrill-seeking couple preparing to tie the knot.
To find the top 10 haunted wedding venues in Ireland ahead of the "spooky season," Spin Genie measured the popularity of each spot through a unique index score. The index score was created by looking at the  number of hashtags and views each location has racked up on Instagram, as well as Trip Advisor rankings. The lower the overall index score the higher the ranking. 
Dromoland Castle, located in County Clare, scored as the top choice for a horror-themed wedding.
Built in the 16th century, Dromoland Castle has been known as a site of paranormal activity for years. Situated on a 450-acre estate, the storied castle is surrounded by beautiful countryside and is renowned for its beautiful gardens.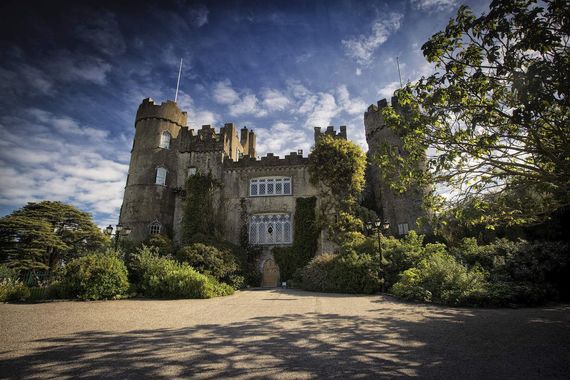 3
Following behind in joint second place was Malahide Castle in Dublin and Ross Castle in Kerry.
Malahide Castle, located 14 km north of central Dublin, was gifted to Richard Talbot by King Henry II. The sinister venue is a great contender for future married couples, as many residents and visitors have reported eerie happenings in the beautiful castle. 
Meanwhile, Ross Castle, placed in the heart of Killarney National Park, would no doubt be a wedding location to remember. This medieval gem has tales of bloody wars, and stories of a spirit named Sabina - who is said to wander around the grounds alongside her father the 'Black Baron' in search of her lost love.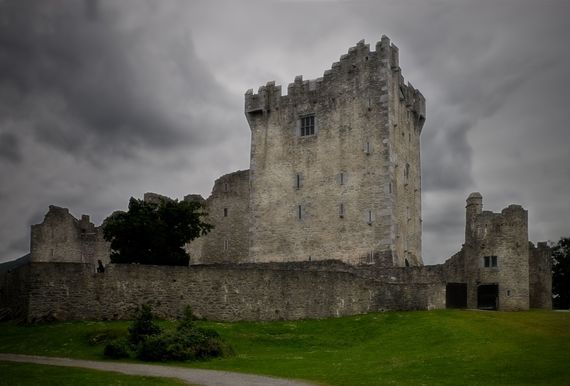 3
In third place was Sabra Castle in Cavan, followed by The Shelbourne Hotel in Dublin and Carrickfergus Castle.
Luttrellstown Castle ranked alongside Clontarf Castle in the sixth spot on the list.
Ballyseede Castle, in Kerry, also proved to be popular, with the stunning 16th-century building having much character. You may hear voices and footsteps from the castle's regular ghostly tenant, Hilda. 
Top 10 haunted wedding venues in Ireland:
1. Dromoland Castle, Clare
2. Malahide Castle, Dublin and Ross Castle, Kerry
3. Cabra Castle, Cavan
4. The Shelbourne Hotel, Dublin
5. Carrickfergus Castle, Carrickfergus
6. Luttrellstown Castle, Dublin, Clontarf Castle, Dublin, Kilkea Castle, Kildare and Ballyseede Castle, Kerry
7. Belleek Castle, Mayo, Castle Leslie Estate, County Monaghan and Kinnitty Castle, Offaly
8. Wilton Castle, Wexford
9. Blackwater Castle, County Cork
10. Renvyle House Hotel, Galway.