The Condé Nast Traveler 2018 Hot List is out, and Adare Manor in Co Limerick is officially one of the best hotels in the world.
Adare Manor in Co Limerick is included in Conde Nast Traveler's 2018 Hot List.
Read More: IrishCentral wants to bring you on vacation to Ireland this May
After an extensive 22-month refurbishment that added a whole new 42-bedroom wing and a ballroom, it seems the investment in Adare Manor was more worth it as it finds itself placed among the very best hotels in the world.
The Co. Limerick hotel, purchased by Irish businessman JP McManus and family for a reported $36 million (€30 million) in 2015, has been named among Condé Nast Traveler's 2018 Hot List, announcing it to the world as one of the top 102 hotels anywhere in the world that you can stay in.
"Adare is a delicious mix of old and new," Condé Nast says.
Read more: Mayo and the Cliffs of Moher tours
3
Read More: This Irish hotel in Co Limerick has just been named the best in the world
"While retaining an old-school, aristocratic vibe, Adare's fanciful gargoyles, genuinely warm staff, grand and intimate spaces, and super-comfortable rooms make it somewhere uniquely and unabashedly the Ireland of now."
Reopening in November 2017 after almost two years of refurbishment, Adare Manor has skyrocketed to world-class status, finding itself in the highly-anticipated traveler selection in just a few short months.
Read more: Kerry and the Wild Atlantic Way tours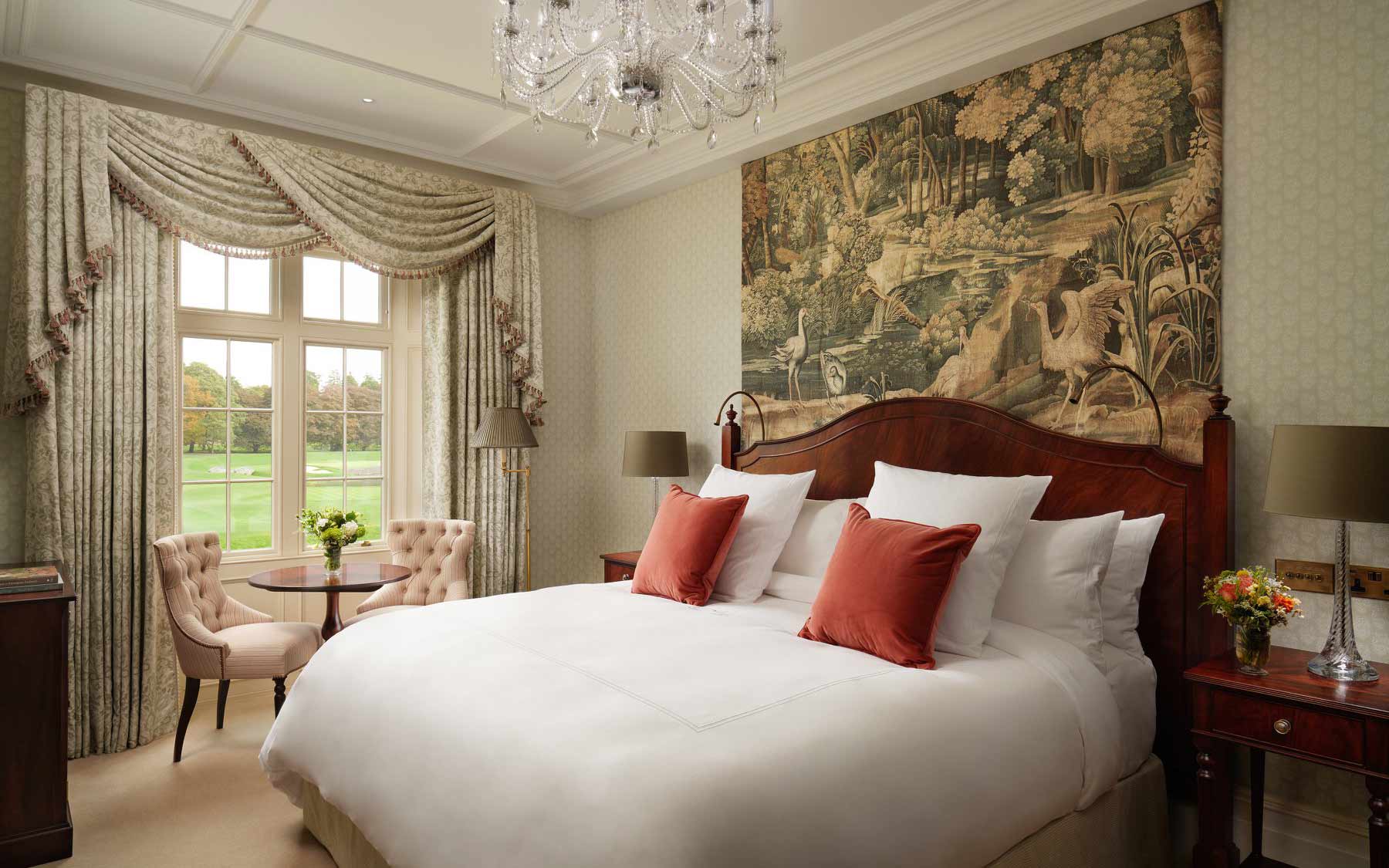 3
Read More: These are the best hotels in Ireland for 2019 according to TripAdvisor
"By celebrating the very best, we hope to help set a standard for those who follow so that when we return decades down the road, we will still recognize and be transformed by these places," says Condé Nast Traveler editor-in-chief, Pilar Guzmán.
* Originally published in 2018.
Traveling to Ireland in 2019: Are you hoping or planning to travel to Ireland this year? Join with other travelers, adventurers and lovers of Ireland in our dedicated travel group, where you can find top tips, great recommendations, and air out any of your concerns and questions.
Read more: Dublin and surrounding areas tours
What's your favorite hotel in Ireland? Let us know in the comments!