Think the Irish don't have enough imagination to give their food unusual names, think again! Take a gander (Irish slang for look) at these ten gems.
9
1. Champ: No not Muhammad Ali, a type of mashed potato that is whipped up with milk and butter.
9
2. Back Rashers: No not some tropical disease but the Irish name for bacon. Sizzling rashers on the pan, sweet Irish tea and soda bread – ah, the perfect breakfast.
Which traditional #Irish dish is known as drisheen? #WOTD http://t.co/EBrInUo1n1 pic.twitter.com/ifsawrtguX

— Collins Dictionary (@CollinsDict) July 15, 2014
3. Drisheen: No, not some obscure Irish town but beautiful black pudding made from cows or pigs blood – a rare delicacy.
Great food as always @miyazakicork 👍

The best #crubeens I've ever tasted! Still licking my fingers😀😋#Cork pic.twitter.com/1Oydlklxlj

— Silenus (@Bia_agus_deoch) June 3, 2017
4. Crubeens: No, not some swear word, but wonderful pigs feet or trotters. Perfect in a sandwich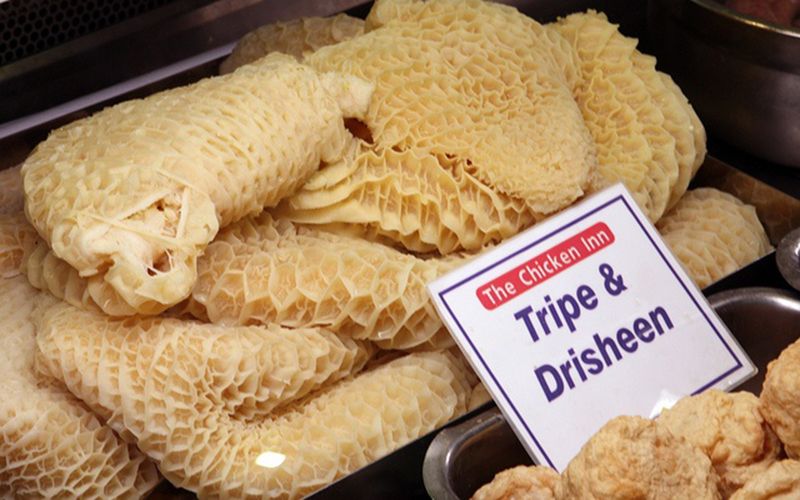 9
5. Tripe: No, not some nonsense someone is talking to you but edible offal from the stomachs of some animals—er, think I'll pass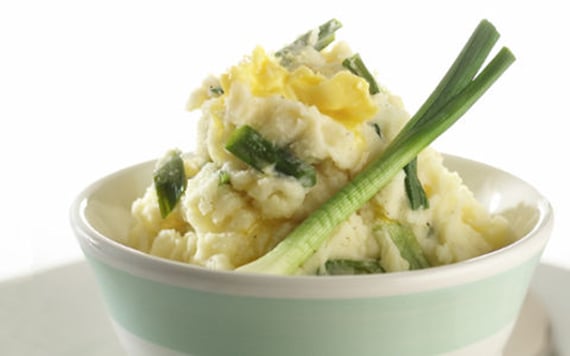 9
6. Colcannon: Not your distant American relative but a form of mashed potato mixed with cabbage,  not unlike champ.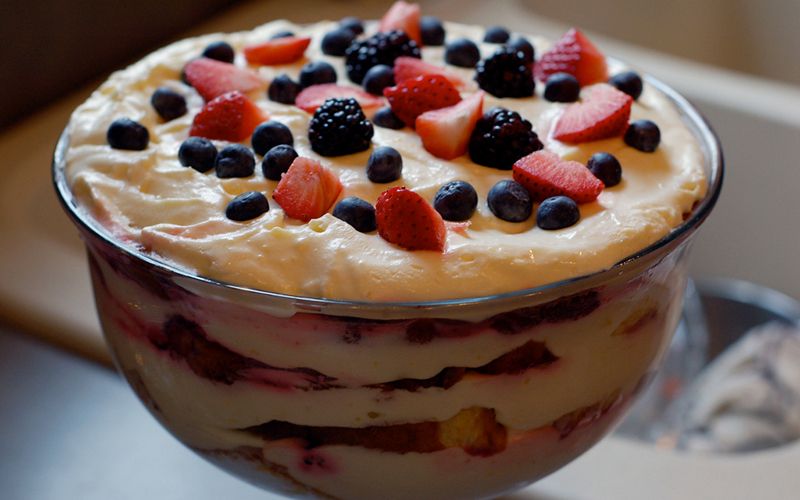 9
7. Irish trifle: Not some insignificant thing, but actually a beautiful desert made with fresh cream, jello and custard
9
8. Boxty: No, not someone who wants to box you but yet another variation on the humble potato—which proves that the Irish still love the spud
9
9. Dublin Coddle: Not what you do with the missus, but a dish made of sausage and bacon – delicious
9
10. Fish fingers: No, not fish that can count, but fish in finger shape cooked in deep batter – delicious.
*Originally published in March 2014.