This 4th of July you can plant a tree in Ireland dedicated to your Irish ancestors that made the journey from their homeland to a new life in America. 
On Independence Day,  family and friends across the US will celebrate with parties, parades, and fireworks. For those with Irish heritage, it can be nice to take a moment and reflect on your ancestors and what it must have been like for them to experience their first 4th of July in their new home.
With the Irish Heritage Tree program, you can plant a native tree in Ireland and dedicate it in memory of your Irish ancestors that traveled across the Atlantic by plane or by boat to America. Many worked hard to create a better life for themselves and their family, and in turn, created a future for you and your family.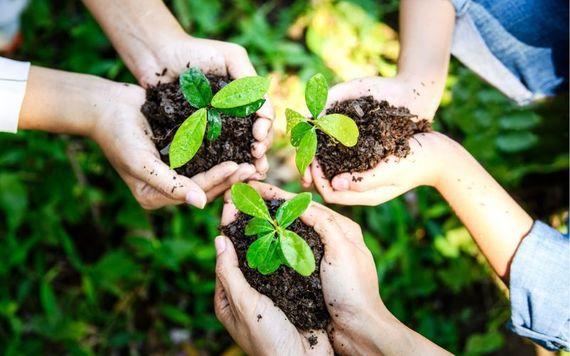 2
Your Irish Heritage Tree will be planted in rural farmland situated near Drimoleague in the heart of West Cork, which is surrounded by landscapes of immense natural beauty, and the surrounding countryside is dotted with ancient ringforts. We plant exclusively native Irish trees which include oak, alder, birch, and Scots pine. 
You will receive a digital certificate including your very special dedication honoring your Irish ancestors. This certificate can be printed out and framed, making it a beautiful and lasting reminder of your love and appreciation.
Irish Heritage Tree works in collaboration with the Tree Council of Ireland and we're proud to say that in 2022 at our original forest, in County Tipperary we planted 3,500 native trees.
Planting an Irish Heritage Tree this Independence Day, including a certificate of dedication, costs only $69.99 with an additional option to receive your certificate framed for an extra $29.99. Plus free shipping to the USA! Click here for more information.