William Greer was the driver of President John F. Kennedy's limousine on the fateful day of November 22, 1963, when Kennedy was assassinated in Dallas, Texas.
Greer was a career Secret Service agent who had been part of Kennedy's protective detail for several years.
Born on a farm in Stewartstown, Co Tyrone, Northern Ireland in 1909, Greer immigrated to the United States in 1929.
During World War II, Greer enlisted in the US Navy and was assigned to the presidential yacht in May 1944. That same year, he joined the Secret Service and was later assigned to the White House detail in 1955.
Greer quickly rose through the ranks, and by the time Kennedy became president in 1961, Greer was one of the most experienced agents on the detail.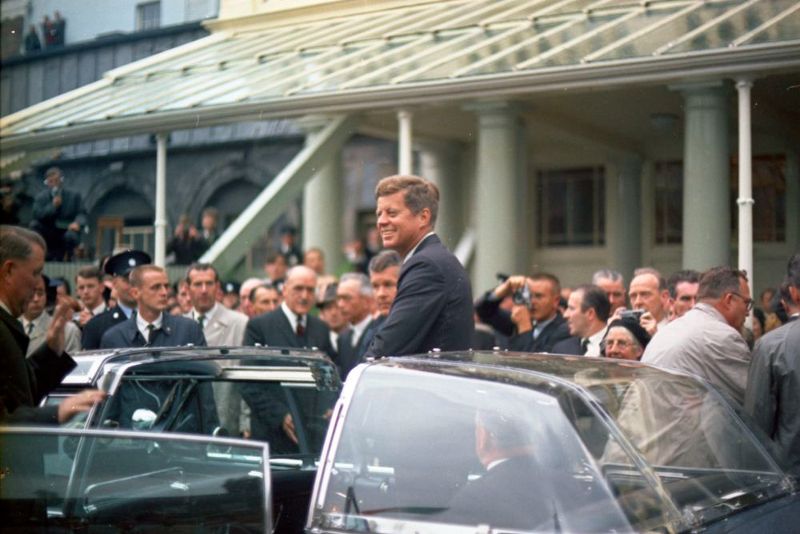 2
On November 22, 1963, Greer was driving the President's limousine when Kennedy was shot. According to witnesses, Greer slowed the car down after the first shots were fired, but then accelerated away from the scene.
Some conspiracy theories have suggested that Greer may have been involved in the assassination, or that he could have done more to protect the President. However, there is no evidence to support these claims, and most experts believe that Greer acted appropriately and in accordance with Secret Service protocol.
Greer told the Warren Commission: "Well, when we were going down Elm Street, I heard a noise that I thought was a backfire of one of the motorcycle policemen. And I didn't it did not affect me like anything else. I just thought that it is what it was. We had had so many motorcycles around us. So I heard this noise. And I thought that is what it was.
"And then I heard it again. And I glanced over my shoulder. And I saw Governor Connally like he was starting to fall. Then I realized there was something wrong.
"I tramped on the accelerator, and at the same time Mr. Kellerman said to me, 'Get out of here fast.' And I cannot remember even the other shots or noises that was. I cannot quite remember any more.
"I did not see anything happen behind me any more, because I was occupied with getting away."
After Kennedy's assassination, Greer was deeply affected by the tragic events of that day. He retired from the Secret Service in 1965 and lived the rest of his life in relative obscurity. He died in 1985, at the age of 75.
Despite the controversy surrounding his actions on November 22, 1963, Greer is remembered as a dedicated and professional Secret Service agent who served his country with honor and distinction. He had a long career protecting the President and was one of the most experienced agents on the Presidential protection detail.