It may well be one of the most unique tapes of all time, JFK cursing and swearing over an Air Force use of taxpayers' money scandal in 1963.
We may never know what Donald Trump said to Health and Human Services Secretary Tom Price when he gave him no option but to resign after his luxury joyrides around the planet paid by taxpayers became known.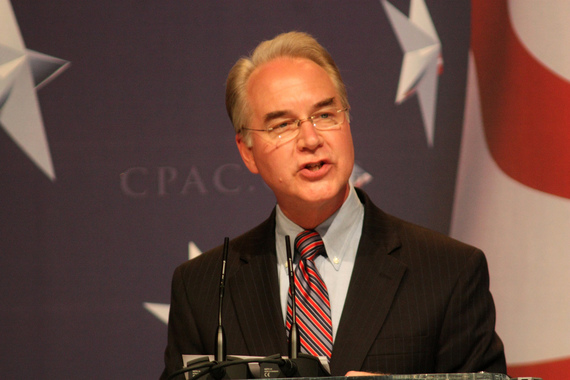 2
However, we can say with confidence it was hardly as bad a tongue lashing as JFK gave an Air Force general back in 1963 when a scandal erupted in The Washington Post.
It appears some Air Force person gave access to the newspaper to Jackie Kennedy's military hospital suite for when she had her baby and boasted they had spent $5,000 of taxpayer's money on it, $40,000 in today's money.
Read More: John F Kennedy had to ask matriarch Rose to stop contacting powerful world leaders
In addition, he showed off the expensive furniture and bed and an Air Force officer posing proudly beside the bed.
Kennedy was infuriated, saying the officer pictured might be posted to Alaska as well as his commanding officer. He also suggested a billion dollars might be cut from the Air Force budget. He called the Air Force officer "silly b....rd" among other choice names. Cue the warning for bad language folks if you watch this video.
Tom Price was lucky in comparison.