In a few weeks' time, Spanish soccer giants Barcelona will embark on a summer tour of the USA, playing in front of hundreds of thousands of spectators as they take part in money-spinning games around the country. Almost 90 years ago, with an Irish man at the helm, Barcelona embarked on a far more important tour of the US during the Spanish Civil War that ultimately secured their long-term future. 
The story of Patrick "Don Patricio" O'Connell is a fascinating one.
Born in Drumcondra at the end of the 19th century, O'Connell grew up playing soccer on the streets of Dublin and played competitively for a number of junior clubs in the city. 
In 1905, he joined Belfast Celtic at the age of 18, making his move into the professional game. 
The Belfast club, which competed in the All Ireland League, served as a springboard for O'Connell, who soon moved to England to play for Sheffield Wednesday. 
After a short stint at Hull City, O'Connell moved to Manchester United, becoming the first Irish player to play for the famous club. He would also go on to captain the club. 
United, however, were not the global force that they are today. In O'Connell's first season, the club teetered on the brink of relegation, finishing third from bottom and only avoiding the ignominy of relegation in incredibly dubious circumstances. 
In April 1915, with Europe embroiled in the First World War, United defeated Liverpool 2-0 to secure their top-division status. However, it soon emerged that a small group of players from both teams, believing that the league would soon be stopped due to the Great War, feared unemployment and fixed the result. 
A number of players from both sides were handed lifetime bans for their part in the fix, but O'Connell was not one of them. 
However, with the score already at 2-0, O'Connell stepped up to take a penalty and hammered it well wide of the target, according to reports from 1915. 
"O'Connell famously missed a penalty by quite a wide margin in that match. So much so that it drew suspicion," says Nathan Mannion of EPIC: The Irish Emigration Museum, which has studied O'Connell's story in great detail.
"However, when the match was later investigated, several players were suspended, but he wasn't one of them. Whether or not he was innocent or just get on the right side of that adjudication, we don't know." 
O'Connell, who went on to captain Ireland, eventually left United in 1919 and went on to have unremarkable spells at clubs in England and Scotland before hanging up his boots in 1922 and going into management. 
His managerial career began in Ashington, a small coal mining town in the north of England, but it soon took a fascinating twist when O'Connell took up a job as manager of Racing Santander in Spain. 
Just how an Irish man who had spent the majority of his career in England and Scotland came to manage a Spanish club in the early 1920s is one of the great mysteries of O'Connell's story, Mannion says. 
Some historians believe that O'Connell may have been having an affair and fled Britain after a confrontation with an angry father. 
"To give a bit of the family context, when he left in 1922, he did so without any word to his family. He left his wife and children behind. They didn't even know he'd moved to Spain until money came back a few months later to support them."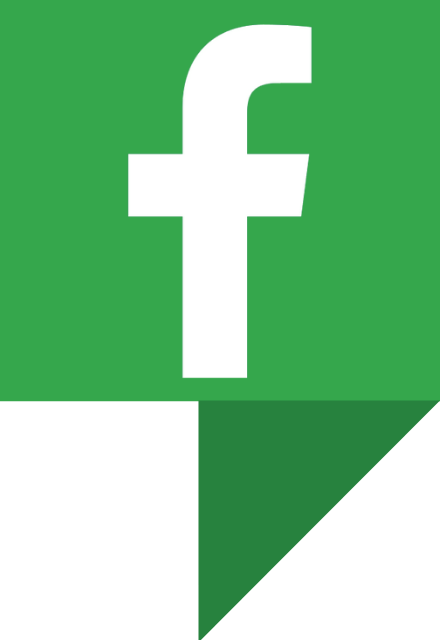 IrishCentral History
Love Irish history? Share your favorite stories with other history buffs in the IrishCentral History Facebook group.
Whatever the reason for his move to Spain, O'Connell quickly established himself as an excellent manager, guiding Racing Santander to five regional titles during his seven years in charge. 
He spent two years at Real Oviedo before joining Real Betis, where he truly cemented his legendary status. 
Taking charge in 1931, O'Connell guided Betis to promotion from the second division in 1932 before guiding them to their first-ever first division title in 1935. To this day, it represents the only time that Betis have won La Liga - Spain's premier soccer division. A bust celebrating O'Connell's historic league title win was installed at Betis' Estadio Benito Villamarín in 2017. 
Earning a reputation as "the General," O'Connell played a fast brand of attacking football that relied on quick transitions from defense to attack and quickly captured the attention of Barcelona, earning him a move to the Catalan giants in 1936. 
In his first season at Barcelona, the Irish man guided the club to the Campionat de Catalunya and the final of the Copa de España, where they lost out to arch-rivals Real Madrid. 
However, La Liga was suspended the following season due to the outbreak of the Spanish Civil War, which placed Barcelona in serious peril. 
A football club situated in the main city opposing Franco's fascists, Barcelona quickly came to represent the Republican movement in Spain but was in danger of financial ruin. 
In 1937, with O'Connell at the helm, Barcelona traveled to the United States and Mexico for a money-spinning tour that would ultimately save the club. 
"It's difficult to get a full sense of it now, but the country was gripped by Civil War," Mannion said.
"O'Connell and Barcelona would have been on the Republican side of the divide. Ultimately they lost out and Franco was no friend to Barcelona. The club had significant debts before they left, so they toured the US and Mexico and played some exhibition matches there. They managed to raise about $12,900, a significant amount that covered their debts. They kept the money in a French bank account o prevent it from being seized by the Francoist government.
"The vast majority of the players opted not to return to Spain." 
Of the 16 players who embarked on the tour, only four chose to return, with most choosing exile out of concern for their safety. 
O'Connell, however, returned with his players and was instrumental in bringing the money back to Europe. 
"For him, not returning would have meant an end to his career in Spain and an end to his career as manager of Barcelona, something he fought very hard to achieve," Mannion said. 
Despite losing the majority of his players after the tour of the US, O'Connell guided Barcelona to the regional Catalonian league title, which had filled the void left by La Liga during the Spanish Civil War. 
Despite managing Barcelona - a club symbolic in its opposition to the Franco regime - O'Connell never suffered retribution from the Spanish authorities, who were known for their brutality in the immediate aftermath of the Civil War. O'Connell's escape from any kind of punishment has mystified Spanish football historians. 
He later returned for a second stint at Betis before tarnishing his Betis legacy somewhat by managing their fierce local rivals Sevilla. 
He could never repeat his heroics with Betis, however, and could only guide Sevilla to a second-place finish in La Liga. 
He ended his managerial career in 1949 as manager of Racing Santander before returning to London. 
Despite the considerable achievements that he made throughout his career, O'Connell died destitute in London in 1959 and was buried in a grave without a proper marker. 
He also quickly faded from public memory, especially in Ireland and the UK, where his notable achievements were largely forgotten until very recently. 
Mannion posited a number of theories as to why history has ignored O'Connell's considerable contributions and achievements. 
Although revered at Real Betis, his success in Spain did not make headline news in Ireland simply because Spanish soccer would not have been high on the news agenda in 1930s Ireland. 
His notable achievements at Manchester United, moreover, took place at a time when United were at a low ebb and the Irish population was completely distracted by the First World War and the early days of the Irish War of Independence. 
Mannion also believes that the manner in which O'Connell departed Britain for Spain affected his legacy. 
"He did kind of go to Spain in disgrace by leaving his family behind. He married a woman of the same name as his wife - Ellen - and set himself up for a new life. Trouble seemed to follow him." 
Even at Barcelona, his achievements are largely overlooked, something Mannion puts down to the sheer size of the club. 
"He's probably better remembered at Betis. It's the equivalent of a county winning an All Ireland once in its history. You'd never forget the guy who got you there. Barcelona have had much more success and it's been a little overshadowed." 
Nevertheless, Mannion hopes that Barcelona will devote a small space in its club museum to O'Connell's story.
[CLUB] The figure of Patrick O'Connell honoured at FC Barcelona v Betis https://t.co/NGs8PuDM2c pic.twitter.com/7Dk3c2FqJo

— FC Barcelona (@FCBarcelona) December 30, 2015
O'Connell's story came to light with the release of the 2018 documentary "Don Patricio," which explores the Irish man's fascinating story. 
The documentary follows Irish soccer fans Alan McLean, Fergus Dowd, and Simon Needham, who set up the Patrick O'Connell Fund to help fund his bust at Real Betis. A separate campaign secured funds to erect a headstone in O'Connell's honor. 
"The more I hear the story, the more ashamed I am that I didn't know," former Manchester United and Northern Irish footballer Jimmy Nichol told the documentary.