Before she was Lady Wilde (1821 - 1896), she was Jane Francesca Agnes Elgee, also known early in her career by the pen name, "Speranza."
Inspiration as a writer came to her after witnessing the funeral and reading the works of poet and stalwart nationalist Thomas Davis.
Irelanders of that time, as well as those who immigrated to America, remembered Speranza as the fiery writer of verse that helped set ablaze the Young Irelander movement for national independence of the 1840s.
Writing chiefly for The Nation newspaper, her youthful energy and devotion to a free Ireland pushed forth another wave of dissent and a banner around which many Irish rebels bravely rallied in the middle years of the 19th century. She wrote with passion and pathos in her effort to challenge the loathsome treatment of tenant farmers, the over-exportation of foods, the hunger, and the misery that caused so many to flee Ireland for other lands.
Jane Elgee's writing once brought her face-to-face with the British government in a court case that put her publisher in legal jeopardy and herself facing the stark consequences of sedition. Her most famous essay, titled Jacta Alea Est or The Die Is Cast, was the cause for government alarm and resulted in the indictment of publisher Charles Duffy.
She stood before the court and took responsibility for the essay, but in its brash appeal for action by her countrymen, she also stood before Britain and spoke of the inevitability of Irish independence. The die is cast was her prophetic message.
Jane Francesca Agnes Elgee married William Robert Wills Wilde in 1852. He was Queen Victoria's oculist and was later knighted for his work on the Irish census. In addition, Sir William catalogued Irish antiquities and gathered legends and superstitions that have been repeated from generation to generation. They both loved Irish history and the two of them, sharing a deep interest in stories of the past, continued to record them whenever and wherever they could.
Lady Wilde was best known for conducting salons popular among accomplished and aspiring writers of the day. She received guests consistently on Saturday evenings in Dublin, then later in London, except for periods of grief when losing her beloved child Isola, at age 10, and her husband William at age 61.
Most people attending the Saturday salons had achieved some degree of celebrity in their field. Her list of participants included names such as Irish poet W. B. Yeats, American author and humorist Oliver Wendell Holmes, slavery abolitionist Henry Ward Beecher, Comtesse de Brémont, Catherine Hamilton, and Bernard Shaw.
But neither status nor accomplishment was required to attend. She often distributed invitations widely and indiscriminately to gather in the "creative waifs" that were just passing through or simply not yet known.
Biographers note that participants were warmly welcomed and never bored. The conversations were witty, enlightening, and, at times, mildly shocking. Such opinions were consistently expressed.
However, opinions varied on Lady Wilde's fashion sense, especially in London. Like most of us, society's views on dress may have mattered to Lady Wilde at some level but it seems, by their descriptions, she would never let fashion constrain her sense of creativity or, perhaps, her playful mockery.
Although recollections indicate they were impressed by her welcoming atmosphere and eccentric dress, what was vastly more impressive about Lady Wilde's salons is how she used these occasions to educate and enlighten her guests. Her talent for persuasion through insightful and witty conversation built upon the emotional and spiritual influence of her poetry. No doubt, all these gatherings with influential people in the Wilde home helped to shape values and move her beloved country closer to the goal of self-determination.
When the famous and respectable came to Lady Wilde's home, she received them with pride; though she was fond of saying, "Respectable! Never use that word here …We are above respectability!"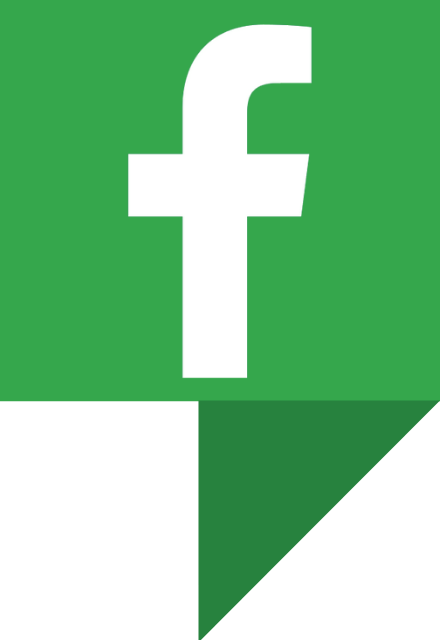 IrishCentral History
Love Irish history? Share your favorite stories with other history buffs in the IrishCentral History Facebook group.
Lady Wilde's influence in gaining equal rights for women is also without question. She wrote and spoke extensively about the education of women and its value to society. She advocated for the recognition of women of merit. And, although she wasn't known to be involved directly with Trinity College, she hosted professors at her home and potentially influenced the dialog that led to their first graduating class of women soon after her passing.
She wrote with vehement support for the Married Women's Property Act, which she called "an important and remarkable epoch in the history of women" as women would no longer be "a bond slave, disenfranchised of all rights over her fortune."
Lady Wilde did not go out on the hustings, yet she had a significant influence on the issues of her day through the written word and conversation with reasonable people. It was her way – a more personal way.
According to biographer Joy Melville, Comtesse de Brémont was a friend who visited with Lady Wilde regularly as she grew older. The Comtesse stated, "Never before, nor since, have I met a woman who was so absolutely sure of herself and of what she was. I felt an absorbing respect for her courage in being herself … like the grand dame that she was by right of intellect …"
Lady Wilde wanted nothing more than to have a clear and compelling voice in matters related to the well-being of everyday Irelanders. As she grew older, her depth of appreciation for Ireland's ancient traditions and oral history turned her attention away from her salons and back to writing. Knowing her time in life was growing short, she gave up her salons to play what she considered a more important and lasting role.
Perhaps the legacy of Lady Wilde that will endure for the ages is the erudite work of preservation and national service titled, Ancient Legends, Mystic Charms & Superstitions of Ireland. Her love for Ireland and the preservation of its cultural past is best expressed in her preface of this wonderful book:
"These studies of the Irish past are simply the expression of my love for the beautiful island that gave me my first inspiration, my quickest intellectual impulses, and the strongest and best sympathies with genius and country possible to a woman's nature."
Lady Wilde's contemporaries considered her one of Ireland's premier writers of verse. Yet, like many women writers of her time, she remained without the honors and public acclaim normally bestowed on men. Her contributions may have been overshadowed in history as well by the remarkable works of her son, Oscar. An exception may be said for 1891 when she received word from a colleague writing for a Dublin magazine that 78 percent cast their votes for Lady Wilde in the magazine's competition to name the "greatest living Irishwoman."
Lady Wilde died on the 3rd of February 1896. Her funeral and burial were held two days later at Kensal Green Cemetery in London. The funeral was small at her request, but one cannot imagine she would have wished it so small or for the circumstance that made it thus. There was only one hearse and two mourners, her son Willie and his wife Lily. Although Willie made the funeral arrangements, he was unable to afford them so her other son Oscar covered the cost while in prison through a trust set up by his friend. No headstone or other lasting sepulture was purchased. Nothing marked the place of her interment until the Oscar Wilde Society found and marked her grave with a Celtic cross in 1999. Her place of final rest was a lonely one for over 100 years.
Lady Jane Francesca Wilde dreamed of an Ireland whole and free. She suffered calamities that only a woman, mother, and wife could fully understand. Ireland can only be glad that she recovered from her losses and continued to grace it with her conversations and gentle eccentricities, for through her bold words and unconventional style, men and women of influence saw important issues such as freedom, justice, and equality in a new light.
On Ireland's long journey to becoming one free nation, her writing was the ogham stone affixed during the 19th century to tell her fellow travelers that the destination is near.
L. McLaughlin Contributor, www.lmclaughlinwriter.com
This article was submitted to the IrishCentral contributors network by a member of the global Irish community. To become an IrishCentral contributor click here.