The National Famine Museum, Strokestown Park, and Irish Heritage Trust have launched the Great Famine Voices 2023 season with a new film, The Famine Irish in New Brunswick.
It tells the little-known story of the 16,000 emigrants who fled from Famine-stricken Ireland in 1847 to the British North American colony (now Canadian province) of New Brunswick. Two thousand of them perished at quarantine stations such as Partridge Island (Saint John), Middle Island (Miramichi), and Hospital Island (Saint Andrews). 
The film pays tribute to them and the self-sacrifice of their caregivers, such as Dr. James Patrick Collins who lost his life on Partridge Island, and Dr. John Vondy who died caring for Irish emigrants on Middle Island. It offers a rare glimpse of the Partridge Island burial ground and memorial where 600 Irish migrants lie buried on a site that has long been closed to the public.
 "This is not a well-known story, though it deserves to be," said Dr. Eamonn McKee, Ambassador of Ireland to Canada. "It is one of compassion that was extended to the Irish who often were suffering from typhus, and sometimes it cost the lives of those Canadians who cared for them. We owe them a debt of gratitude."
"This story is brought to us by the local Irish of New Brunswick," he added. "Over the generations down to today, they have preserved that memory by tending to the mass graves, building memorials, and passing on this story that still has the power to shock and move us."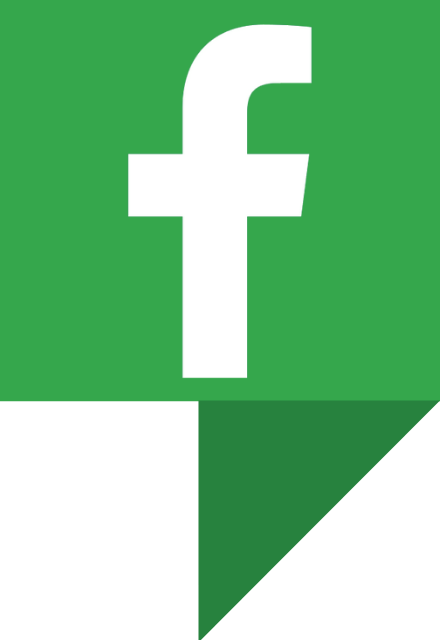 IrishCentral History
Love Irish history? Share your favorite stories with other history buffs in the IrishCentral History Facebook group.
One of the most poignant stories is that of seven-year-old Dennis Boyle who lost his mother and two younger siblings on the Eliza Liddell before it arrived in the small town of Shippagan, New Brunswick in August 1847. His father John carried him on his shoulders over 200 miles from there to Saint John. His descendant and namesake Dennis Boyle finds inspiration in the resilience of his ancestors. 
"The lesson was 'we know what it is like to be without. Don't let anyone else be without, if you can help it," he said. Boyle added: "I am proud to think that these people gave back, my people gave back and understood the lessons of the Famine. They left a legacy of looking after people who couldn't look after themselves."
The Great Famine Voices 2023 season also brings together Irish emigrants, their descendants, and members of their communities in the London Irish Centre in England, the New Americans Museum in San Diego, and at Irish historic sites in San Francisco to share family memories and stories about starting new lives abroad. The National Famine Museum's collaboration with the African American Irish Diaspora Network and Professor Christine Kinealy continues with the release of the film Ira Aldridge: African Tragedian in Ireland on May 14. 
Aldridge was unique as an African-American actor and abolitionist who performed and toured in Ireland at the height of the Great Hunger in 1847-1848. His powerful and moving dramatic performances raised awareness of enslavement and persecution for many years, though he remains little known in the country of his birth.
Great Famine Voices will honor Ireland's National Famine Commemoration Day (May 21) with a film about In the Midst of Plenty, a new folk musical about the Irish Famine migration from the Strokestown Park estate in 1847. It tells the story of desperate tenants who struggle to protect their families from starvation, eviction, and emigration while grappling with heartbreaking choices to survive. Roscommon-based Enchanted Croí Theatre will be touring the production across Ireland in May, June, and July 2023.
The Great Famine Voices 2023 season concludes with the Famine Summer School which will explore the theme of "Irish Famine Journeys and Trails" in the newly reopened National Famine Museum from June 22-June 25.  
The new National Famine Museum began welcoming visitors again following a $5.6 million investment from Fáilte Ireland and Westward Holdings. It features a world-class multimedia exhibition designed to tell the story of the Famine through the personal tragedies of the tenants on the Strokestown estate and of their landlords, the once-prosperous Pakenham Mahon family. 
The redevelopment work includes the creation of a new visitor center and a bright new destination café showcasing local produce. Strokestown Park's vaulted stone stables have also been converted into a boutique new space to host cultural events and ceremonies such as the Famine Summer School.  
Speaking at the launch, Minister Catherine Martin said: "It is my pleasure to officially open the new National Famine Museum here at Strokestown Park. This significant new museum and visitor experience re-tells the story of the Famine in a captivating way and is expected to attract 115,000 visitors annually by its tenth year of operation, driving tourism in Ireland's Hidden Heartlands. The National Famine Museum is an important addition to the visitor experience both locally and nationally and will serve to engage and educate visitors from at home and abroad and preserve the stories of The Great Irish Famine."
The Great Famine Voices project serves to connect the National Famine Museum with visitors and Irish communities at home and abroad by collecting and preserving stories from the Irish Diaspora. It is funded by the Government of Ireland Emigrant Support Programme.
All Great Famine Voices 2023 films can be viewed after their release here.