Completion of the First Transcontinental Railroad and its Irish workers and labor is celebrated on the 150th anniversary of the "Golden Spike."
The estimated 10,000 Irish immigrants who worked on the completion of the First Transcontinental Railroad were honored on May 10, its 150th anniversary.
In a large event in Utah, the "Golden Spike," the moment when the railroad was completed, will be commemorated, as will the thousands of immigrants who worked to connect the east and west coast of the United States.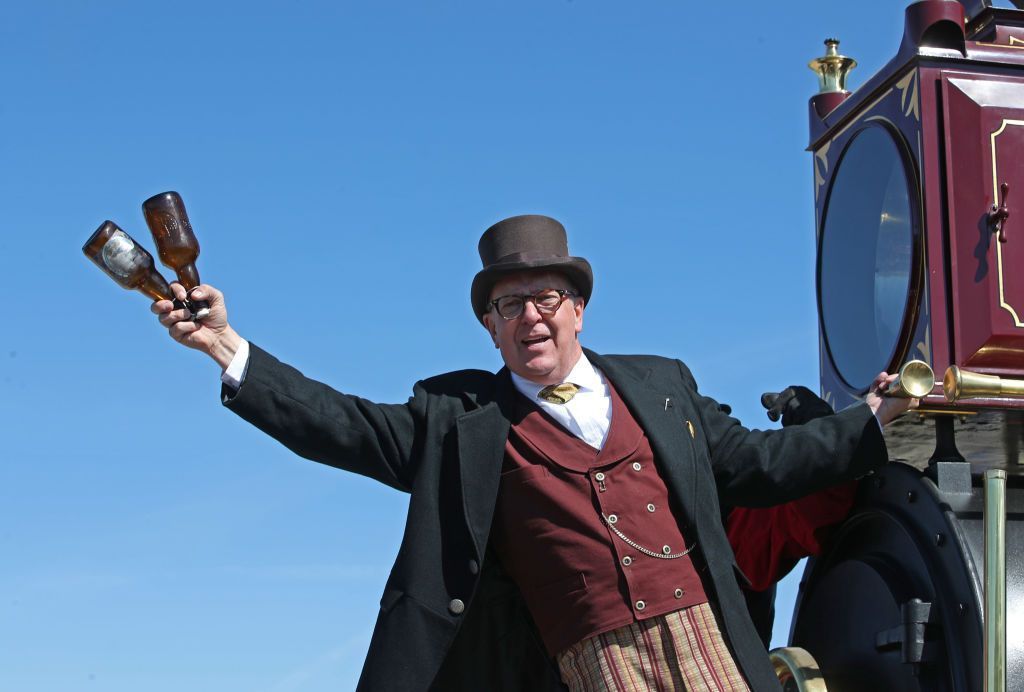 4
Of the 10,000 Irish immigrants who worked on the railroad, many were veterans of the US Civil War and the made up at least half of the workers from the Union Pacific railway company. The Irish laborers worked alongside a mix of Mormons, other European immigrants and recently emancipated African Americans as the railway line moved from the East coast.
Read more: Irish Railroad Workers Museum a treasure in Baltimore's troubled crown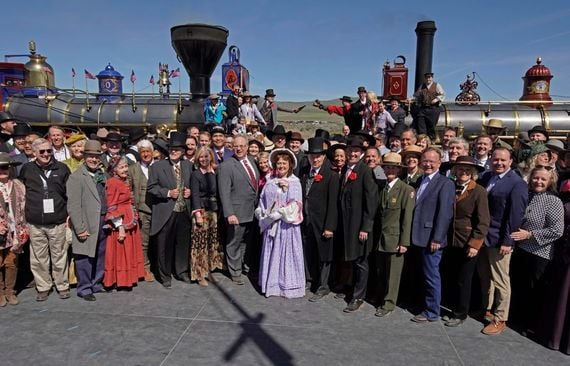 4
Further Irish immigrants worked with 15,000 Chinese workers, who were the main workforce on the line from Sacramento, California, to Promontory Summit, Utah.
"As Ambassador of Ireland to the United States, I am truly proud and honored to stand here in recognition of the enormous role played by some 10,000 Irish men in the building of the transcontinental railroad whose 150th anniversary we commemorate today," said Irish Ambassador to the US Dan Mulhall.
"Theirs was a magnificent contribution to the making of modern America.
"Those railroad workers were drawn from the six million Irish immigrants who crossed the Atlantic between 1840 and 1900 escaping from famine and seeking better lives for themselves and their families.
Read more: Quiet Man railway station to re-open thanks to Liam Neeson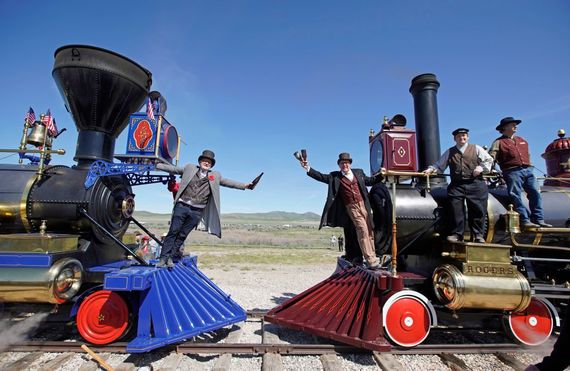 4
"They and their descendants became part of the fabric of modern America but they never forgot their ancestral Irish homeland. Their achievements in America have been a perennial source of inspiration to the Ireland they left behind," the ambassador added.
"Those Irish workers were joined in the great endeavor we celebrate today by many thousands of Chinese workers and others, including from the Mormon settlements, Native Americans and recently-emancipated African Americans."
The Ambassador will be speaking today at the event in Utah.