From servant roots to 21 children, and only one portrait! You may think you know the man behind Guinness but we bet you've never heard these facts.
In 1759 Arthur Guinness, the son of a farmer, and himself a servant signed a 9,000-year, lease on St. James' Gate Brewery in Dublin, he was so confident in his beer, Guinness. Think you know everything about Arthur Guinness, the father of the black stuff? Think again.
Here are some interesting facts about the man behind Ireland, and possibly the world's most famous, beer:
A servant who inherited £100 and started an empire
Guinness' parents, Richard and Elizabeth, were both the children of tenant farmers in Dublin and Kildare. Richard worked as an agent for the cleric Dr. Arthur Price, A Church of Ireland Archbishop, and some say he brewed beer for the house.
Dr. Price died in 1752 bequeathing £100 each to Richard and his son, the 27-year-old Arthur Guinness. In the will they were described by servants. That £100, which was the equivalent to four years wages at the time, allowed Arthur to set up his first brewery, in 1755, on a site in Leixlip, County Kildare.
5
A Protestant, a Unionist and against Home Rule
Arthur Guinness was a Protestant, a Unionist and against Home Rule.
5
In the 1780s and 1790s, Guinness supported Henry Grattan, an Irish politician and member of the Irish House of Commons, who campaigned for legislative freedom for the Irish Parliament. This was not least because Grattan wanted to reduce the tax on beer.
Guinness was in favor of Catholic Emancipation from 1893 but did not support the United Irishmen during the 1798 rebellion. In fact, in 1797, Arthur Guinness was named by The Union Star newspaper as a suspected informer. He was described as:
"A brewer at James's Gate, an active spy. United Irishmen will be cautious of dealing with any publican who sells his drink."
The Guinness family became Irish Unionists and Arthur Guinness accepted the system, with Arthur "directly opposed to any movement toward Irish independence" and wanting "Ireland to remain under English control."
Guinness had 21 children
In 1761 Arthur Guinness married Olivia Whitmore. Olivia had 21 children during their marriage but sadly only 10 survived to adulthood. They were:
Elizabeth (1763–1847) m. Frederick Darley, builder and Lord Mayor of Dublin in 1809
Revd. Dr. Hosea (1765–1841), Rector of St. Werburgh's Church, Dublin
Arthur (1768–1855), brewer and banker
Edward (1772–1833), a solicitor in Dublin
Olivia (1775–1809)
Benjamin (1777–1826), brewer
Louisa (1781–1809)
Mary (1787–1809)
William (1779–1842), brewer
John (1783–1850), Captain in the Madras Army
Social welfare entrepreneur
Arthur Guinness, from humble roots himself, was what might be called a social welfare entrepreneur of his time and also a massive philanthropist.
Arthur donated to charities, worked to ensure the poor had affordable health care, promoted the Gaelic arts to help preserve the Irish identity, and advocated tolerance in a religiously polarized community.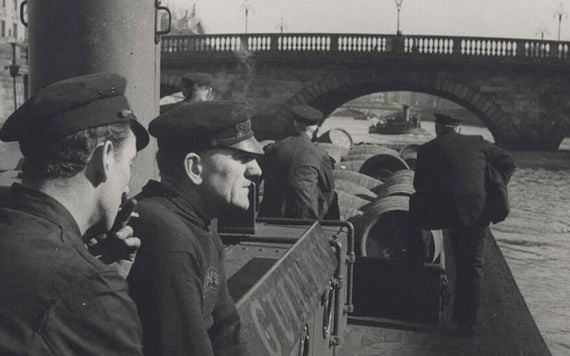 5
His work on working conditions at Guinness' and elsewhere lasted long after his death, in 1803. Right into the 19th and 20th centuries having a job at Guinness' meant you and family were looked after – the board continued with evolving health insurance, subsidized meals, pensions, higher wages, and more. The perks of working at Guinness were unparalleled and even included a drink before you headed home in the evening!
The only portrait of Arthur Guinness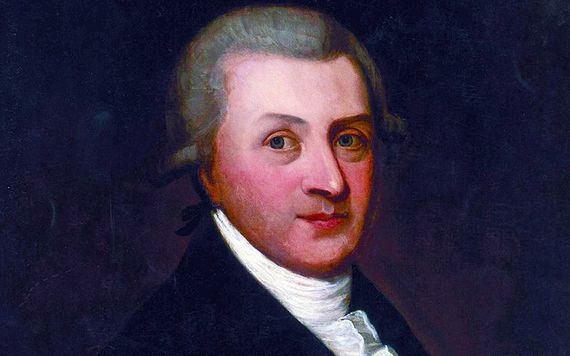 5
Despite the fact that Guinness started a beer brewing dynasty with the famed stout being brewed in 49 countries across the globe it seems he was not one for the limelight. Although he became exceedingly wealthy during his lifetime (Guinness eventually floated on the stock market raising £6m, a colossal amount at the time) there is only one portrait of the man.
To Arthur! And his Guinness!