National Library of Ireland celebrates its online community, a means of "crowd sourcing for social history."
The National Library of Ireland (NLI)'s National Photographic Archive has launched its first community-sourced exhibition of photographs and stories, "Photo Detectives." A spokesperson dubbed the project "crowd-sourcing for social history." Could you help the online community?
This exhibition, running in Temple Bar until September 2018, celebrates the NLI's rich photographic collections and highlights the work of the dedicated global research community, which has contributed significantly to uncovering details about the photographs in the Library's holdings.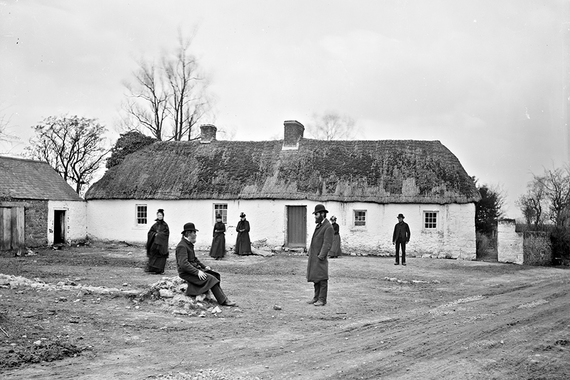 5
The NLI joined the Flickr Commons in June 2011 to give wider exposure to its images and to encourage the public to help find out more about its photographs by adding comments, descriptions and tags. Since then, the NLI has amassed more than 34,000 followers worldwide. There have been 52 million image views, and over 40,000 comments.
Contributors from around the globe have acted as virtual detectives and have helped to identify locations and people, established dates and provided context and background information for thousands of photos in the NLI's collections over the past six years.
You can view the collection here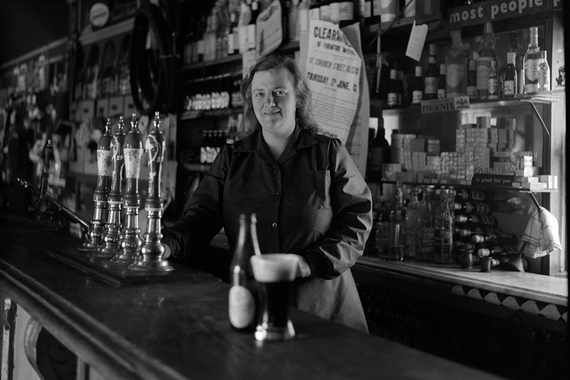 5
The exhibition exhibits 26 striking images and stories dating from 1871 to 1970. They reveal a century of changing Irish lives, including weddings in Waterford, family holidays in Donegal, the footing of turf in Antrim, and royal visitors to Kilkenny Castle.
Read more: National Geographic captures color and beauty of Ireland in 1927
One highlight is a large-scale image of the shopfront of Mortimer's shop in Waterford, captured in 1916, from the NLI's Poole Collection. Through interactions with online contributors, it was discovered that the Poole Photographic Studio had scratched out reflections in Mortimer's window – an early form of photoshopping. The exact address of the shop and the name of the child standing in its doorway were also discovered through online detective work.
5
Speaking at the launch, Ireland's First Lady Sabina Higgins said, "We photograph and document so many moments of our lives online now, but it is important that we keep alive the stories and traditions of life in Ireland before the digital age. It is a testament to the Library and its staff for always looking for innovative ways to do that. 'Photo Detectives' is a wonderful example of using technology to give life to old photos and share their stories."
Director of the NLI, Dr Sandra Collins, added, "We are very grateful to our Flickr volunteers and contributors, who have helped reveal the riches captured in the evocative photos in our collections. Though their hard work and ingenuity, they have uncovered information which is sometimes personal, often moving and always surprising. We look forward to welcoming visitors to this exhibition during its year-long run, and hope the photographs and stories will inspire them to become 'photo detectives' themselves."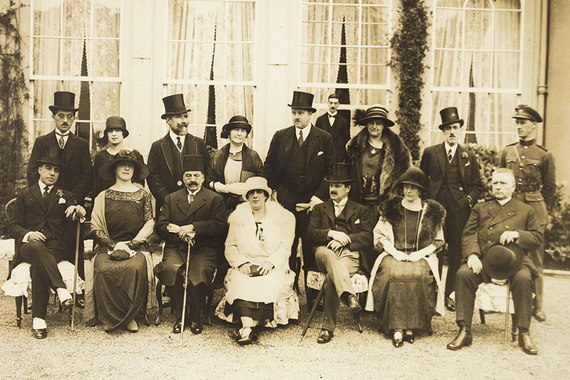 5
The exhibition showcases the NLI's use of technology, social media and lively interaction to expand access to its collections and engage audiences of all ages. The exhibition features an interactive touch-screen, treasure trail, puzzles and coloring pages. Books relating to the exhibition, photography and Ireland are also available in the exhibition's comfy seating areas. The exhibition is open Monday to Saturday 10am to 5pm and 12noon to 5pm on Sundays. For more information, visit www.nli.ie.
Read more: Post Famine eviction photographs show how merciless British landlords were