The Colleen Bawn was the name by which murder victim Ellen (Ellie) Hanley was called. It comes from the Irish "Cailín Bán" (literally "White Girl", white meaning pure, honest or innocent). Her remains washed ashore in Moneypoint, County Clare in early autumn 1819. She was 15 years of age.
She came from Ballingarry, County Limerick. Her mother died when she was six, so she was raised by an uncle in Ballycahane, Croom. She was said to be a great beauty. She caught the attention of a young man in his 20s named John Scanlan.
"Squireen" Scanlan came from a family of wealth and position in the Anglo-Irish ascendancy. He had been a Lieutenant in the Royal Marines, known as something of a playboy - a man used to getting his own way.
He proposed marriage when Ellie refused to consummate the relationship out of wedlock. Being a poor farmer's daughter, and a peasant, Ellen had thought that the difference in their positions was too great. Ellie's first language was not English but Irish, for example. She feared it would not work out well, so she declined.
Scanlan calmed her fears and persuaded her to marry him. His family had raised strong objections, particularly his mother, but Scanlan was undeterred. Ellie eloped and met Scanlan in Limerick city and they were married in secret. It is unknown what form of marriage took place. It has even been supposed that the ceremony was a ruse to fool Ellie, that the officiant may have been an impostor. In any case, they then took residence in Glin, West Limerick.
Scanlan employed local woman Ellen Walsh, a part-time housekeeper and companion for Ellie, and Stephen Sullivan, his close and faithful servant and boatman. He was locally rumored to be Scanlan's foster brother and there may have been an element of dependence in that relationship.
According to Glin local tradition, Sullivan's nickname was "Stampy"; a word used for undercooked or half-baked bread. He was thought to be mentally challenged and was the object of local pity because his unstable mother once hit his father in the head with a spade from which he never recovered.
After Ellie had gone missing for several weeks, Ellen Walsh approached The Knight of Glin, who was the local magistrate. She had seen other women wearing articles of Ellie's clothing. The Knight had earlier been asked to mediate a dispute between two women over a grey cloth mantle she recognized as Ellie's. When asked when she had last seen Ellie, Walsh replied that she had seen her two months before with Scanlan and Sullivan in a boat leaving from Glin.
While Ellen Walsh was talking to the Knight, two policemen arrived and told him of the discovery of the body across the Shannon in Moneypoint, Co. Clare. The Knight asked her to accompany him across the river to see if she could positively identify the body as Ellie, along with John King, the boatman.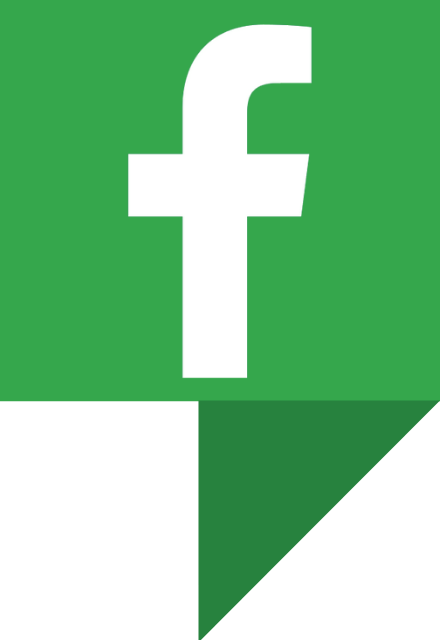 IrishCentral History
Love Irish history? Share your favorite stories with other history buffs in the IrishCentral History Facebook group.
The body was too badly decomposed to be identified, but a length of rope found with the body was identified by King as a rope he had loaned to Scanlan. When asked how he could positively identify a rope, King replied that he recognized his own distinctive splice. Eventually, it would emerge that this rope had tied her body to a stone, to weigh her body down. She was shot with a musket in a boat in the middle of the Shannon.
The Coroner's Court recorded a verdict of wilful murder against Scanlan and Sullivan. The two men went into hiding. It is said that the search for them was not very intensive due to Scanlan's position and station, especially for a crime against a peasant. However, there was an outcry for their capture due to the brutality of the crime.
Scanlan was captured first and tried in March 1820. Such was his connections that he was defended by famous barrister Daniel O'Connell (yes-THAT Daniel O'Connell), but was found guilty and sentenced to hang.
On March 16, 1820, Scanlan was being taken by carriage to Gallows Green on the Clare side of the river when the horses mysteriously stopped, refusing to continue further. Finally, Scanlan was made to walk to his place of execution. This gave rise to a local legend or superstition that this was an omen of innocence.
Shorty thereafter. Sullivan was captured, and confessed that he had taken Ellie in his boat out on the Shannon from Glin and murdered her on July 14th; but at the behest of Scanlan, who had plied him with liquor in the town to nerve his arm. He was also hanged.
The crime says much about social stations and pressures of the time, and the double standard of the ascendancy and the peasantry. The shocking brutal murder of such a young and innocent victim and the intrigue of the involvement of a prominent family brought great interest to the case.
Ellie Hanley, an cailín bán, is buried in Burrane cemetery, near Kilrush, Co. Clare.
* This article appeared originally in "Irish History 1916 Through To 1923".
* Originally published in 2019, updated in Aug 2023.
This article was submitted to the IrishCentral contributors network by a member of the global Irish community. To become an IrishCentral contributor click here.