Volunteer firefighter Kendall James Murphy was killed in 2017 while responding to a call.
A grieving bride donned her wedding gown while she visited the gravesite of her late fiancé Kendall James Murphy on what was supposed to be their wedding day.
Jessica Padgett put on her wedding dress for a series of heartwrenching photos taken at her late fiancé Murphy's gravesite on September 21, the couple's would-be wedding date.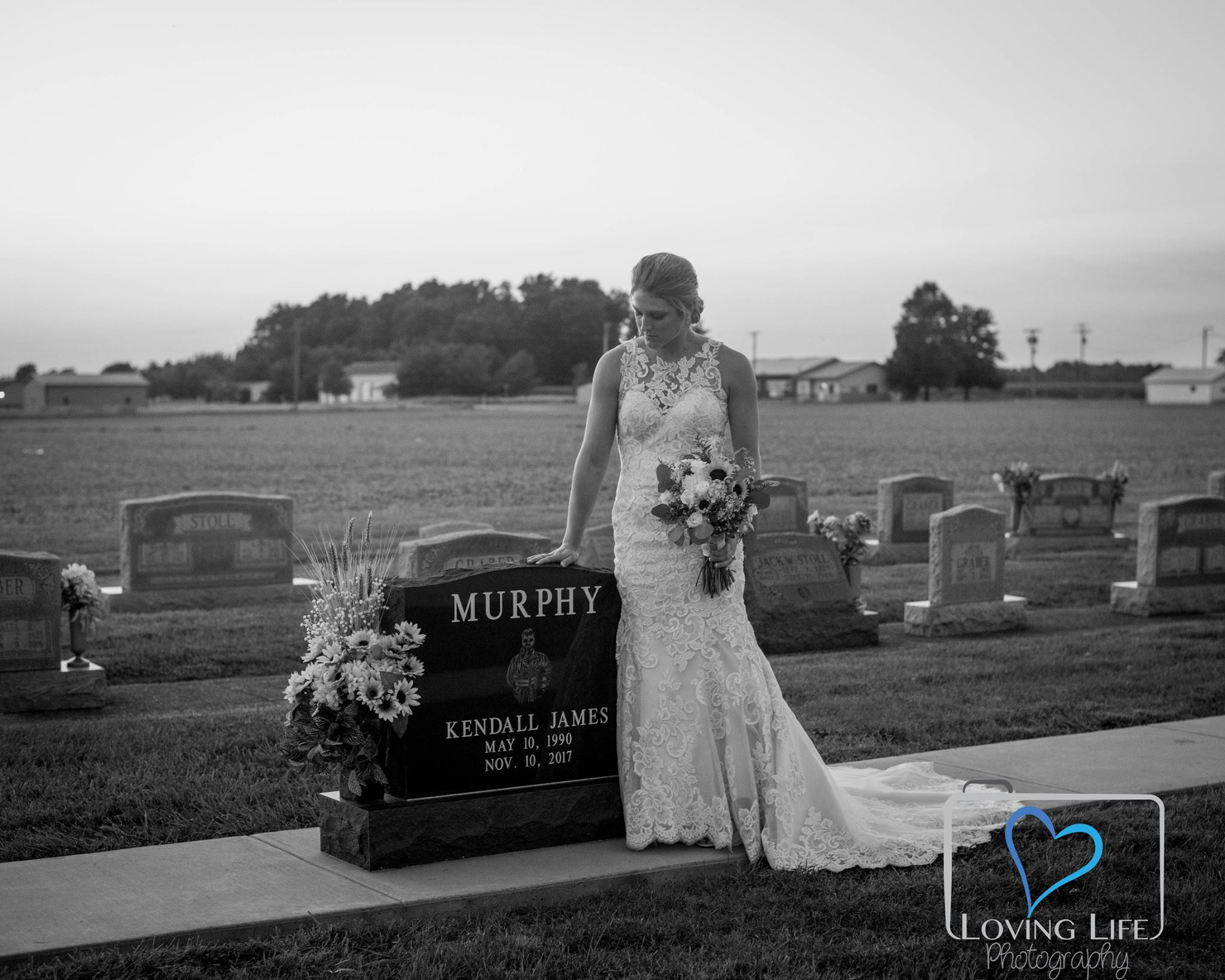 6
Read More: Fair play - Irish bride drives herself to her own wedding in a tractor
The stunning photographs captured by Loving Life Photography were shared on Facebook on October 5. The caption for the post read:
"Its hard when you miss someone. But, you know, if you miss them you were BLESSED. It means you had someone special in your life, someone worth missing."
For one particularly emotional picture, the photographer superimposed the late Murphy into a picture with his bride.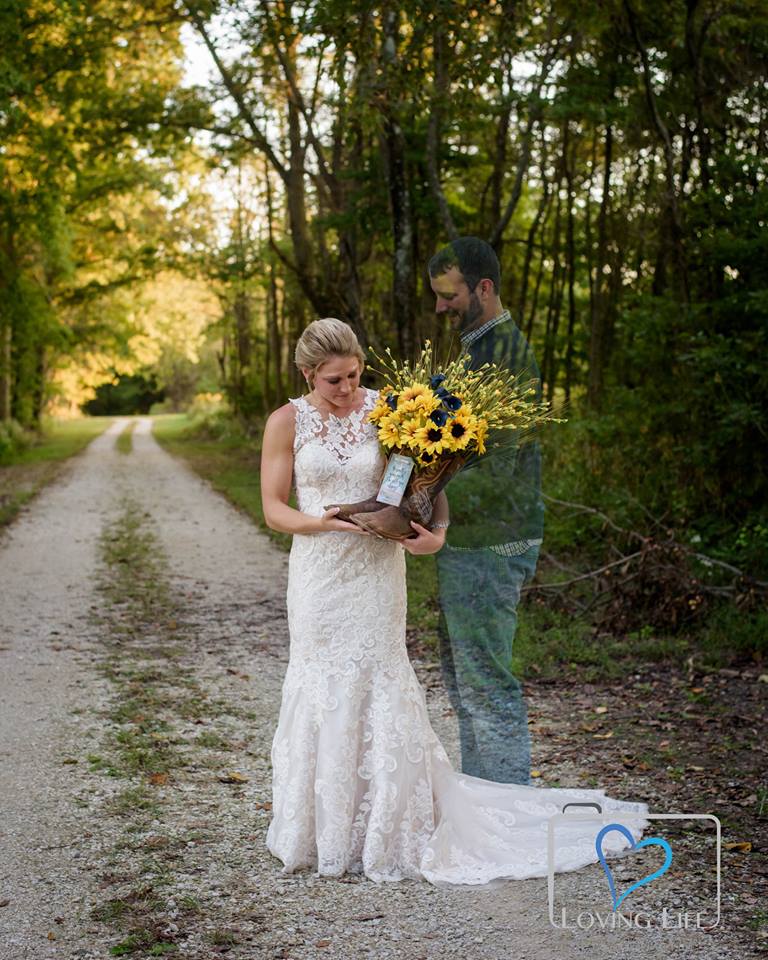 6
Kendall James Murphy, a firefighter, was killed in November 2017 when he was responding to a call in Montgomery, Indiana. While responding, his car was struck by a drunk driver, who was also a colleague of Murphy.
The drunk driver had more than twice the legal limit of alcohol in his body.
Read More: Newlywed groom on his honeymoon confirmed as first Irish casualty in Greek fires
Photographer Mandi Knepp, who did the unique photo session, said: "I had never done a session like this but was honored to do whatever I could, to help Jessica."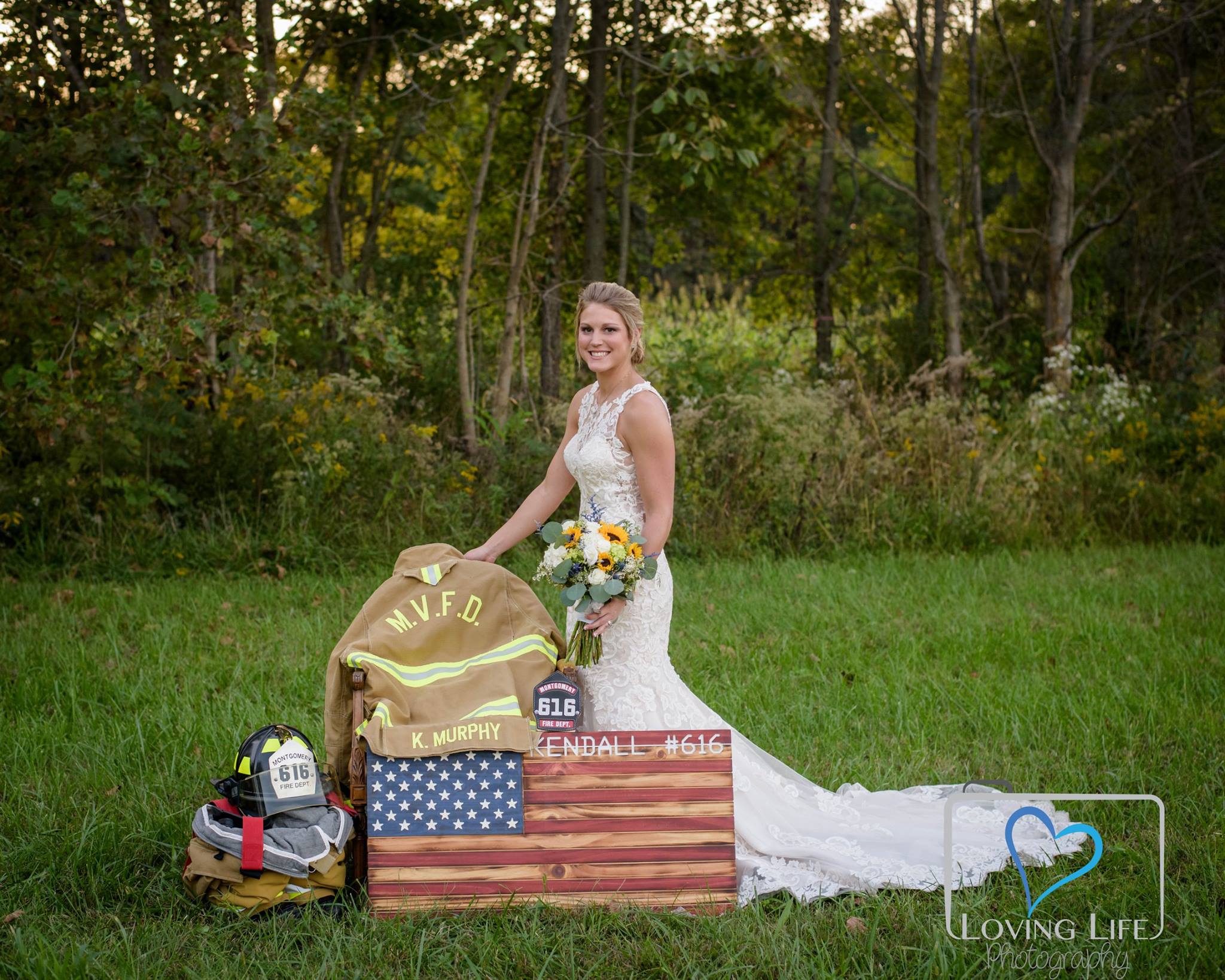 6
"I had done their engagement photos and they were on my calendar for their wedding as well."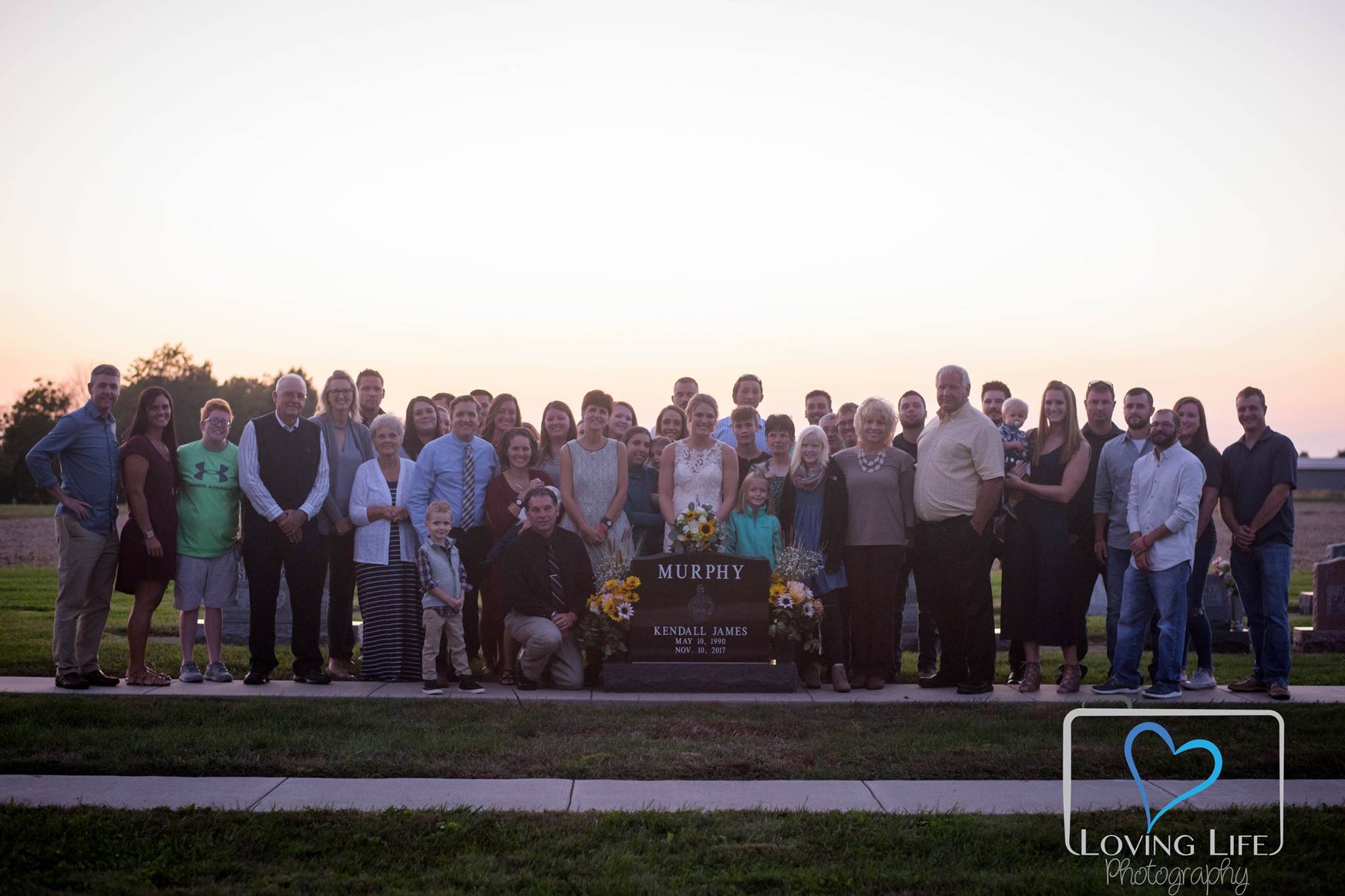 6
"I never removed them and unfortunately we did this session instead of the wedding."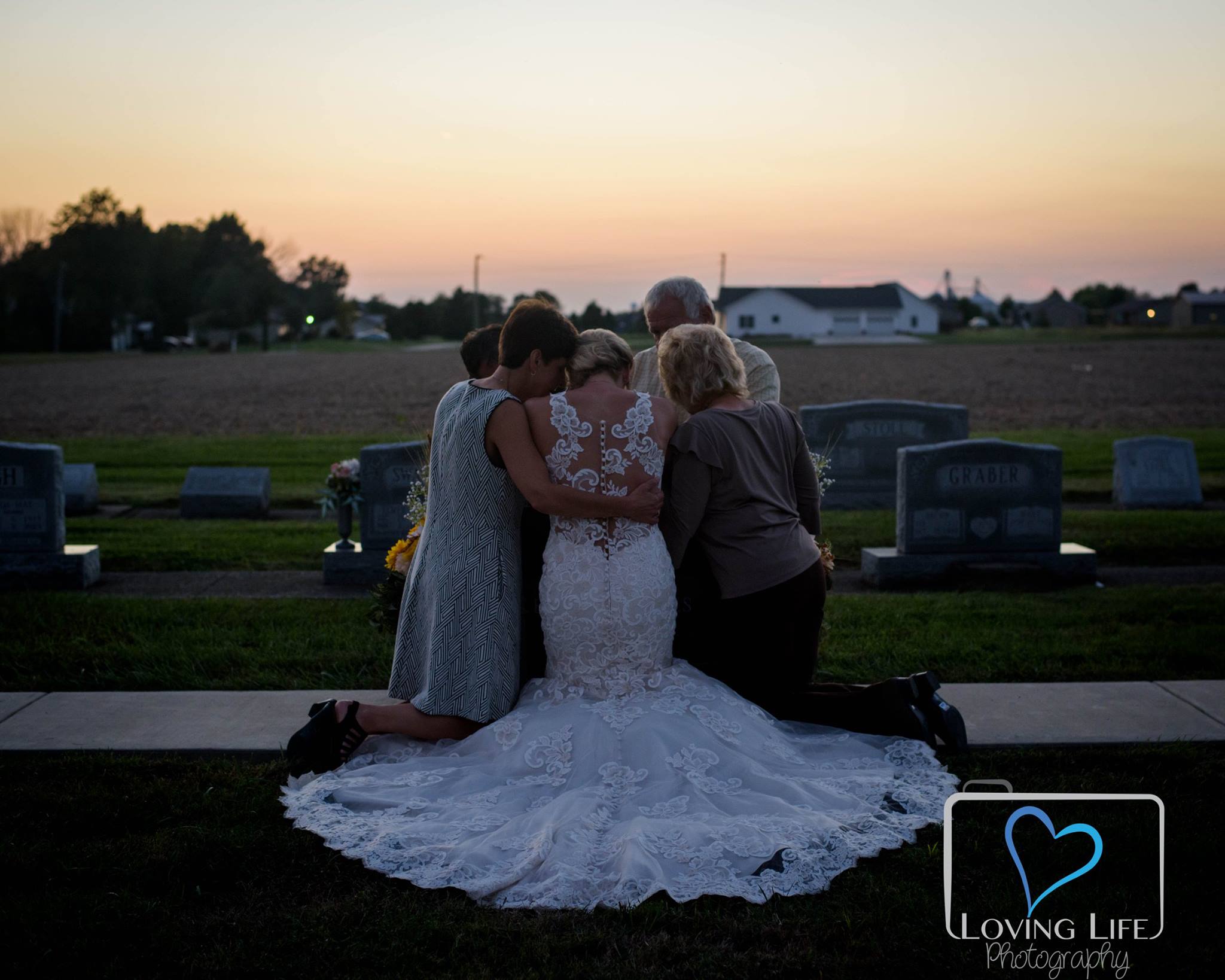 6
"It was an emotional day. Everyone laughed lots and everyone cried even more."