The Galway Boat Project is working to restore the historic Galway Hooker ships
They are colorful, hard to miss, and have an elegant way of attracting attention whenever they are out. For 150 years the Galway Hookers were a force in the fishing industry of Galway. And today they are a focus of restoration.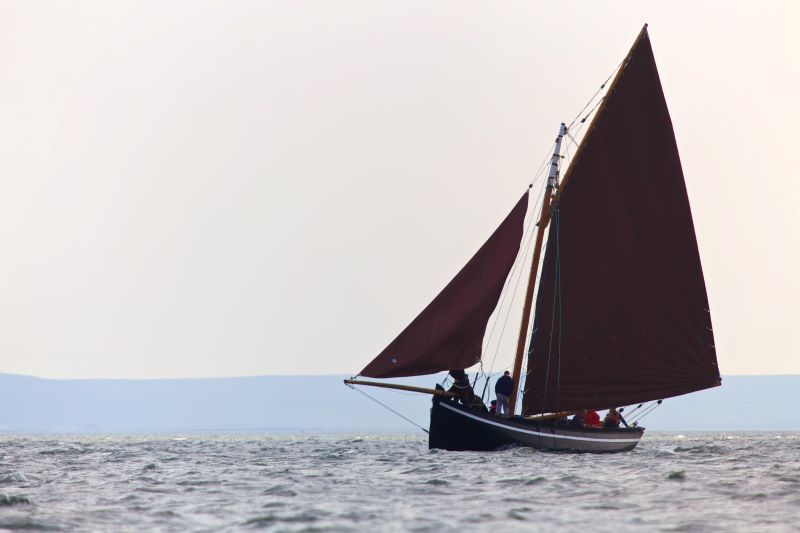 5
Read More: "Galway Bay" - the mystery man who wrote the classic song
Their signature red sails, their sleek and shiny black hulls, and their role as an integral part of the history of the Claddagh are evident when the Hookers are out. And Kieran Oliver has been a part of saving them, with the Galway Boat Project.  It's a group of a few hundred Hooker enthusiasts from all over the world, who now live in Galway and have come together to save the Hookers. They gather in evenings and on the weekends, to help work on the historical Hookers. There is always sanding to be done, a new coat of paint, the reconstruction of a rudder or sails to be cut. And it is all painstakingly traditional.
5
Read More: Paper boat sails on Galway Bay as amazed locals look on (VIDEO)
Ayna Hernon teaches woodworking in school by day. He restores the hookers as his hobby. He learned everything from his dad Coli, who learned it from his dad. You get the picture.
5
"Most boats these days are fiberglass and metal," Ayna says. "These are all wood. And so the pieces to restore them have to be made of wood and in a certain way and it takes time. I help with the big things, then everyone here does a bit of the finishing, you know, like sanding and painting and turning plugs. At the end, we have all had a hand in restoring each Hookers."
5
Read More: Ireland's boating heritage - a constant in the Emerald Isle's thousands of years of history
The Galway Boat Project offers its members a sense of history, a sense of community and a sense of accomplishment. There are currently about 100 members in the group, from around the world. Their latest restoration was of a boat built by the great great grandfather of one of the members of the Galway Boat Project. Now that's the kind of group I want to be a part of.
Taking Lovely Anne out on the Bay for a spin.  #welovesailing #welovetraditionalboats #galwayhooker2020

Publiée par Galway Bay Boat Tours sur Samedi 25 mai 2019
You can hear more about the renovation of Galway Hookers in Episode 27 of Erin's Isle.
To learn more about the Galway Hookers, visit TradBoats or the website for the Wild Atlantic Way. You can learn more about the Galway Boat Project on their Facebook page and website.
This article was submitted to the IrishCentral contributors network by a member of the global Irish community. To become an IrishCentral contributor click here.