Research your Irish heritage, pick up an instrument, or finally plan that trip to Ireland: All the ways you can celebrate the brilliant halfway to St. Patrick's Day this September 17.
Summer's come to an end and you may think that all the major holidays of the season have come and gone but you're forgetting the very best occasion of them all: Halfway to St. Patrick's Day.
Yes, it's September 17, 2018, and we've made it through another half year to bring us ever closer to St. Patrick's Day, the next time we can get ourselves decked out in green and celebrate our heritage with friends and family.
Haven't heard of halfway to St. Patrick's Day before? No need to fret. We've compiled some of the best ways you can celebrate, from learning more about Ireland to running a 5k.  
What exactly is Halfway to St. Patrick's Day?
6
Halfway to St. Patrick's Day is exactly what it says on the tin, a celebration of being a half a year closer to St. Patrick's Day celebrations and a smaller occasion when we can make an effort to connect with our Irish heritage and culture. I mean, who would turn down another excuse for an Irish party?
When is Halfway to St. Patrick's Day 2017?
Today! Yes, today we are exactly six months down the line since we last celebrated St. Patrick's Day until the time when we'll celebrate St. Patrick's Day again in 2019.
How can I celebrate halfway to St. Patrick's Day?
While there are not generally official halfway to St.Patrick's Day celebrations organized and for most people, it's not widely celebrated, that's no reason not reconnect with your Irish heritage this September 17. Here are some of our suggestions:
Take up an instrument:
6
Do you look longingly at the musicians in the corner at the session on St. Patrick's Day and wish that you could just sit down and join the talented lot? Well, now you have six months to get yourself started so that you'll at least be able to play a tune or two when the next St. Patrick's Day rolls around.
Follow IrishCentral's guide to learning an Irish traditional instrument to get yourself started.
Plan your trip to Ireland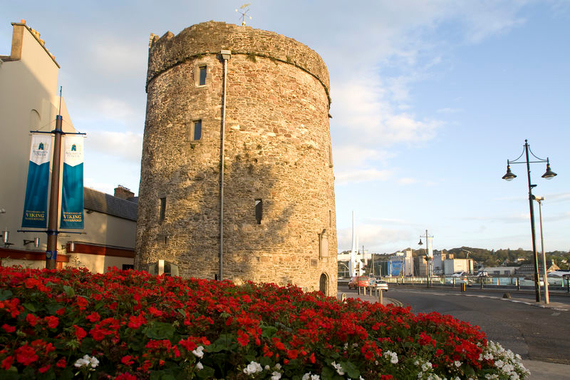 6
Just think, if you even put aside just a dollar a day between here and St. Patrick's Day 2019, you'll already have about $180 saved up for your trip to Ireland without much effort or hardship. (That's just $7 a week!)
It still may take you some time, even with the incredible new transatlantic flights on the market, but it's time to stop procrastinating that dream trip and start turning it into a reality. It all starts today on halfway to St. Patrick's Day.
Once you've set up your special jar for your Irish dollar a day, leave a list beside it and each time you go to drop your dollar off, leave a note of one thing you'd like to see or do while on your trip or even a quick note about the best way you'd like to travel around once you get there.
Before you know it, you'll have your itinerary and there'll be nothing left to do but enjoy the vacation.
How about trying out one of the tours offered by IrishCentral.  
Research your Irish heritage:
Just as it is while you're attempting to plan your first Ireland trip, starting the pathway into finding out more about your Irish heritage can be an incredibly daunting task, especially if you just don't know where to start. Thankfully, we now have incredible sites that can get you started out and even offer a DNA test to give you a greater idea of your ethnicity.
IrishCentral has a ton of articles on how you can start your research and we'll also be hosting The Genealogy Event in October. 
Find more info and tickets to The Genealogy Event here. 
Enroll in an Irish history course:
Don't let anybody call you a Plastic Paddy! Prove them all wrong and take up an online course on Irish history or culture to learn about a particular part of Ireland that interests you. Next St. Patrick's Day, you'll be a whizz at the Ireland-themed trivia nights.
6
Take on a 5k run:
Just as on St. Patrick's Day itself, it has become extremely popular on halfway to St. Patrick's Day to undertake a 5k run (such as this one organized by the Emerald Society). A great way to get out and about and you can celebrate in the pub afterward with a well-deserved pint of Guinness.
If you don't think you're up for this kind of run yet, why not get started in training so that you'll be fit and ready to take on the tens of races and fun runs organized on March 17 itself. Six months is plenty of time to prepare or to plan your perfect green leprechaun running outfit if you want to make it more festive.  
Attend/Organize a parade or party :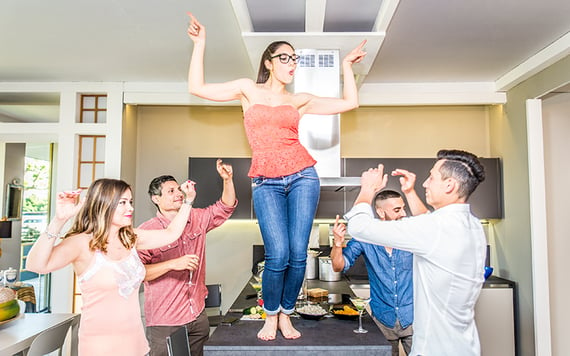 6
There may not be official events in Ireland but there are several places around the US that are organizing parties to recognize halfway to St. Patrick's Day. 
Nothing going on near you? Well, you can gather a group of friends, head to an Irish bar for dinner, and make a day for yourselves. 
Are you celebrating halfway to St. Patrick's Day? Let us know what you're getting up to in the comments section, below.