Púca Festival will offer more treats and tricks this year, as the ultimate Halloween celebration returns to Co. Meath.
Celebrating Ireland as the birthplace of Halloween, Púca will take place in festival hubs Trim and Athboy in County Meath, from Friday, October 27 to Tuesday, October 31 2023.  
The annual festival, which premiered in 2019, will showcase the best in contemporary Irish music, spectacle, and performance over four days and five nights in Ireland's Ancient East.
Púca Festival has been developed by Fáilte Ireland, in partnership with Meath County Council, to celebrate Ireland as the birthplace of Halloween and to tell the origin story of Samhain or 'Summer's End.'
In Irish and Celtic traditions, Samhain is the end of the harvest season, when all the crops have been picked and stored for the 'New Year.' This was historically a time of celebration, involving lighting fires, feasting on the crops of the harvest, music, gathering, and storytelling.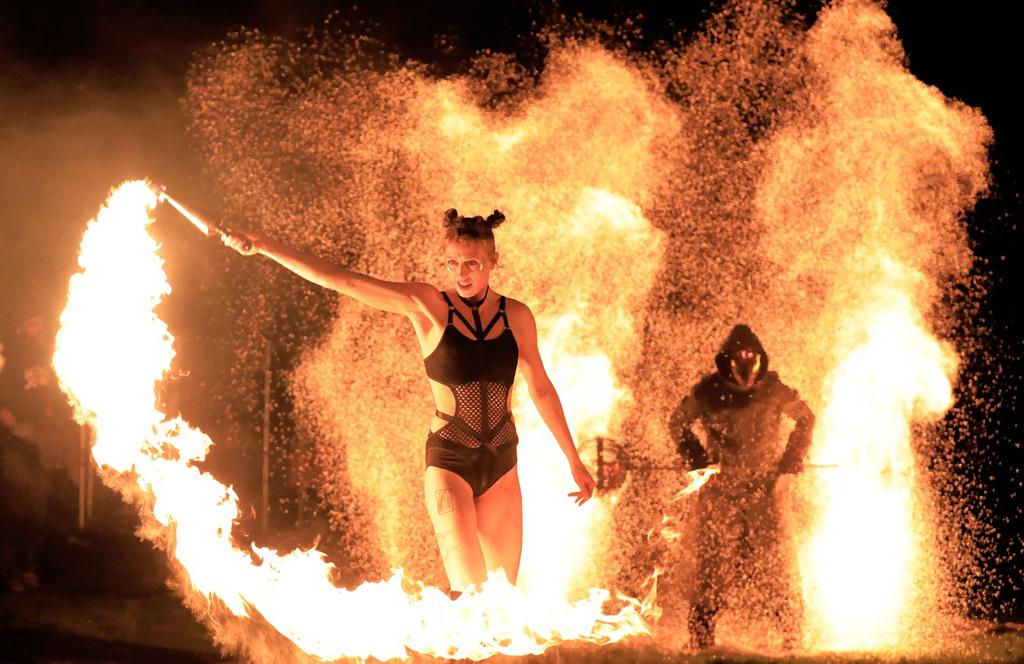 3
A familiar character in Ireland's narrative of Halloween, Púca (pronounced poo-kuh) is a shape-shifting character from Celtic folklore that comes alive during the ancient new year to roam the night and change the fortunes of those that cross it.  
"Fáilte Ireland is pleased to announce the return of Púca Festival this October which celebrates Ireland as the birthplace of Halloween. Meath and the wider Ireland's Ancient East region have so much to offer, and Púca celebrates this region's unique heritage and culture while offering a fantastic visitor experience," said Orla Carroll, Director of Product Development at Fáilte Ireland.
"Working in close partnership with Meath County Council, local tourism and hospitality businesses in our festival hubs of Trim and Athboy, we have developed an exciting program of events that will bring the story of Samhain to life for both domestic and international visitors alike."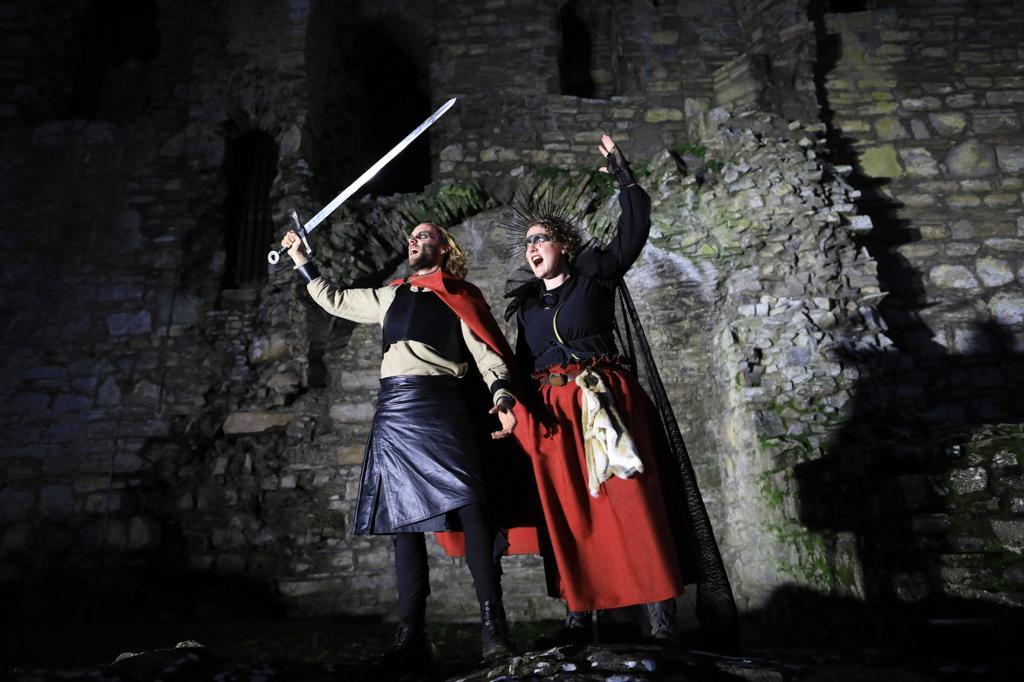 3
PÚCA FESTIVAL HUBS 2023
This year's festival hubs are Athboy and Trim, both steeped in Samhain legend and tradition.
Trim, Co. Meath
Five supernatural nights of music, comedy and Halloween spectacle will take place in the heritage town of Trim and its stunning castle grounds, including the opening procession on Saturday, October 28 to officially kick off the festival. This all-new procession will blend outdoor theatre, street performance and music in a wild celebration of  Samhain lore, nature, ancestry and the looming darkness.  As the light turns to darkness and the veil thins, so too will the visions of otherworldly, shape-shifting spirits on their journey through the original home of Halloween.
Athboy, Co. Meath
The Púca Festival town of Athboy is an important hub of Halloween tradition, with ancient manuscripts telling us that Tlachtga (pronounced Clackda) or The Hill of Ward was a site of great Samhain gatherings.  As the sun sets and the ceremonial fire is lit on Tuesday, October 31, visitors will gather at the Fair Green in Athboy to view the closing ceremony 'An Lasadh Suas' (to light up); a symbolic event connecting the landscapes of Tlachtga, Tara, Loughcrew, Tailteann and Uisneach, to a central Púca flame, laden with messages to our ancestors.  As the flames ignite, the stage will be set and a night of music and celebration will ensue.
While Trim and Athboy are serviced by a strong public transport network, a number of extra services will be added to bring visitors from Dublin, Drogheda, Navan, Mullingar and Kells, in addition to a regular bus running between Trim and Athboy
PÚCA PROGRAM HIGHLIGHTS
Púca will comprise four breathtaking days and five nights of music, myth, food, folklore, fire, feasting and merriment in the country where Halloween began, with a range of events on offer. In addition to the traditional ceremonies, celebrations, and offerings across Trim and Athboy, the Púca's proclivity for mischief and entertainment will be brought to life with high-profile contemporary acts in music, comedy, and performance.
Music acts will include The Charlatans, The Waterboys, Damien Dempsey, Hot House Flowers, Sharon Shannon, Jack Lukeman, Mack Fleetwood, The High Kings, Ennio Morricone Experience and Remembering Joe Dolan on his 15th Anniversary, and Davina Devine Drag Show, while comedy headliners will include Reginald D Hunter, Jason Byrne, Emma Doran, Gunther Introduces Waterford Whispers Live, Tony Cantwell, Shane Daniel Byrne, Sinead Quinlan, Sharon Mannion, Ross Browne and John Colleary along with support acts. Storytelling and folklore will be brought to life with events headlined by Dr Kelly Fitzgerald and Candlelit Tales.
Events will take place across various venues in Trim and Athboy. Tickets are on sale now.
Feasting
As Samhain historically marked the end of the harvest season, Púca festival embraces the enormous wealth and quality of the local produce on its doorstep in the Boyne Valley. Visitors can expect to indulge in traditional barm brack, colcannon and baked apples as they immerse themselves in the local offerings at the Harvest Market, in what promises to be the most spirited Púca festival to date, casting a lasting spell on all the senses.
Myth & Mischief
Hosted in various locations in both Trim and Athboy daily will be various events involving immersive games, storytelling, workshops, talks and walks. These immersive experiences will bring visitors on a spirited journey through time in Ireland's Ancient East.
More acts will be added to the lineup over the coming weeks, and festivalgoers are advised to keep an eye on www.pucafestival.com for news and tickets.