Saint Patrick's Day is my favorite day of the year. It always has been.
For most of my life, it was a day I spent with my father and it was steeped in tradition. As a child he took me shopping the week before St. Patrick's Day for a new outfit to wear and he always made sure it was just the right color green.
We often went to the St. Patrick's Day parade in Manhattan and he pointed to every county banner passing by. He recited everything he knew about each county and where each was located in Ireland. As the marchers approached carrying the banner for County Leitrim he held his head a little higher, "That's where our people are from. That's where my mother was born."
Later that evening we would watch The Quiet Man together. Like so many Irish American men my father was completely smitten with Maureen O'Hara. Known for her incredible beauty and her fiery screen persona, who can forget Maureen O'Hara's entrance in the movie? While walking in the field with the sheep even John Wayne's character, Sean Thornton had to ask, "Is she real? She couldn't be."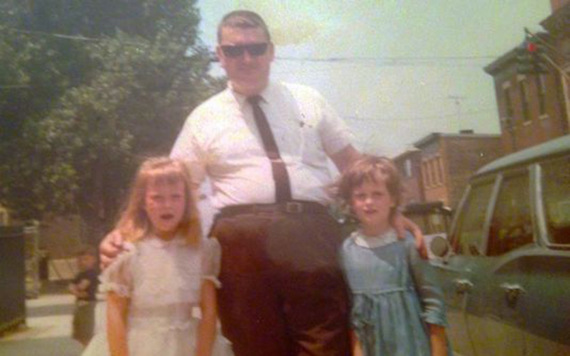 9
From his rocking chair in our home in New Jersey my father, Edwin Concannon, agreed with Sean Thornton and he added, "If Ireland had a queen it surely would be Maureen O'Hara." In 1999, when Maureen O'Hara was asked to be the Grand Marshall in New York's St. Patrick's Day parade, my father was filled with pride as he watched his life-long crush march up Fifth Avenue. He talked about it for days.
As my father got older we celebrated St. Patrick's Day closer to home, usually in a local pub. We ate corned beef and cabbage while enjoying a few pints and we loved to listen to Irish music. We talked in depth about Ireland's rich history. For me, St. Patrick's Day represented good, quality time spent together with my Dad.
Read More: How my orphaned Irish father rediscovered his Irish family
When my father died in 2001, many years would go by before I could enjoy the holiday again. It just wasn't the same without him. We always think our parents will have more time, and I began to feel deep regret that he never visited Ireland. For a while, I thought I'd never visit Ireland because I didn't want to go without him.
Years passed by, and in 2013 I felt something pulling me there, and I knew it was finally time to cross the pond and take my first steps onto the soil of my Irish roots. As the plane began to descend and I had my first glimpse of Ireland from the window,  I saw the endless and brilliant beauty awaiting me. It was a very emotional moment for me. I reached into my bag and took out my father's picture and I held it to the window. Even though he was gone I wanted to share that moment with him.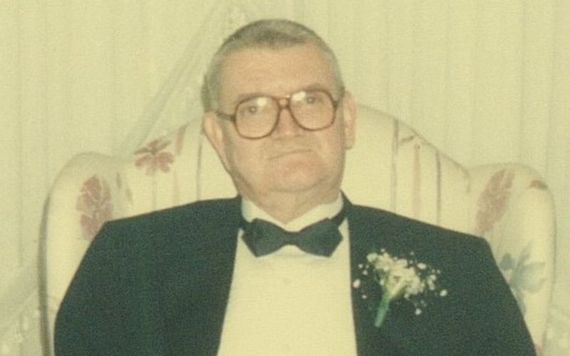 9
My father's mother immigrated to New York from County Leitrim in the 1920s but died in childbirth in a hospital in the Bronx in 1932. His father, Frank Concannon, died the following year and my father became an orphan. His older sisters kept in touch with my father and they told him the stories their mother told them about growing up in County Leitrim.
Read More: How magical Ireland healed my broken heart 
We all want to feel connected and to know our roots and our story and Ireland gave my father that connection. He was never adopted in New York and he would miss his parents terribly. But he knew Ireland was where his story began. That morning, when my plane landed at Shannon Airport, I had no idea how life changing my first trip to Ireland would be for me.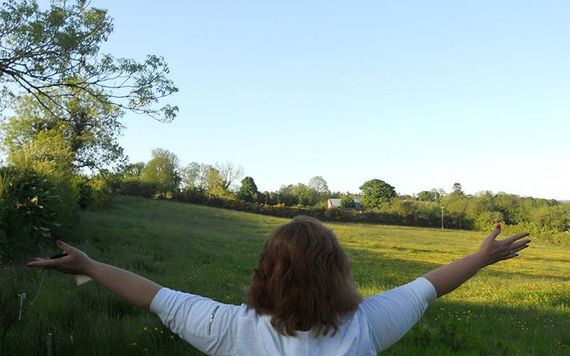 9
It was one year after my husband died. My mother was also an orphan from New York and as the child of two orphaned parents, I didn't know many relatives growing up. I never met a grandparent and I had lost my only sibling at a young age. Growing up I dreamed of having a large family. I knew all four of my grandparents were Irish and I knew my father's mother was born in County Leitrim.
Read More: Before I lost my husband to cancer, I nearly lost him to suicide 
My first trip to Ireland was initially just to go sight-seeing. I did not go to Ireland to look for relatives at that time, as I had no idea I had relatives there. By the end of my first week there, while visiting the town where my grandmother lived, I randomly stumbled upon my great grandmother's grave in an old church cemetery.
An hour later, I walked into a pub in town and randomly met a cousin who owned the bar. When I met his sister, my cousin Dolores, later that afternoon, she looked at me and said, "You're ours. You're one of ours." That was powerful for me and it was just what I needed at that time.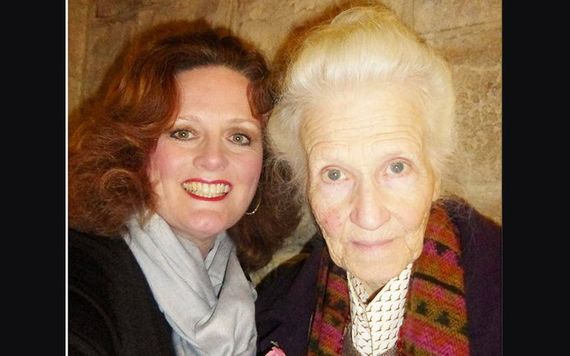 9
I toured the town where my grandmother lived, and I visited her family's old homestead.  I stood on the ground where my grandmother lived and played as a child. I would have given anything to share that day with my father.
At the time I worked at a newspaper in an administrative position in the newsroom. I was surrounded by many talented writers and editors and call many of them friends. After I returned from Ireland I was encouraged to write the story about finding my roots in Ireland along with the many stories I frequently shared about my father. I did, and I have been writing since.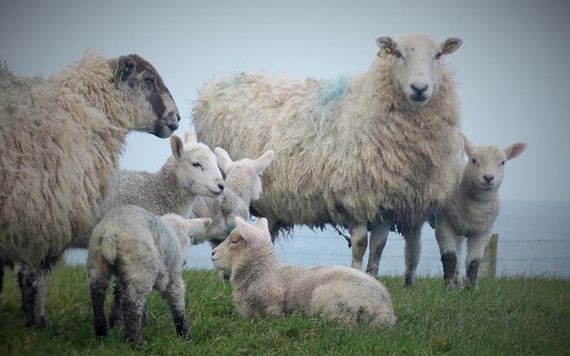 9
While my father never made it to Ireland he would be thrilled to know I have been there many times. I have visited almost all the counties in Ireland and each time I travel around I am so taken with how much the people I meet there remind me of my father. The similarities are endless. Like my father the people of Ireland are loving, kind, witty and humble.
I was once in a small pub on the Aran Islands, Co. Galway waiting for the last ferry of the afternoon to take me back to Galway City. There was a local older man seated at the bar and I could not take my eyes off of him. I told the couple next to me, "That man looks just like my father and he has all of his mannerisms too." I was mesmerized watching him.
The gentleman must have noticed I was staring at him and he walked towards me to introduce himself, "Hello, my name is Thomas Concannon." I had to run to catch the ferry, but I swore I had just met my father's twin and he had the same last name. My father's grandfather came from County Galway so perhaps I'll find even more family in Ireland one day.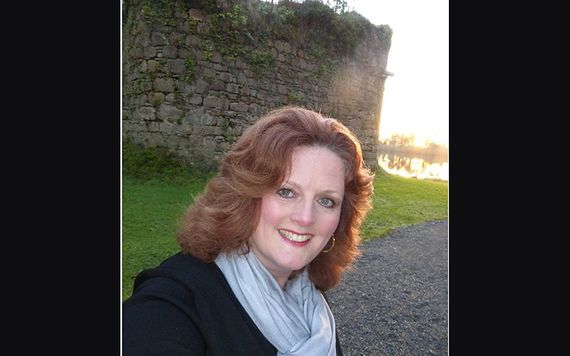 9
The lovely Maureen O'Hara once said, "My heritage has been my grounding, and it has brought me peace." That's a quote I can relate to. Finding my roots in Ireland has brought me a sense of peace too. It has also brought me a feeling of belonging.
I'm so thankful I had someone in my life who took the time to instill in me a deep sense of pride in my Irish heritage. My love for Ireland and her people deepens and becomes more meaningful to me with each passing year.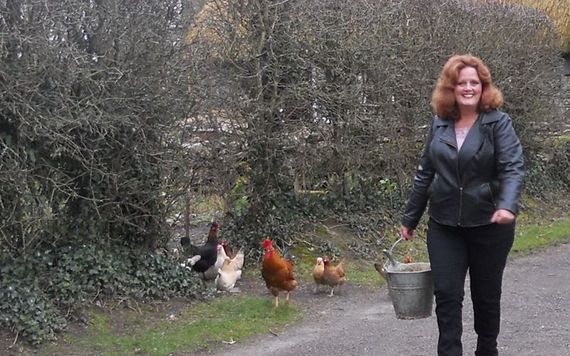 9
I'm always so touched at how genuinely interested people in Ireland are when I talk or write about my father. Last year, I participated in an interview with a major tourism group in Ireland who asked if they could share my father's story in a marketing campaign in hopes it would draw more visitors to Ireland to discover their own roots. That filled me with such emotion.
While my father never made it to Ireland, by sharing stories about him with Irish people as I travel around the country - it makes me feel in some way I did bring him there. He did make it to Ireland.
He'd be happy about that.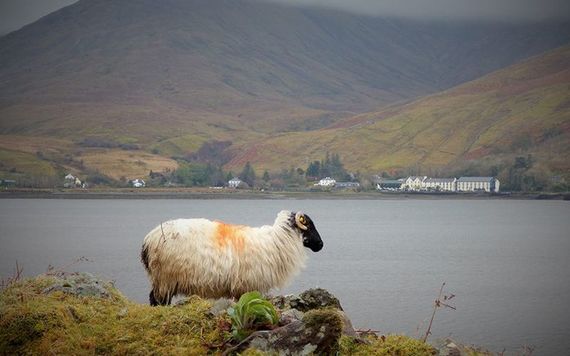 9