Every year of my life there was a huge party on St Patrick's Day. It was my Grandmother's birthday!
My father organized it, put the word out and planned it.  His mother's family had settled in Florida long before it was a tourist destination, long before it was even a state.
They came from Bermuda to the Carolinas and then to Florida. They were resourceful people who learned how to live off the land; hunters, fishermen, farmers and even a few moonshiners.
There were a ton of relatives. The day before the big event, Dad would drive up to my grandmother's farm and dig the pit, and start the fire to roast the pig. There had to be coals and hot coals took time.  He would be there all night.
My Dad was a master. He had crafted the world's longest picnic table years and years ago, at least four times the length of a standard picnic table, with the bench style seats on each side. 
Read more: An ode to Ireland on St. Patrick's Day - how it healed and changed me forever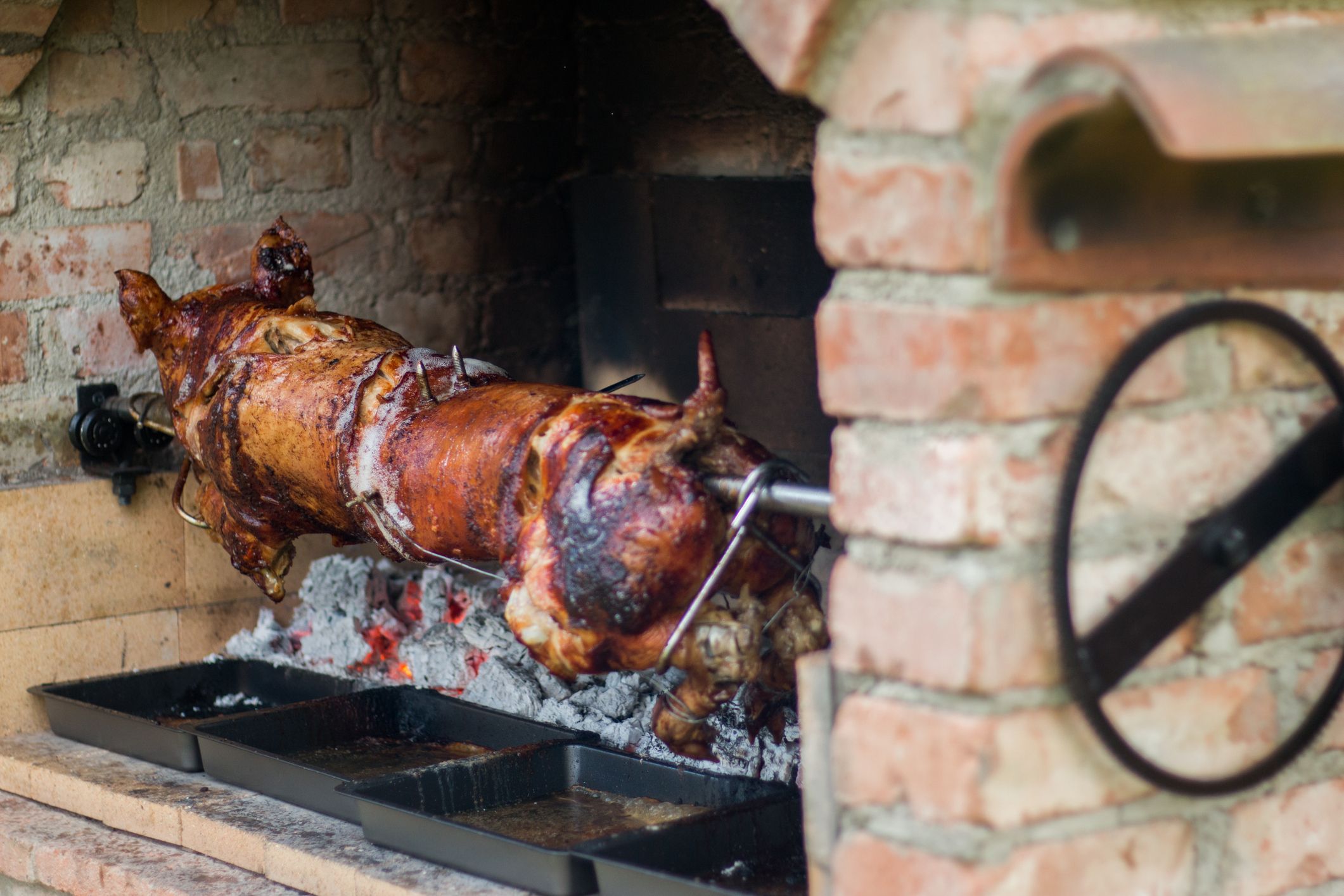 3
The morning of the event, ladies all through three counties would cook and craft the dish they would bring.  Coolers would be packed full of sodas and salads. No beer.
One by one, car after car, people arrived and whole families unloaded for the day at my Grandmother's. Being St. Patrick's Day, one would expect loads of drinking and merriment. There was merriment alright, lots of hugs and stories, laughter and usually some baby bunnies to hold. There would always be no alcohol. My Grandmother was steadfastly against drinking and it was not allowed at her house.
There was music in the background, operated by us young folks, and lots and lots of catching up to do. This was the one day every year we could count on seeing all the extended members of our family. It was huge!    
My Grandmother, a.k.a. Aunt Hazel to most, sat in her lawn chair with a watchful eye, smiling ear to ear and squealing in delight when someone arrived for her hug. Each and every one of us hugged and kissed my Grandma and wished her "Happy Birthday." 
The ladies would settle in around the table to make sure the plates were filled and food covered. The men would pick a shady spot under the huge canopy of oak branches and talk about the weather, the politics, the kids, and solved world problems. 
Usually, the kids would play and pass around baby bunnies. This happened every year of my life until I was 24 years old; the annual St. Patrick's Birthday Barbeque at Grandma's. 
It was a ton of work for my dad but he masterfully delegated tasks and ran the event like a finely oiled machine.  That table covered in salads, casseroles, loaves of bread and desserts of various kinds but the pork was always my favorite. Only my Dad could make a roasted pig so scrumptious.
I remember that I did not want to go to the last one we had; I had no idea there would never be another.  
Read more: How we celebrated Saint Patrick's Day in rural Ireland, 1959
3
I watched the relatives arrive one by one, car after car. Each one would empty out, a family all in dark clothes, not one smile to be seen. No wonderful smells of deliciousness, no happy music in the wind, no old men under the tree, no mothers at the picnic table.
My grandmother had passed away, just before her birthday.  
Instead of jovially chatting and cooking, I watched my father cry.  We were at the cemetery and not my grandma's. We had celebrated our last St. Patrick's Day Birthday party.   There was no roasted pig ever again.
Thirty plus years have passed since our last family gathering to celebrate my Grandmother on St.Patrick's Day. Her home is gone, the huge table is gone, my parents too, are gone. The memories of all the love, happy laughter, smiling faces, hugs, delicious food and good times, the memories, remain. 
Happy St. Patrick's to you, hug your loved ones and Happy Birthday Grandma! 
Read more: A global St Patrick's Day celebration is on its way and we need your favorite March 17 memories
This article was submitted to the IrishCentral contributors network by a member of the global Irish community. To become an IrishCentral contributor click here.