Ireland has left a big mark on Hollywood
Irish people account for thirteen of the many stars on the Hollywood Walk of Fame in California. However, without a doubt, there will be more added in the future!
Below, learn more about the thirteen Irish stars on the Hollywood Walk of Fame:
Read More: How did Hollywood get its name and how its origins were found in Ireland
George Brent
14
The first Irish person to have a star on the Hollywood Walk of Fame was Co Galway man George Brent. He has two stars - one for his television work and one for cinema.
Brent was born in Ballinasloe in 1899 and was an IRA courier during the War of Independence. In 1925, he went to America with a stage company and starred on Broadway with the likes of Clarke Gable.
Five years later, Brent signed to Warner Brothers Studio and starred in films such as Baby Face, The Golden Arrow, Jezebel, and The Fightin' 69th. He went on to become a leading man starring opposite the likes of Bette Davis and Greta Garbo.
Brian Donlevy
14
Brian Donlevy's star is not too far from George Brent's.
Born in Portadown in 1901, Donlevy was 10 years old when his family emigrated to the US.  After serving in the military during WWI, Donlevy's interests turned to acting and by 1939 he was nominated for an Oscar for his turn as a drill sergeant in Beau Geste.
The rough and rugged Donlevy assumed a rather different character in private life. He wore dentures, a hairpiece, elevated shoes, and a corset! 
Pierce Brosnan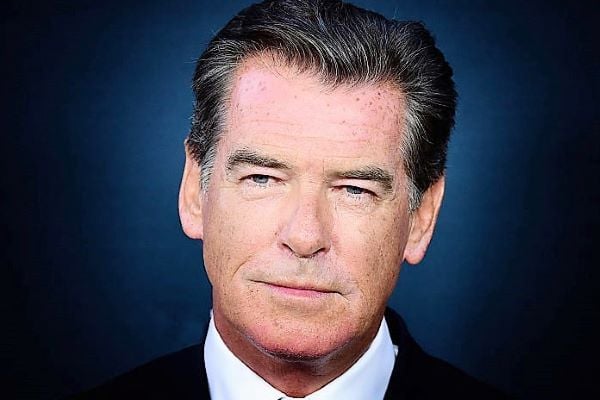 14
In 1997, Pierce Brosnan received his star on Hollywood Boulevard.
Brosnan was born in Navan in 1953 but left for London at the age of 16 to pursue a career on stage. He came to prominence in Remington Steele but it was in 1995 that he became a household name when he became the fifth actor to play James Bond.
Read More: Young Irish actor in top 7 talents to watch next year, according to Hollywood Reporter
Barry Fitzgerald
14
Another Irish star on the Hollywood Walk of Fame is Barry Fitzgerald.
Born William Joseph Shields in Portobello Dublin, he rose through the ranks of the Abbey Theatre and was closely associated with the plays of Sean O'Casey.
Fitzgerald caught director John Ford's attention and was brought to Hollywood to star in a screen version of The Plough and the Stars.
After being nominated for both Best Actor and Best Supporting Actor for the same role in 'Going My Way,' the Academy enacted a new rule to prevent a repeat scenario!
Geraldine Fitzgerald
14
Geraldine Fitzgerald was born in Greystones in 1913.
In the 1930s she went to Hollywood and in 1939 was nominated for an Oscar as Best Supporting Actress for her role in Wuthering Heights.
Fitzgerald had frequent clashes with studio head Jack Warner and this resulted in her losing many important roles but, it did not stop her from getting a star on the Hollywood Walk of Fame in 1960. 
Read More: Top Irish horror movies to celebrate Halloween
Creighton Hale (Patrick Fitzgerald)
14
Creighton Hale was born Patrick Fitzgerald in Cork in 1882. In the early 1900s, he joined an acting troupe touring America and found his way into the burgeoning film industry in Hollywood. He changed his name to Creighton Hale and made his first screen appearance in the 1914 silent film The Exploits of Elaine.
Hale went on to make numerous turns in slapstick films and with his trademark round glasses, Hale was stereotyped as a comedy actor but in his private life, he lived anything but a comedic life.
With the onset of 'talkie' movies, Hale's stardom waned, but in 1960 he received a Hollywood Star.
Read More: WATCH: Saoirse Ronan stuns on the cover of Vanity Fair magazine
Rex Ingram
14
Rex Ingram was born Reginald Ingram Montgomery Hitchcock in Dublin and grew up in Birr, Co Offaly.
Ingram went to America in 1911 where he got involved in film directing. Despite becoming a much sought after director in Hollywood, his rakish Irish ways never left him - the Irishman halted the production of 'Scaramouche' in 1923 to celebrate St. Patrick's Day with a 12-day party! His wild ways were tamed when he converted to Islam in 1933.
Among Ingram's most notable films are The Prisoner of Zenda and The Four Horsemen of the Apocalypse.  Ingram died in 1950 in North Hollywood from a cerebral hemorrhage.
Read More: "Black 47" finally breaks Hollywood's silence on the Irish Famine
J. M. Kerrigan
14
Joseph Michael Kerrigan, better known as J.M Kerrigan, was born in Dublin in 1884. He became a shining star with the Abbey players but, his star shot across to Broadway in the 1920s before going westwards to Hollywood.
Kerrigan was a familiar face in many John Ford films including The Informer. He also starred in Gone with the Wind, Black Beauty, The Sea Hawk, and 20,000 Leagues Under the Sea. He died in 1964, four years after his star was placed on the Walk of Fame.
The Moore Brothers
The Moore brothers from Co. Meath had their respective stars placed on the Walk of Fame in 1960. Matt, Tom, and Owen all made an impact on the early days of Hollywood when they emigrated from Ireland.
14
Matt Moore began his career acting in short silent films, but his pet cats became just as legendary in Hollywood. Moore was known to bring his feline friends on set and persuaded the director to let them appear on film! Two of Moore's cats have their own mark on the animal section of the Hollywood walk of fame!
14
Owen Moore became the leading man in many Mary Pickford films and would go on to marry her in 1911, but Pickford left Owen for Douglas Fairbanks in 1920 and alcohol became a constant feature in the Meath man's life thereafter. Owen Moore later married Kathleen Perry who was a silent film actor. He died in LA at the age of 52.
14
Like his brothers, Tom Moore joined the film industry on the west coast of America in the early 20th century. He married three times and like many silent film actors at the time, his career took a bruising with the advent of the talkies. He died in Santa Monica in 1955.
Read More: Happy Birthday Gabriel Byrne! Celebrate with his top ten movies
Maureen O'Hara
14
Maureen O'Hara's star was unveiled on Hollywood Boulevard in 1960. Born in Ranelagh Dublin as Maureen Fitzsimmons. O'Hara also wanted to be an opera singer like her mother, but her stint with the
Abbey Theatre saw her take a route into screen acting instead.
O'Hara starred in many blockbusters throughout her career, including the Hunchback of Notre Dame, How Green was my Valley, Sinbad the Sailor, Miracle on 34th Street, and of course The Quiet Man with John Wayne, with whom she also starred opposite in many westerns. 
The red-headed O'Hara was renowned for playing feisty female characters on screen, and off-screen she was a woman who did not suffer fools gladly.  O'Hara died in 2015 and was buried in Arlington National Cemetery next to her husband  Captain Charles Blair who had died in a plane crash in 1978.  
Read More: Are these the best Irish actors of all time?
Maureen O'Sullivan
14
Another famous Maureen with a star on the Hollywood Walk of Fame is Maureen O'Sullivan. Born in Boyle Roscommon in 1911 the daughter of an officer in the Connaught Rangers. O'Sullivan had a screen test for 20th Century Fox who was on location filming Song O' My Heart which starred tenor John Mac Cormack. She later went to Hollywood where she signed a contract in 1932 with MGM.
O'Sullivan found fame playing Jane in the numerous Tarzan films of that era. O'Sullivan also starred in Anna Karenina, The Thin Man, and the Marx Brothers film A Day at The Races.
O'Sullivan was the mother of actress Mia Farrow from her first marriage to Australian director John Farrow. O'Sullivan was honored by her birthplace Boyle during a visit there in 1988 and her star on the Hollywood Walk of Fame was unveiled in 1991, seven years before her death at the age of 87.
Who's your favorite Irish actor? Let us know in the comments!
This article was submitted to the IrishCentral contributors network by a member of the global Irish community. To become an IrishCentral contributor click here.