Donald Trump's visit to Ireland in June is not something that should be shunned. 
Ireland should welcome President Donald Trump with open arms when he gets there early June, as the Irish Times is reporting.
Here's why: Trump is the President of the United States. He represents the office of the most powerful leader on Earth and that is worthy of respect.
Every other president has been greeted cordially, though Ronald Reagan did draw protestors. They were headed up by unmasked pedophile Bishop Eamon Casey, who it turns out raped his niece
Trump clearly has a liking for Ireland and knows the country well. He has probably been there more often than any other president.
Read more: Should President Trump's June visit to Ireland be banned due to hate speech?
4
He is a valued and hugely important local employer at Doonbeg hotel and golf club -  $10 million dollars was pumped in by the Trump family in 2015 and 2016. The number of employees went from 180 to 200 in a relatively remote part of Ireland. That's huge. The property was a basket case when he took over.
Trump has also tried to pass E-3 visa legislation which would allow more Irish to emigrate to America legally.
He has a very fine Irish American staff, starting with Chief of Staff Mick Mulvany, chief media guru Kellyanne Conway, Defense Secretary Patrick Shanahan to name three. And then there's Vice President Mike Pence, also a fine Irish American and a strong contender already for White House 2024.
4
Remember, Trump looks very likely to win re-election with a booming economy!
He won last time with 46 percent of the vote and Ireland needs to stay on his right side. We may need his help on the border issue if the British go with a no-deal Brexit.
Read more: Donald Trump will solve all of west of Ireland's woes with his visit
For conservative Catholics, Trump is the best bet to end legal abortion in America. He needs just one more vote to overturn Roe V Wade.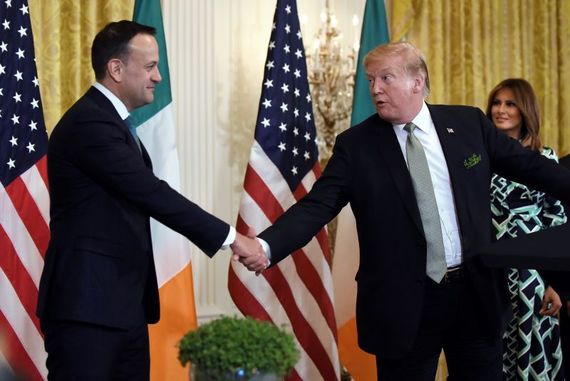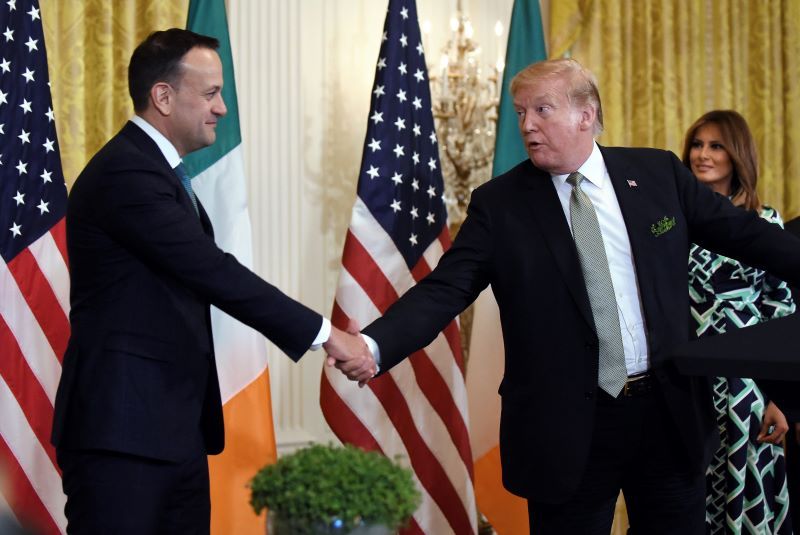 4
Finally, if you don't like the man, at least have the decency to respect the country he represents and the great Irish contribution to it.  Any US flag burnings will go down very badly.
What are your thoughts? Have your say in the comments section below or vote here in our poll.