Why Irish Americans and the Irish government need to join forces to ensure Irish American heritage and culture is not lost because of lack of emigration
There is a reason why US Speaker Nancy Pelosi and powerful Ways and Means Chairman Ritchie Neal were in Ireland last week, lending their considerable weight to the Irish government in preserving peace and preventing a hard border.
The reason is their personal and commendable support for peace and equality in Ireland coupled with the knowledge that millions of Irish Americans also care about preserving peace in Ireland. Addressing the Dail, the Speaker said that for generations, "Ireland has been the emerald thread in the fabric of American history and national life."
Read more: This Irish university is offering an online course that explores all things Gaelic
However, that thread is fraying fast in the absence of new Irish immigrants to America, the aging of Irish American activists and the faster growth of other immigrant groups such as Hispanic and Asian. Unless we seriously engage the next generation of Irish Americans in their heritage the emerald thread will snap.
What can be done?  A 2017 IrishCentral survey of Irish Americans under 45 concluded that staying connected to Ireland via Irish studies appears to be the optimal way to engage the next generation.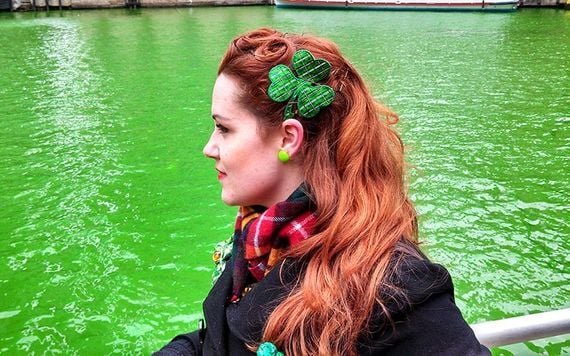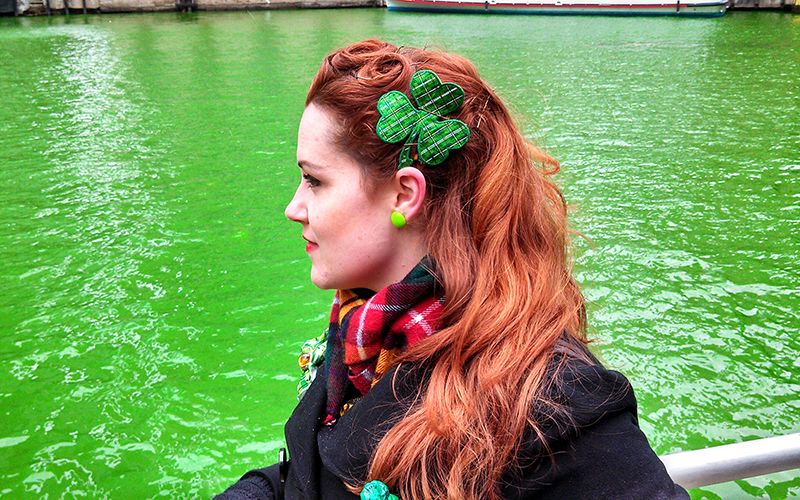 4
Eighty-five percent were interested in studying Irish history, politics, and literature if courses were available locally in the United States, 75 percent expressed a desire for online distance learning courses on Irish topics.
Significantly, 45 percent favored cultural programs in Ireland for young people, which could be met by a type of Irish Birthright program. For example, the Israeli government deploys 75 young Israelis to American universities to coordinate Friends of Israel groups and facilitate educational and Birthright trips to Israel.
The Irish Government is now reviewing all ideas for better engagement of our younger Americans of Irish heritage and readers are urged to email their proposals to  the Irish Abroad Unit in the Department of Foreign Affairs at globalirishhub@dfa.ie
In the United States, the American Conference for Irish Studies (ACIS) is one of the leading organizations connecting younger Americans to contemporary Ireland. According to its new President Kate Costello-Sullivan, ACIS, a multidisciplinary scholarly organization founded in 1960, is becoming "an inclusive, dynamic, and diverse organization, in keeping with our highest principles and reflective of a multicultural Ireland."
4
Dean of the College of Arts and Sciences at Le Moyne College in Syracuse, Costello-Sullivan (who is a fourth generation Irish American) pays tribute to her predecessor, Professor Timothy McMahon of Marquette University, for implementing ACIS's first diversity statement, adding, "there was a time not too long ago when Irish studies was considered implicitly male.
She added also people assumed Ireland was implicitly white. "I want to make sure that women and gender studies are interwoven in the fabric of the organization and our scholarship."
The key for Professor McMahon is that the study of Ireland by young Americans is an important lens on so many issues facing the broader world today.
For example, the annual ACIS conference in Boston last month attracted academics from 12 countries, 41 U.S. states, 175 American colleges and universities, and 13 Irish colleges, generating 350 presentations over three days on a diverse range of topics including migration, transnational networks, race, women and violence, theater of protest, screen Ireland, peace studies, colonialism, post-colonialism, frontiers, liminalities and thresholds.
Keep up-to-date with IrishCentral's education news here
While a recent analysis by the American Association of Departments of English (ADE) noted that bachelor's degrees conferred to English majors are down 20% since 2012, it also noted, "responsive departments that know how to market their worth to students are finding new ways to thrive." Irish Studies departments in America are a good example of such responsiveness.
Kelly Matthews, Vice President of ACIS and Associate Professor of English at Framingham State University in Massachusetts, notes, "Young people are just like us: they worry about their own future and the future of the world.  Studying the past, the arts, the politics, and society of the present draws them in and connects them to conversations begun by scholars of previous generations."
Moreover, students who are studying science subjects frequently take an Irish studies course because it teaches them valuable skills such as critical thinking, analysis, and research.
Kevin Kenny, Director of Glucksman Ireland House at NYU, observes that courses on immigration and diaspora are very popular among History and non-History majors: "The history of Irish immigrants holds important precedents for most of the issues at stake in the United States today, from the origins of migration to inequality and social mobility, and from religious toleration and nativist bigotry to political mobilization and government policy.
4
Without an understanding of how immigration worked in the past we have little hope of understanding how it works in the present, let alone enacting reforms for the future."
Kelly Sullivan, Assistant Professor at New York University, reflects that "perhaps the most popular course I have taught at NYU is on Irish Women's Writing, one of only a handful of courses in the university aimed specifically at reading work by women, and the strength and success of the course lies in making sure we have a robust historical context for the work we read."
Read more: Learning Irish for the first time - a challenge and a joy
Many papers at the ACIS conference in Boston were devoted to the ever-popular Heaney, Yeats, Joyce, Lavin, Beckett, and Bowen, but contemporary Irish and Irish American writers and poets received more attention than in previous years, including highly acclaimed readings by Leontia Flynn, Emilie Pine, Michael Longley, Catherine McKenna, and Mike McCormack. University of Limerick Ethnomusicologist Aileen Dillane (most recently at the Keough-Naughton Institute) presented a fascinating paper on "Faith, Fury, and Feminism" in the songs of Sinead O'Connor. Dillane, building on the legacy of NYU professor Mick Moloney, researches how "Irish" music remains central to current representations of Irish and Irish American identity.
Notwithstanding the popularity of Irish Studies and its success in strengthening the bonds between Ireland and next-generation Irish Americans, the limited funding to support chairs and professors in Irish courses restricts its ability to scale up in the way that Jewish studies have in America.
The Department of Foreign Affairs and the Northern Ireland Office have helped by providing some financial support, with the former funding a new website with features that ACIS believes will enable members to search and share Irish studies research across the globe. Such funding links town and gown in smaller cities, keeping Irish studies vibrant across the US. Irish universities also need to plan a united campaign in the United States to build an attractive brand for education in Ireland that would complement a birthright program.
A select few Irish American philanthropists have generously contributed to endowing institutes and chairs of Irish studies in America, including Lew and Loretta Glucksman at New York University, Brian Burns at Boston College, and Martin Naughton and Don Keough at Notre Dame. New York Times columnist Dan Barry states that such places are "the perfect example of the twinning of art and scholarship to remind us who we are and where the hell we might be going."
But significantly increased funding from the Irish government and from private donors in Ireland and America is urgently required if the emerald thread is to be preserved by the next generation of young Irish Americans.
* Ted Smyth is President of the Advisory Board of Glucksman Ireland House at New York University.
Read more: How many of these Irish words do you know?