The action of the Catholic priest who denied Joe Biden Holy Communion during Mass in South Carolina should be seen for what it is  - a hypocritical act, given the sinful history of abuse in that very diocese.
Former vice president Joe Biden was forbidden from receiving communion at the altar rails on Sunday in a Catholic church in Florence, South Carolina, where he was canvassing.
Father Robert E. Morey, from Saint Anthony's Catholic Church, said in a statement that he refused the former Vice President the Eucharist at 9 am Mass.
"Sadly, this past Sunday, I had to refuse Holy Communion to former Vice President Joe Biden," Father Morey said.
"Holy Communion signifies we are one with God, each other and the Church. Our actions should reflect that. Any public figure who advocates for abortion places himself or herself outside of Church teaching."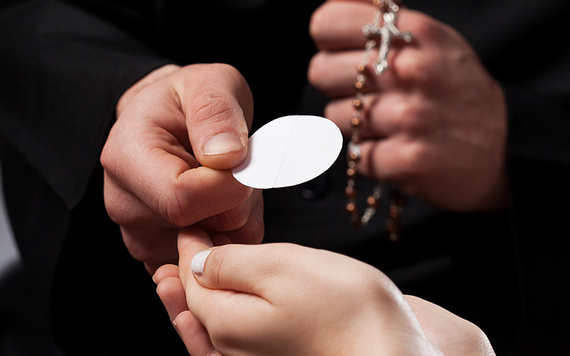 3
Obviously the good Father was not living up to the advice of Jesus in the gospels, such as, "let him without sin cast the first stone" or indeed "judge not lest you be judged."
Let's look at the institution behind the priest making the moral judgment on the former Vice President.
Read more: Irish priests warn Catholic sacraments will disappear amid vocation crisis
Consider the following report from March, this year.
"The names of 42 Catholic priests with South Carolina ties and who had been credibly accused of sexual abuse or misconduct with children were made public late Friday afternoon by Diocese of Charleston, which oversees all Catholic churches in South Carolina," as the State put it. 
Forty-two pedophiles that are definitely identified are quite a number and we know there were likely many more. There were close to 150 victims identified.
Did Father Morey ever refuse any of his pedophile cohorts Communion we wonder? 
If he knew, would he have done so anyway, given they were undoubtedly his colleagues at some point?
Did he think about the clear hypocrisy of his action given that the South Carolina diocese had a dreadful record on covering up pedophile priests?
Did he approve of the following as reported in the South Carolina press?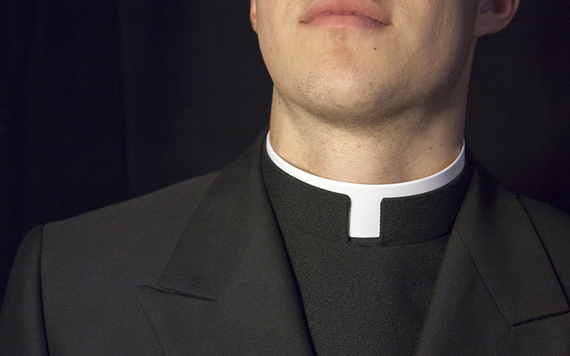 3
"The Catholic Diocese of Charleston is trying to stick its insurance companies with the bill for millions of dollars in claims paid to nearly 150 people whose lives were damaged by sexually abusive priests - three times the number of victims that was initially reported," the Post and Courier states. 
Read more: Irish ex-priest who abused at least 25 children in California arrested in Portugal
How about the allegation contained in a lawsuit against the current Bishop of Charleston, Robert Guglielmone, that 40 years ago while based in New York
"Guglielmone was known in the community and among children at the church as a sexual predator. The suit alleges Guglielmone molested and performed sex acts on a boy beginning in 1978 when the child was 8 years old."
Let's be fair to the bishop the allegations are very old and he is strongly contesting them, but nevertheless Father Morey had some nerve calling out Joe Biden as a sinner given the record of his own colleagues and what was going on in the diocese.
It is precisely this type of reality distortion that has destroyed the reputation of the church across so many countries. The attempts to be holier than thou while covering up the blackest of all secrets is what will ultimately cause the Church to lose all credibility.
Denying Communion to Joe Biden must be seen for what it is, a hypocritical act by an individual from an institution that has no place making moral judgments on anything.
Politics should stop at the Church door and this kind of grandstanding does no good for anyone.
Should this Catholic priest have denied Joe Biden Holy Communion? Let us know your views in the comments section below.
Read more: Pope confronts world's obese over 820 million starving people in the world