The song "Grace" is an important and meaningful part of our history and it is a slap in the face for the BBC to attempt to censor our history.
The British Broadcasting Corporation (BBC) is a British public service broadcaster. Its headquarters are at Broadcasting House, Westminster, London and it is the world's oldest national broadcasting organization.
According to the BBC's website, one of their five public purposes is to help achieve their core mission to inform, educate and entertain, along with to support learning for people of all ages.
Well, I'm just going to come right out and say it - that's a bunch of malarkey.
Music legend Rod Stewart told Billboard magazine this week that the BBC Radio would not let him perform his cover of the Irish ballad "Grace" or even his 1976 classic song "The Killing of Georgie."
Steward said, "They won't let me sing 'Grace' because of its Irish, anti-English overtones in the song."
Read more: When Rod Stewart wooed Las Vegas crowds with an Irish rebel song "Grace"
The beloved ballad, written by Frank and Seán O'Meara in 1985, depicts the life and tragic romance of Joseph Plunkett and Grace Gifford as well as Plunkett's love for the Cause of Irish Freedom, which he gave his life for.
Joseph Plunkett was an Irish nationalist, poet, journalist, revolutionary and a leader of the 1916 Easter Rising. And for just a few hours on May 4, 1916, he was Grace's beloved husband. Joseph and Grace planned to marry on Easter Sunday in 1916 but those plans had to be put on hold when Easter Week was chosen as the date of the Rising, a rebellion planned in hopes to overthrow British rule in Ireland.
The British Army suppressed the Rising and in order to prevent the further slaughter of Dublin citizens, and in the hope of saving the lives of their followers, the members of the Provisional Government agreed to an unconditional surrender. The leaders of the Rising were taken to Kilmainham Jail in Dublin to await their fate.
Between May 3 and 14, 1916 fifteen leaders of the Rising were court-martialed by the British Army and convicted and sentenced to death by firing squad. As the executions went on, the Irish public grew increasingly hostile towards the British and sympathetic to the rebels.
Read more: Was 1916 leader Joseph Plunkett a roller-skating champion in Algeria?
5
Seven hours before his execution by firing squad at the age of 28, Joseph was permitted to marry his sweetheart Grace Gifford in the chapel in Kilmainham Jail. Grace went on to live another 39 years and she never remarried.
"It's one of the greatest love songs ever written," says Stewart.
Stewart says he first became familiar with the Irish song about three years ago when he heard Celtic fans singing it. Stewart said he visited Kilmainham Jail in Dublin, "I visited the jail and went into the chapel where it all happened. So it means a lot to me, that one, it really does."
Stewart continued, "Man's inhumanity to man never stops to astonish me."
The song and the heroes of the Easter Rising mean a great deal to many Irish and Irish Americans. Kilmainham Jail in Dublin is now a museum and a visit there and to the chapel where Grace and Joseph wed is a harrowing experience.
Read more: Top most touching Irish ballads
5
Walking into the courtyard and standing where those heroes stood before their lives ended was a heartrending experience for me. I choked back tears as I toured the jail and when I left the jail that afternoon I continued on to Arbour Hill Cemetery to visit the mass grave where 14 of the leaders of the Rising are buried.
It's likely that many of the leaders of the Rising didn't expect to win. Patrick Pearse and Sean MacDiarmada had written that they may have to lay down their lives as a "blood sacrifice" in order to inspire the people of Ireland to demand and achieve their freedom. They may have been right. The executions of the leaders of the Rising created a huge shift in public opinion. That shift led to the establishment of the Irish free state and the eventual forming of the Irish Republic.
The heroes of the Easter Rising, Kilmainham Jail and yes, even the song "Grace" is an important and meaningful part of our history and it is a slap in the face for the BBC to attempt to censor our history.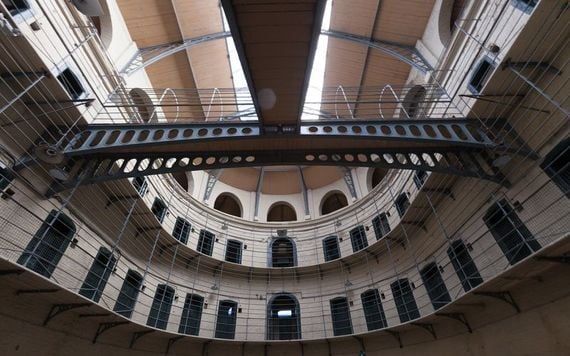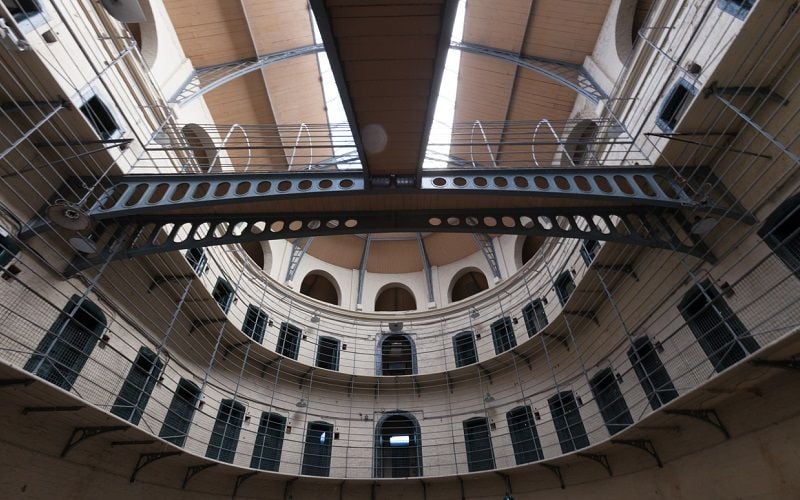 5
I've been a fan of Ron Stewart's since I first heard him sing in 1977. As teens, my sister Eva and I returned from a day of shopping on Bergenline Avenue in West New York, NJ after pooling our money together to purchase Stewart's album, "Foot Loose and Fancy Free."
I still remember sitting on the floor in our living room in our railroad room apartment and playing, "I Was Only Joking" on the record player over and over again. The song which Stewart co-wrote, tells a heartfelt tale of youth, looked on from a now mature perspective in regret and sorrow. The song features Stewart's talent as a songwriter and storyteller and more than forty years later it remains a favorite of mine.
According to Stewart, the BBC also banned him from singing "The Killing of Georgie," deeming the song "too controversial."
My sister was 17 years old in 1977 and she played "The Killing of Georgie" over and over again telling me how she loved it. Stewart wrote the song about a homosexual friend who was murdered by a gang in New Jersey. It was a groundbreaking song at the time and one of the first songs to deal with the subject of homophobia.
Months later while we sat on the same living room floor talking, my sister came out to me. In a time when it was much more difficult to be openly gay in America, I'm grateful my sister was able to relate to a song which addressed being gay back in 1977. Stewart wrote about Georgie, "His mother's tears fell in vain the afternoon George tried to explain that he needed love like all the rest."
5
It's a beautiful song then and now.
I've seen Rod Stewart perform too many times to count since 1977 and sitting in the second row for a performance in New Jersey a few years back remains a highlight in my life.
It seems these days so many celebrities give their opinions on various topics or even tell fans who they should vote for, I have always admired Rod Stewart for steering clear from all of that. Rod Stewart has been a gentleman and a class act in my eyes since 1977 and I believe he truly respects his fans. All of them.
His rendition of the song "Grace" is absolutely stunning. Well done, lad. Well done.
Rod Stewart is scheduled to perform in County Cork, Ireland next summer. No doubt when he sings, "Grace" the song will be very well received.
What did you make of the BBC's decision? Let us know in the comments section, below. 
This article was submitted to the IrishCentral contributors network by a member of the global Irish community. To become an IrishCentral contributor click here.