Loah is one of the most exciting talents on the Irish music scene and next week, she'll take the stage at The Craic Fest's spring Craic Session in New York City.
You know her from the smash hit song she co-wrote with Hozier called "Someone New" (it has 90 million views on YouTube) and from her starring role in the television adaptation of Sally Rooney's "Conversation With Friends."
Sallay Matu Garnett, who performs as Loah, grew up in Maynooth, Co Kildare, then studied to be a pharmacist at Trinity College and her music combines both aspects of her rich cultural inheritance with ease. 
Working with a modern fusion sound she calls ArtSoul, her songs combine elements of West African rhythms with nods to her Kildare childhood playing fiddle and violin in Comhaltas Ceoltóirí Éireann. 
On April 28, she will take to the stage at The Craic Fest's springtime Craic Sessions at The Wolfhound in Astoria, Queens in a gig that promises to be one of the highlights of the musical year.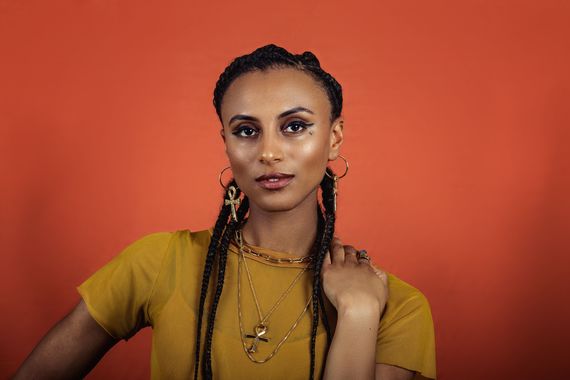 4
"We've been asking her for four years to come over and play, so persistence pays off once again for The Craic Fest," Festival Director Terence Mulligan tells IrishCentral. "She was a star last time she played here but now she's on another level."
The Craic Fest springtime Craic Sessions are a more intimate version of the larger festival, Mulligan says. "It's the perfect venue. She has new songs out from her forthcoming album, so this is going to be a night to remember."
Last fall, Loah supported Australian singer Alex Cameron on a US tour on the heels of her critically acclaimed EPs. For her most recent one "When I Rise Up," Loah set poems by Langston Hughes, Eva Gore-Booth, W.B. Yeats, Katharine Tynan, and others to music in a spell-binding seven-track collection.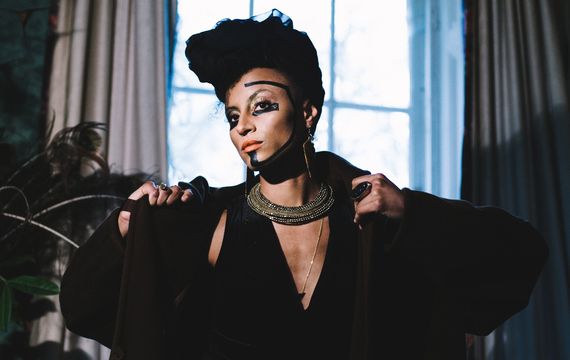 4
Fans will know that her family moved from Ireland to Gambia and then Sierra Leone when she was 12 in an uprooting she didn't initially embrace. By that age, you are settling into yourself and putting down roots so to have them upended seemed almost cruel at the time she has said.
But soon she found her feet and discovered her West African reference points stood to her both musically and spiritually so that when she returned to Ireland to complete her Leaving Certificate she felt she was really enjoying the best of her dual inheritances. 
In Sierra Leone, she first started writing songs on the piano, back in Ireland, she took the age-old course of pursuing a solid career path in pharmacology at Trinity College, until she began to ask herself if this was the path she wanted to pursue.
Soon after graduation, she made the move to music where it's like the one she wrote with Hozier helped make her name. A striking-looking woman, along the way she has also had success as an actor, playing the part of Evelyn in the recent adaptation of Sally Rooney's "Conversations With Friends."
In more recent times, she has sung with the Irish Women in Harmony collective (whose cover of The Cranberries' "Dreams" topped the Irish charts), played Mary Magdalene in the London production of "Jesus Christ Superstar," and co-presented the RTE television series, "Heart of Saturday Night."
It's a busy career with a new debut album in the offing and the buzz that follows it. If you're hearing about her for the first time in this article, do yourself a favor and catch her video for the hit single "April Brave" on YouTube. As well as being one of the best music videos I have ever seen (it's like a shot of adrenaline with a chaser of dopamine) it's a banger of a track.
Supporting Loah on the night of the Craic Session will be Irish folk artist Aoife Scott in a duo set with her partner Andrew Meaney. Born into the legendary Black family, Scott has enjoyed success as an established artist in her own right for years. 
Following her highly celebrated debut album "Carry The Day," which was launched at Temple Bar Tradfest to critical acclaim, Scott released her much anticipated second album "HomeBird" at the Button Factory at Temple Bar Trad Festival in 2020. Second only to the legendary Christy Moore and up there with Lankum as voted by the readers of Hotpress Irish music magazine in 2021, she's really a headliner in her own right.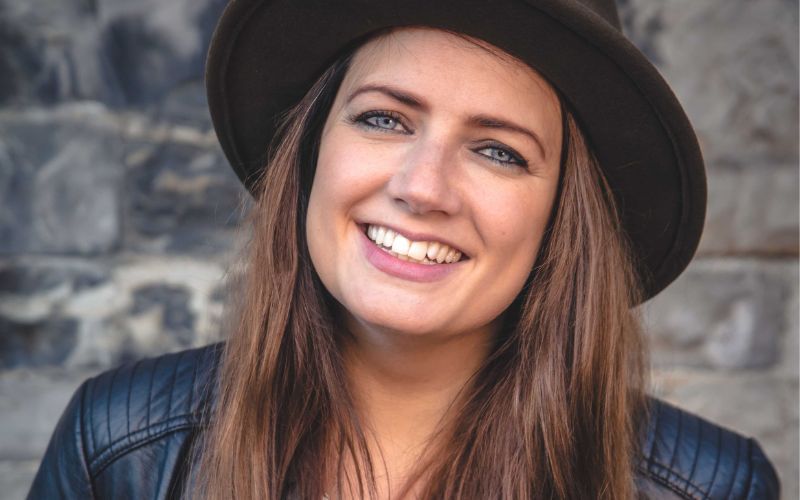 4
But that's not all, there will also be a secret special performer on the night to bring some Craic Fest glamor to the proceedings (and we do mean glamour, the likes of Colin Farrell have popped into these events unannounced in the past). On the night it will probably be another singer, but who knows who will show up, you certainly won't know if you don't go. 
It's a measure of Mulligan's connects and his clout in the industry that he can book acts this talented over and over, but its also a tribute to his festival's longevity (25 years in the life of an arts festival deserves an award and recognition in its own right).
Giving a platform to new, emerging, and established talent and creating community for the Irish arts in New York, this is going to be the best gig you attend this year and it's going to be hard to get a ticket soon so get a jump on it to avoid disappointment. I'll see you down there myself, I know a good night out when I see one.
Hosted by the Cultural Immigrant Initiative funded by council member Julie Won from Queens, the grant brings together Irish and other immigrant voices to celebrate their diversity in the most diverse borough in the world.
You can RSVP for the Craic Session with Loah and Aoife Scott online here or visit CraicFest.com