"Happiness for Beginners," starring Ellie Kemper and Luke Grimes and arriving on Netflix on July 27, is a story about how one woman decides to deal with the end of her marriage in an impressively creative way.
Happiness isn't a place you arrive at, it's a choice you make.
So says Vicky Wight, the Monkstown, Co Cork-born film director who brings "Happiness For Beginners" to Netflix this month.
Whatever gets you through it, right? Pitting yourself against nature is one way to blow away the blues, and soon Helen (Kemper) and a quirky group of fellow hikers are contending with bear traps and blisters and the unexpected arrival of handsome newcomer Jake (Grimes).
The question is will Helen find more than biting mosquitoes in the wilderness?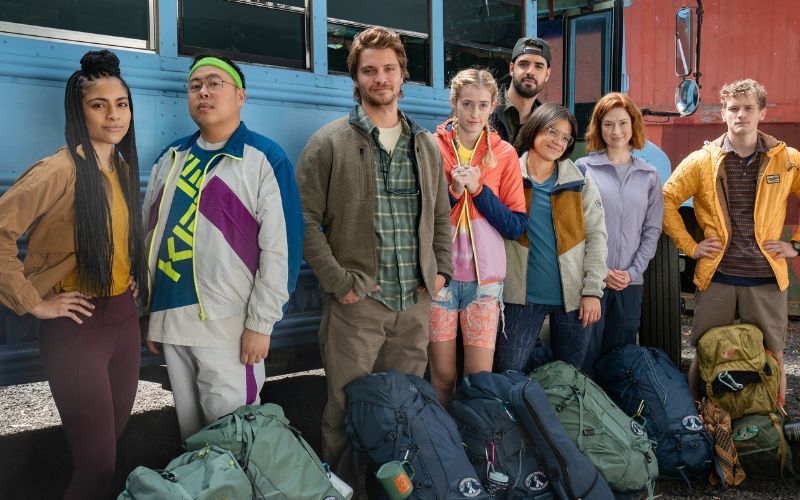 3
"I feel like middle age is the most important time for a woman in her life," Wight told the Irish Voice, sister publication to IrishCentral.
"Because you go through your 20s and 30s rushing through all of the experiences of life, and then suddenly find yourself in your 40s and you're like, "Oh, my God, I have to slow down.
"And that's where you start to reconcile all of the decisions that you've made up until that point, and either improve things or make things worse.
"So I respond very much to women's stories and especially women who are sort of transitioning from one phase of their life to another. That kind of story always appeals to me and that's what 'Happiness For Beginners' is all about."
Kemper agrees with this assessment. "I thought it was such a well-told story of one woman's experience in getting to know herself better," she told the press recently.
"I was immediately excited about the prospect of playing a woman whose outlook on life, when we first meet her, isn't so sunny. I've played a lot of optimistic rubes, and Helen was neither."
Based on the 2015 novel by Katherine Center, "Happiness for Beginners" is Wight's second adaptation of a title from Center's work. In 2020 she released "The Lost Husband," based on Center's 2013 novel of the same name. 
"In 'Happiness,' Center wrote a character that had really gone through it, who had made what she believed were the right decisions, and then found herself in a situation where, you know the husband who she thought was right she had really sort of settled for and ended up divorcing.
"I have a lot of friends at this age in my life who have gone through divorce and who have started their lives over. And almost all of them see it as a success, and not a failure. I think that's really what the story is about. It's about looking at what could be considered a failing and turning it into something completely different. Just reframing the difficult nature of divorce and losing somebody you love. And reframing it is something positive and a new beginning."
We all love stories where a character begins one way and ends completely differently, Wight continues. "I think that's where this character Helen really comes to play in the movie. It's less about her falling in love with somebody new and more about her falling in love with herself.
"In the movie a couple of times she actually says, 'You know, I don't need saving, I don't need you to come and tell me how to be happy, I can figure it out for myself.' I think that's really important for people, including women in middle age, to hear after you know being thrown a curve ball by life."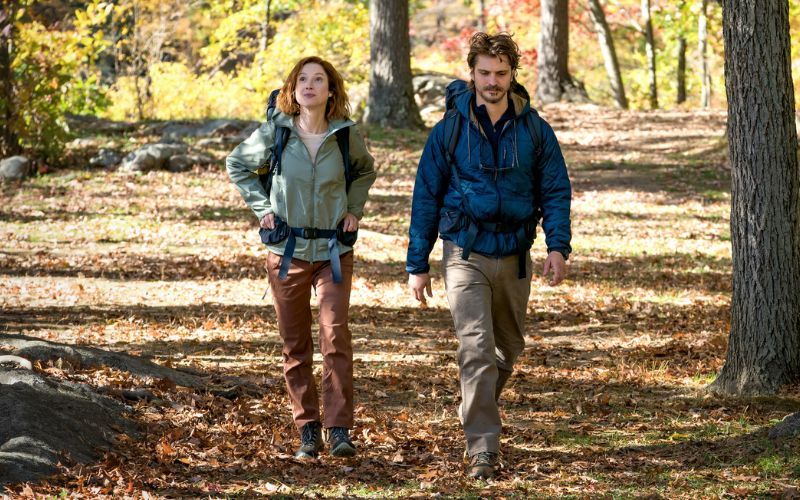 3
None of these issues are just philosophical to Wight, either. "I was very lucky to grow up with a very progressive mother who was not religious and always said to us don't ever learn how to cook because nobody would appreciate it!
"Moving to America made a huge difference too. We moved to America in the 1980s, at time when if came to America from Ireland, anything was possible. It just changed everything.
"I just kept thinking I can do exactly what I want to do. And we were not wealthy by any stretch of the imagination." 
"Let me just say it has been very hard to get to a place where I can actually get the movies made. But I never actually stopped believing that it could happen for me.
"So I think that has everything to do with my parents mindset and immigrating here!"
"Happiness For Beginners" premieres in select US theaters on July 21 and arrives on Netflix on July 27.