Modern American drama was born 100 years ago along the picturesque streets of Provincetown in Massachusetts, but visitors could be forgiven for not noticing
That's because there is little trace of the Irish American genius behind it to be found there now.
Arriving in the town in 1916, a transformative year for Irish history, Eugene O'Neill brought with him a suitcase full of new plays that included "Bound East For Cardiff" and "Anna Christie," his first major drama, which would eventually transfer to Broadway and win him his first Pulitzer Prize for Drama.
His title character Anna, like the bohemian little Cape Cod town, was decades ahead of her time, defying and even willfully breaking all the female stereotypes of her era.
Read more: Eugene O'Neill's legacy to be celebrated with linked American and Irish festivals
5
She is filled with O'Neill's signature sense of urgency, an erupting life force that knows that tonight could be your last night, so make the big speech and make your play for a lover, because there's no time to lose.
"The one thing that explains more than anything about me is the fact that I'm Irish," O'Neill told his son Eugene Jr in 1946. "And, strangely enough, it is something that all the writers who have attempted to explain me and my work have overlooked."
All his life O'Neill lived in the anxious way most of the Irish do, often bracing for impact, waiting for the piano to drop. His father was born in Ireland in 1847, the darkest year of the Great Hunger, so it's really no wonder that he lived in terror of privation and the poor house for the rest of his life.
That anxious background colored everything O'Neill subsequently wrote. To understand the Irish American inheritance in the half-century after the Great Hunger, one should first turn to O'Neill.
But could it be that his Irishness and the rawness of his material was better suited to New York than the quaint little seaside town where his talent first flickered to life?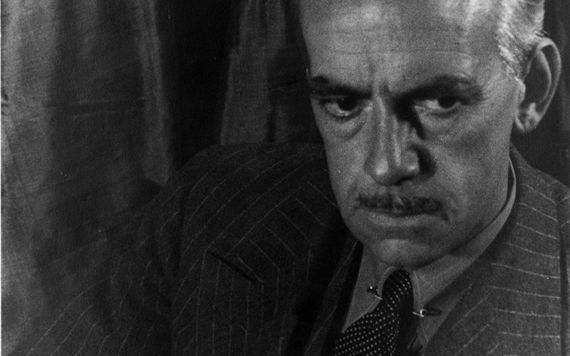 5
Could that explain why there isn't a statue, or an annual summer school, or any other dedicated annual event held in his honor there? The omission is so glaring that it has to be, at some level, intentional.
Provincetown has – and still does - play home to other groundbreaking American dramatists of course. Tennessee William's lived there (there's an annual drama festival in his name) Tony Kushner has a summer home in the town. Other writers like Norman Mailer and Michael Cunningham have summered there for years too. The links to landmark American drama are far from broken.
Given O'Neill's undeniable stature then wouldn't it be appropriate to keep a flame burning in the very place where it first kindled? Think of some of O'Neill's great themes like migration and it's consequences, and the use and abuse of memory for example, and his benign neglect by the town seems especially keen.
O'Neill co-founded the Provincetown Players group, he wrote his breakthrough play in the town, he even appeared in one of his debuts himself, with real fog rolling in from the bay on opening night as described in the text.
5
"If you're a playwright, you go to O'Neill as the source," Kushner told the press in 2011. "There's really not much in the way of serious American theatre before he came along. He proved it could exist. He's the father of us all, the first to stake a claim nationally and internationally for American dramatic literature."
So I bring all this up not to chide the town's leaders, who do a remarkable job of maintaining the inclusive, artistic and welcoming atmosphere of the place, especially at a time when the nation's president is turning his back on its most foundational commitments.
Instead I bring it up because for many visitors the opportunity to trace O'Neill's deep connections to the town would be a thing they might welcome. It might reconnect us to the theme of migration at a time when it's necessary to consider it.
It could be that Provincetown may be reluctant to celebrate a single artist over the many who have resided there through the years. Since 2005 there have been some O'Neill gatherings and readings and productions, but dedicated annual O'Neill programming has yet to find a venue and develop an audience.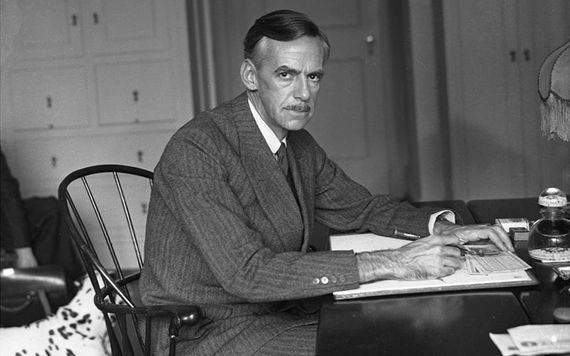 5
But I just think O'Neill should haunt that little seaside town more palpably than he does. Maybe I'm alone in this, but it seems the perfect place to first encounter him. A fishing village with a host of lively dive bars and rowdy bohemian quarters, a landscape on the outskirts of things, a liminal space between the sea and the land.
O'Neill put American theatre on the map for the first time, it would be inspirational if Provincetown could acknowledge his grand achievements with renewed focus, in the place where his talent fist flickered to life.