Ireland's Health Minister and Women's Council blast Texas group targeting rape victims and those diagnosed with fatal fetal abnormalities, as new legislation planned to protect women.
An anti-abortion group, from the United States, the "Sidewalk Advocates for Life", is planning a major operation, in Ireland, to intercept rape victims and couples who've gone through fatal fetal abnormalities, in the car parks of abortions clinics.
An undercover investigation carried out by Katie O'Neill, of the Times, in Ireland, uncovered the planned operation of the Dallas, Texas-based anti-abortion group. The investigation was carried out over a number of months and found that the US group were training people in Ireland to intercept women in Ireland. The journalist had received training material from Sidewalk Advocates for Life, including videos and documents.
Read more: "Fat, balding, Irish bishop" - Cardinal Dolan claims he can't excommunicate NY Governor Cuomo
O'Neill reported that the group plans to approach women or couples in the car parks of clinics and hospitals.
O'Neill said: "In America, they already have exclusion zones in certain locations which ban protests within a certain radius of the hospital, so sometimes that's where they have to get them is within the car park, they won't be able to get them on their way into the clinic.
"They are already trying to get around exclusion zones in Ireland by using this tactic, so they will be wearing hi-vis jackets and stopping every car that they see on their way in.
"They are hoping that, as per their training material, they say that they hope that some people will mistake them for parking attendants on their way in."
O'Neill also said Sidewalk Advocates for Life are trying to find out which doctors will provide terminations. New figures, published on Feb 18, 2019, today show that 274 general practitioners and ten hospitals have, so far, signed up to provide abortion services in Ireland.
She said, "They advised an undercover reporter with the Times to pretend to be a pregnant woman and to call up a number of GP services in order to determine which doctors were providing abortions so that they would know what locations they could and should picket at."
In a statement to the Times, the group said it is a "law-abiding organization that teaches others to lovingly and peacefully reach out to women at abortion centers, offering them non-violent solutions to their crisis situation."
Read more: Pro-life group allegedly harasses woman who procured medical abortion in Dublin hospital
The National Women's Council of Ireland has called for a "zero tolerance approach" to any attempts to intimidate women. Following the Times' report, the Council called for proposed legislation to introduce an exclusion zone around the clinics in question. They are calling on these laws to be brought before Ireland parliament as a matter of urgency.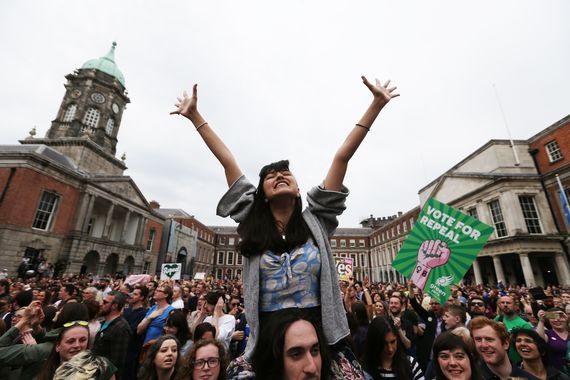 3
Women's Health Coordinator with the National Women's Council of Ireland Cliona Loughnane told BreakingNews she is not surprised by the US anti-abortion group's tactics.
Loughnane said "It is a tactic that we see across other countries where anti-abortion groups try and intimidate women or coerce women.
"So, I suppose we have to be able to react to it and that's why I think we all knew that we would need safety zone legislation and that has just become much more urgent."
Ireland's Minister for Health, Simon Harris, described Sidewalks Advocates for Life's plans as chilling, manipulative, and disrespectful of the democratic process. He added that introducing legislation to ensure safe access zones for women seeking an abortion would be a priority for him. He said he hopes that the law would be in place by the end of this year.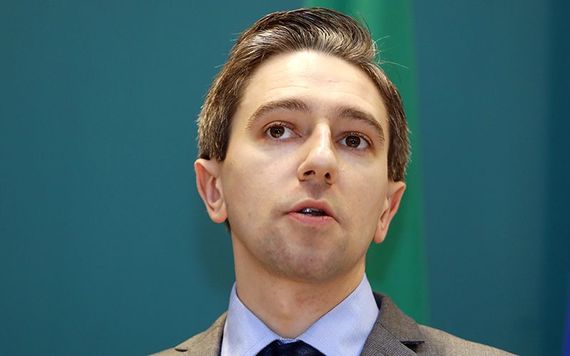 3
Harris told RTE that he found it sad such laws were necessary. He added that is now clear that people will continue to "disrespect democracy, disrespect women and their choices."
"It's the old-fashioned view that you know better than a woman and her doctor and this is something we really need to call out", he added.
The Minister pointed out there are existing laws in relation to intimidation and harassment.
Harris said, "We can change the laws all we want, but it does seem there are some people who will continue with manipulative tactics no matter what the law is and as a society we need to call this out."
Read more: Priest refuses Holy Communion to Irish politician who voted to legalize abortion