Ireland's Minister for Children Katherine Zappone announced that the unidentified remains of an estimated 796 children buried in a mass grave by the Catholic Church at a Mother and Baby Home will be exhumed.
The unidentified remains of children buried in a mass grave in Tuam, Co Galway will be exhumed, Minister for Children Katherine Zappone announced on Tuesday.
The mass grave is part of the Catholic-run Bon Secours Mother and Baby Home in Tuam, Co Galway, which is no longer operational having shuttered in 1961 after nearly 40 years.
Read More: Death records for 796 children at Tuam home published in full
On Tuesday, Minister Zappone said: "I understand that this is a hugely important decision for all connected to the site in Tuam, most especially those who believe they may have a loved one buried there and those now living close to the site."
"I am committed to ensuring that all the children interred at this site can have a dignified and respectful burial."
3
Minister Zappone said the process will be delivered in phases, noting the situation's "unprecedented technical and legal issues."
The process will be broken out as such:
- A phased approach to the excavation and recovery of juvenile human remains as far as is possible
- The use of systemic on-site ground truthing and test excavations to effectively locate burials
- Forensic analysis of any recovered remains and where possible individualization and identification
- Arrangements for respectful reburial and memorialization and the appropriate conservation of the site
"It is only by taking the right actions now," said Minister Zappone, "can we truly demonstrate our compassion and commitment to work towards justice, truth and healing for what happened in our past and, most especially, for those who were previously abandoned."
The exhumation and identification process will cost between €6m and €13m; the Bon Secours sisters have offered a "voluntary contribution" of €2.5m towards the overall cost.
Read More: PODCAST: Horror story of 796 babies found in Tuam mass grave unraveled
Minister Zappone stressed the nuns' donation was not a settlement and not an indemnity of any type.
The scandal of the Tuam Mother and Baby Home was revealed in 2014 when amateur historian Catherine Corless reported on nearly 800 death certificates from the Home, but no burial records.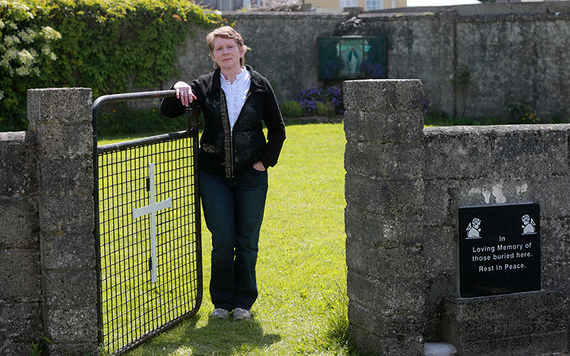 3
The following year, the Irish government launched a public inquiry, The Mother and Baby Homes Commission of Investigation. In March 2017, testing at the Tuam site confirmed "significant quantities" of human remains were found in at least 17 underground chambers.
Following Tuesday's announcement, The Tuam Babies family group said in a statement: "This is an exceptionally important decision and will pave the way for all the other mother and baby homes, and the lost children of Ireland."
"We want all of the children found if they are not in the grave, where are they? All of the children must be found and we would like to see a full excavation of the entire site as we believe there are many graves in the area, not just at the site we have all come to know."
"The lost children of Ireland deserve truth and recognition and dignity in their shameful deaths, which was no fault of their own."
Should more be done by Ireland's government to make reparations to those wronged by instituions like Mother and Baby Homes? Let us know what you think in the comments section below.