President John F. Kennedy is by far the most admired figure among Irish Americans IrishCentral.com can reveal.
A poll of 3,100 IrishCentral readers, carried out by Amarach Research, Ireland's leading polling research company and in conjunction with the University College Dublin Clinton Center and NYU Institute of Irish Studies, was taken over three days in February.
Kennedy was easily the most admired, mentioned by six times more respondents.
"It is obvious that JFK's winning of the White House was the most important moment in Irish American history said IrishCentral Publisher Niall O'Dowd "It is no surprise he tops the poll. The great grandson of Famine emigrants becoming president was the sacred moment."
7
In second place was former Vice President Joe Biden, who is notably outspoken about his Irish roots and enjoys a great rapport with Irish Americans.
7
In third place was New York's popular archbishop Cardinal Timothy Dolan whose deft handling of issues such as the gays in the St. Patrick's Day Parade has clearly won him many admirers.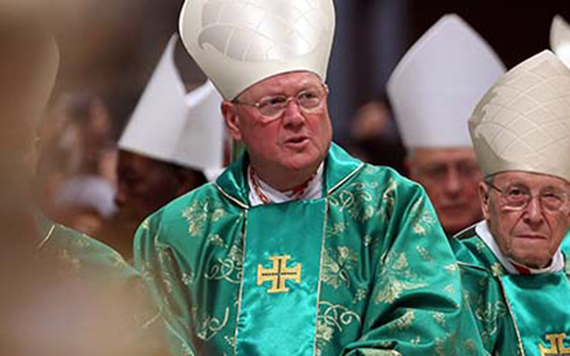 7
In fourth place was screen legend Maureen O'Hara, legendary figure for a generation of older Irish Americans, whose performance in "The Quiet Man" became one of the great moments in Irish film history. Although she was actually born in Dublin.
7
In fifth was Ronald Reagan, a president who was also very proud of his Irish heritage and who visited his Irish roots while in office.
7
Lastly but not least was Liam Neeson, the Northern Irish film star who has wowed audiences for decades, especially his amazing performance in Schindler's List and his role in the cult "Taken" films. The affable Neeson also does major charitable works for Irish organizations and UNICEF.
7
Is there someone our readers missed? Who would you add to this list?