Stephen Termini, the American tourist who was left in a coma after being seriously assaulted on Dublin's Talbot Street on July 19, says that he wants to become an Irish citizen. 
"You know when I'm here, I feel safe," Termini, 57, told the Independent.ie on August 24.
"I love this place."
He added: "I can't work now anyhow I don't have the strength; I want to be here and go to Co Mayo where my grandmother was from and see all that.
"My mother's ashes were scattered on the Cliffs of Moher. I really have a connection to this country and want to become an Irish citizen."
Termini said he "can't say anything negative about Dublin because of that."
Termini, from New York, was seriously assaulted just before 11 pm on July 19 on Talbot Street in Dublin's city center.
Termini told Independent.ie that he "never said anything to those kids" and that "one of the kids ran at me and jumped at me and kicked me." 
He said he could not remember the first two weeks in the hospital.
Gardaí have since confirmed that three male juveniles have been arrested and charged in relation to the attack.
Termini had been "saving every penny" for his trip to Ireland where he was planning to research his Irish roots, his sister told IrishCentral. The assault left Termini in a coma and at risk of losing an eye, though he has now been discharged from the hospital.
A GoFundMe was launched so Termini's sons could travel to Ireland to be by his side. The fundraising page, which is no longer accepting donations, raised more than $133k.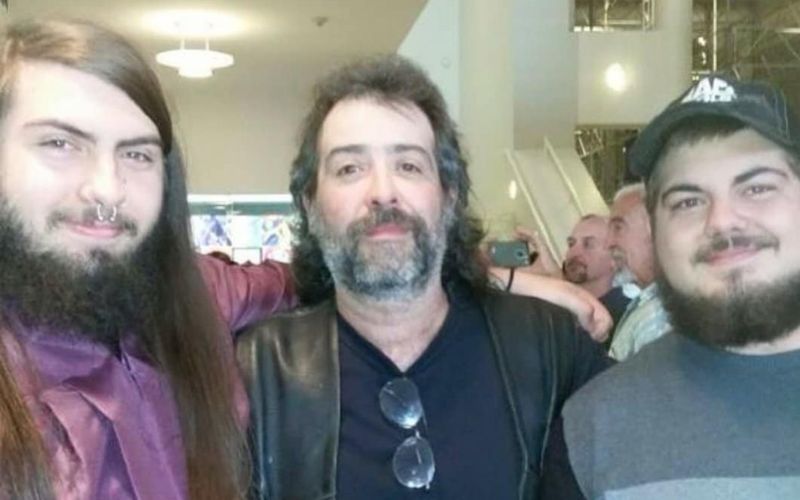 2
Reacting to the funds raised, as well as the public's response, Termini told Independent.ie: "It's f***ed up I mean what's happened.
"It's been bizarre and everybody wants to take my picture and autograph. They were buying me pints all the time.
"All the people in the country who donated money. I got to thank everybody who I don't know that dropped five or ten dollars or whatever. God Bless. I wasn't expecting money. All this money came and I thought 'What the f*** am I supposed to do with that.'"
After arriving in Ireland on July 27, Termini's son Jesse Rizzuto wrote on social media that "the people of Ireland have been incredibly supportive," but his other son Mike Rizzuto said that he and his brother do not feel safe in the capital.
Termini's assault spurred conversations about safety in Ireland's capital city. More assaults, including one on a group of British tourists in Temple Bar, followed, while Ireland's Minister for Justice Helen McEntee announced €10 million in additional funding for overtime for Dublin City Centre.