Holly McConnellogue, the fiancée of the late Private Seán Rooney, has posted a touching tribute to the Irish soldier on what would have been their wedding day. 
"08/08/23 08/08/23 We might not be getting married today but we will make up for everything we missed out on when I see you again," McConnellogue said on social media on August 8.
08/08/23 08/08/23 We might not be getting married today but we will make up for everything we missed out on when I see you again 🤍💞 pic.twitter.com/w15R3fRzki

— Hollaí Nic Conaill Óig (@holly_1865) August 8, 2023
Seán Rooney, 23, was killed on a peacekeeping mission in Lebanon on December 14 last year when the armored jeep he was traveling in came under attack in the southern part of the country. 
Three other Irish peacekeepers were injured in the attack.
McConnellogue, a native of Co Derry, previously paid tribute to her fiancé at Rooney's funeral last December. 
"I am absolutely heartbroken that our life together has been cut short, but I feel extremely lucky to have experienced that person and love," she said in a tribute read out by Fr. Derek Ryan at Rooney's funeral. 
"Some people don't ever have an opportunity to love and be loved in the way that Seán and I did."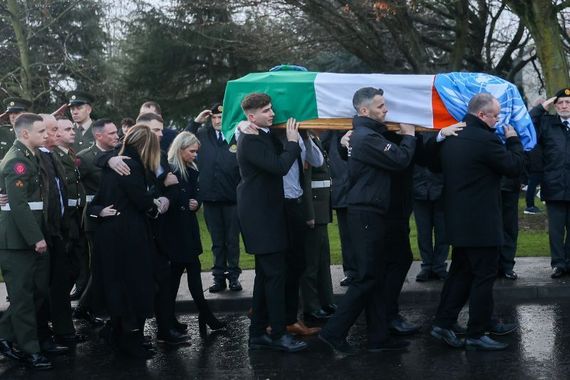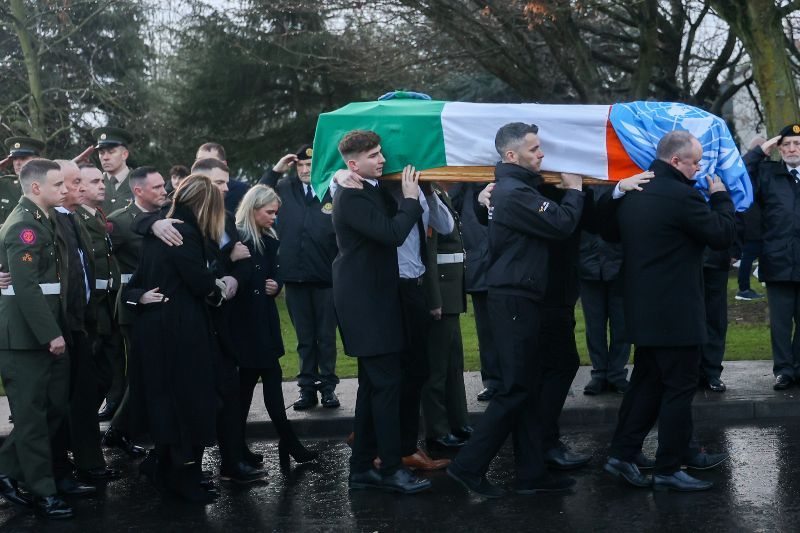 2
More recently, McConnellogue helped promote the ONE Challenge 2023 5k walk in honor of Rooney and in aid of Óglaigh Náisiúnta na hÉireann (ONE). The event was hosted in Dundalk, where Rooney's home unit was located.
Rooney, a native of Newtowncunningham, Co Donegal, joined Ireland's Defence Forces in March 2019 and his home unit was the 27 Infantry Battalion in Dundalk. He previously served overseas with the 119 Infantry Battalion UNIFIL (United Nations Interim Force In Lebanon.)
Óglaigh na hÉireann said that on December 14, 2022, at approximately 11:15 pm Irish time, a serious incident took place in Lebanon involving members of the 121st Infantry Battalion, UNIFIL.
A convoy of two Armoured Utility Vehicles carrying eight personnel traveling to Beirut came under small arms fire. Four personnel were taken to Raee Hospital, near Sidon, as a result of the incident.
24-year-old Rooney was pronounced dead on arrival at the hospital while Trooper Shane Kearney, from Co Cork, underwent surgery. The two other soldiers were treated for minor injuries.
Then-Minister for Foreign Affairs Simon Coveney said Rooney was killed during a "standard administrative run" from UNIFIL's main camp in southern Lebanon to Beirut. 
Before being repatriated to Ireland in December, Rooney was awarded the United Nations UNIFIL Peacekeeping Medal, the War Medal, the Wounded Medal, and the Appreciation Medal Bronze Degree from the Lebanese Armed Forces.
In May, Rooney was posthumously awarded the Dag Hammarskjöld Medal at the United Nations.
In June, a Lebanese military court reportedly charged five members of Hezbollah in relation to Rooney's death.